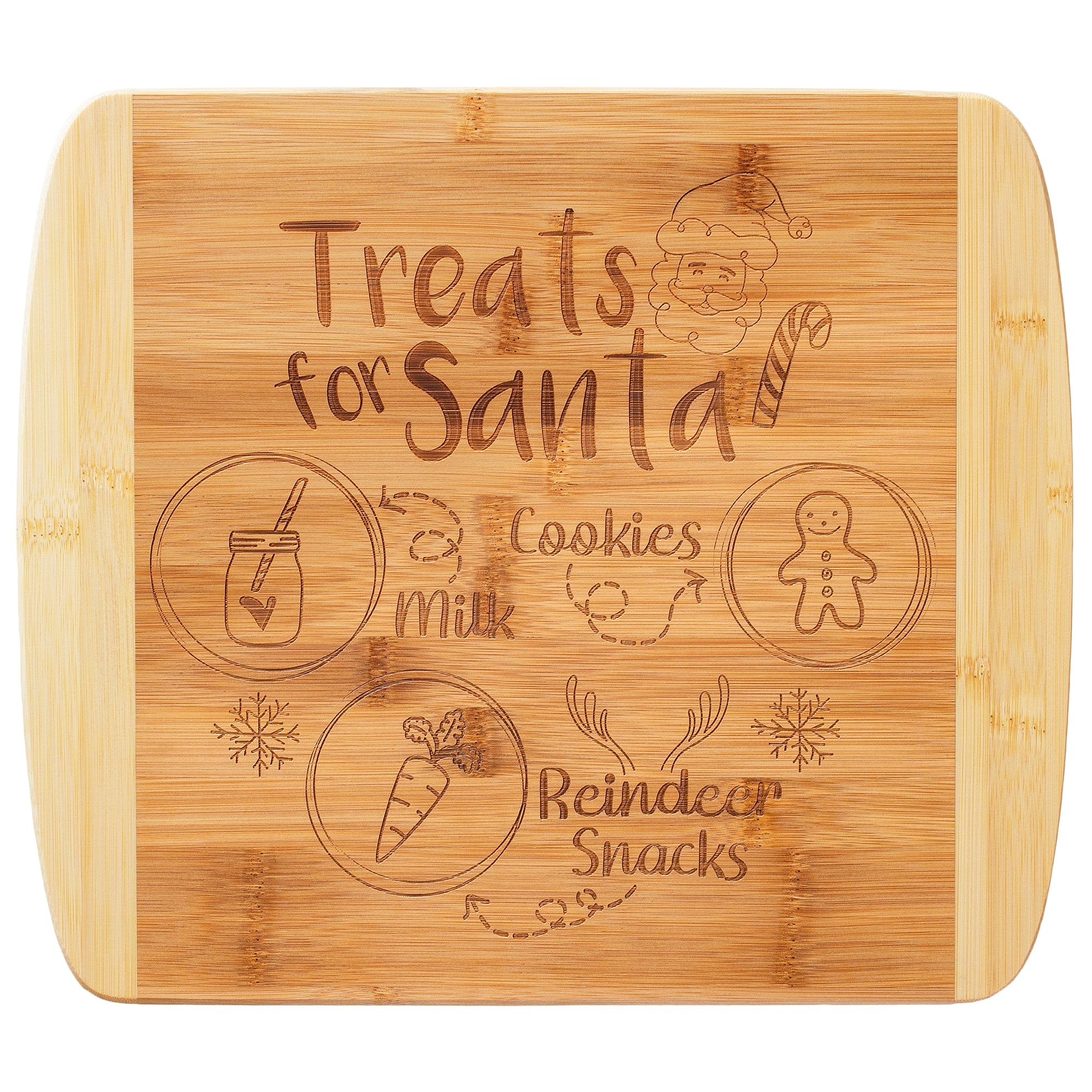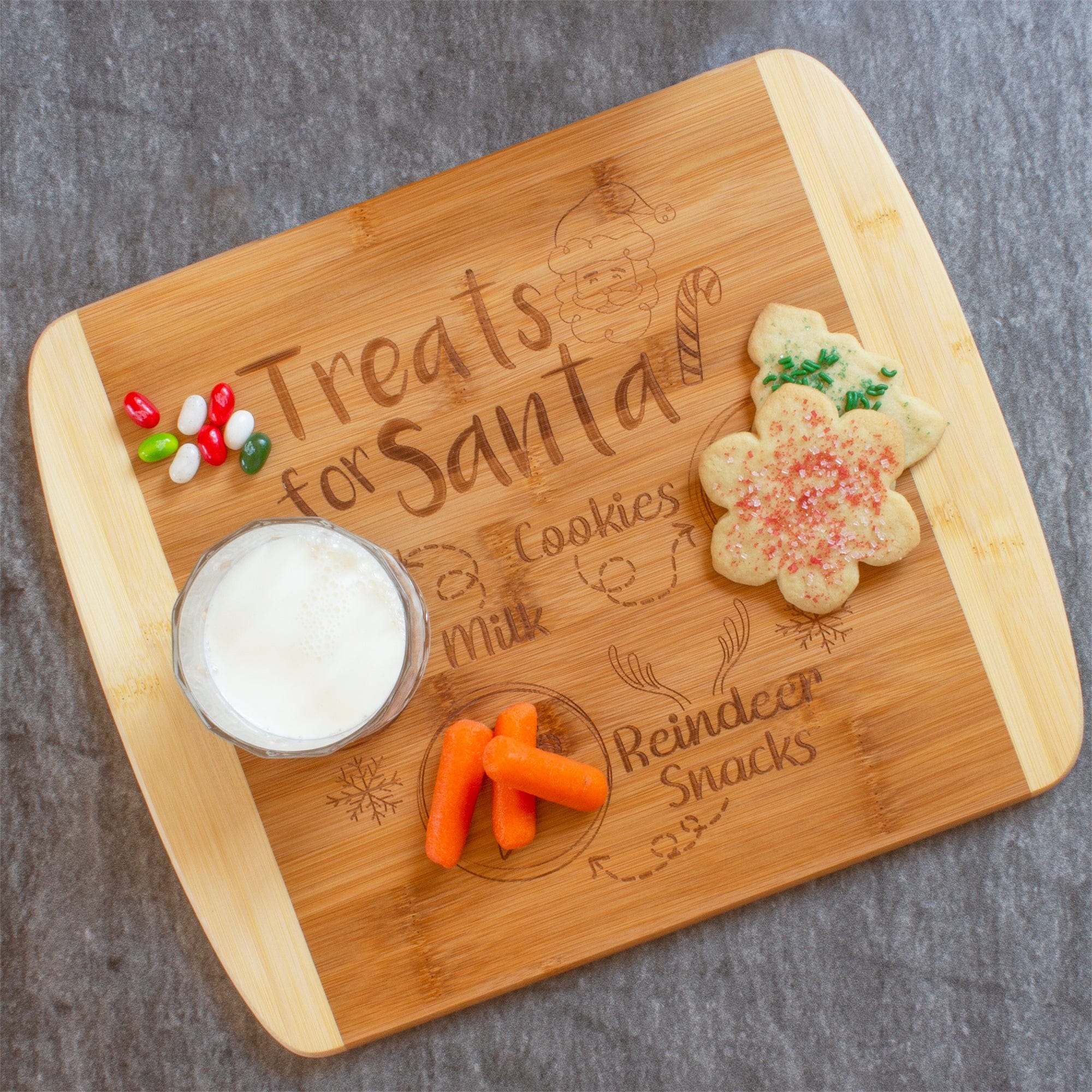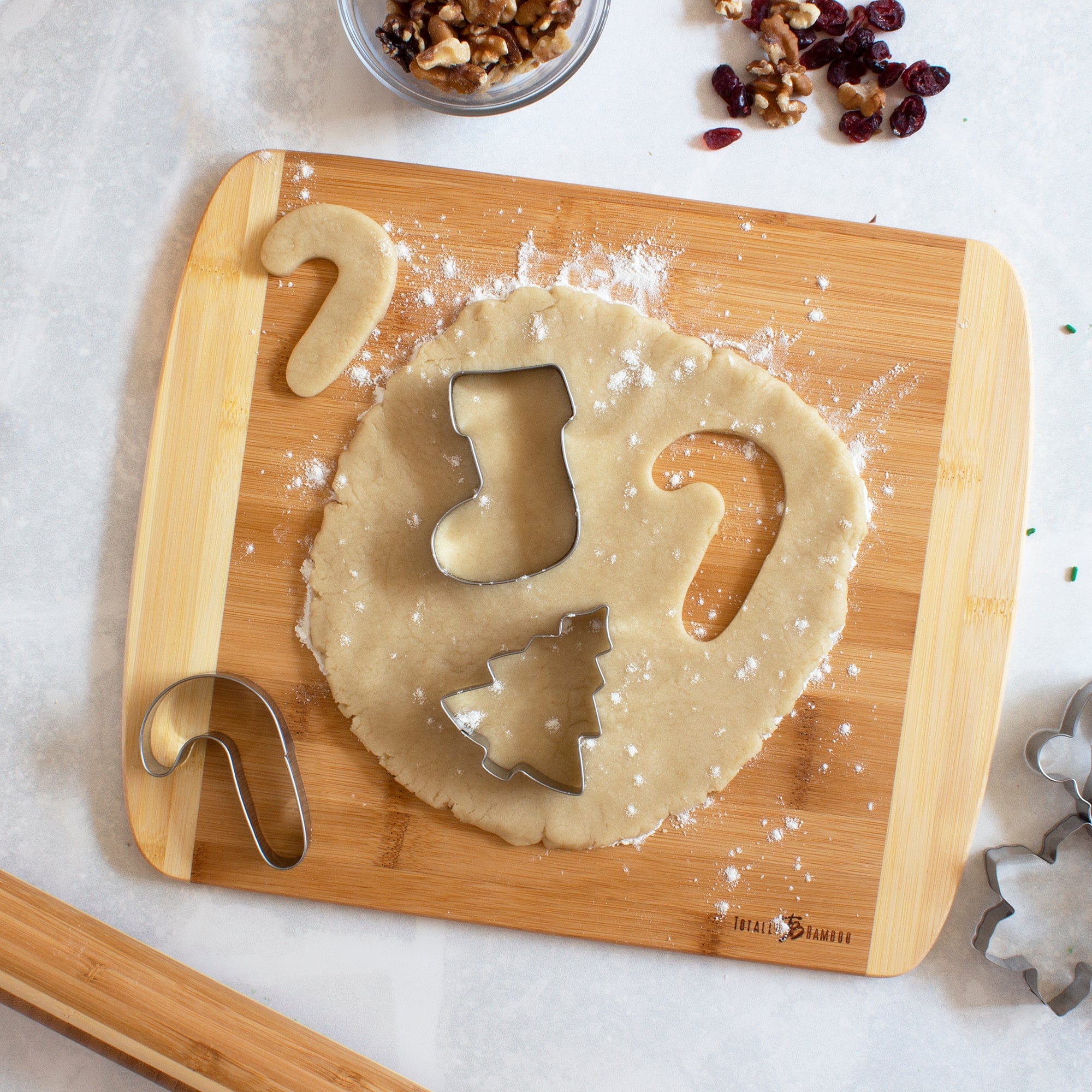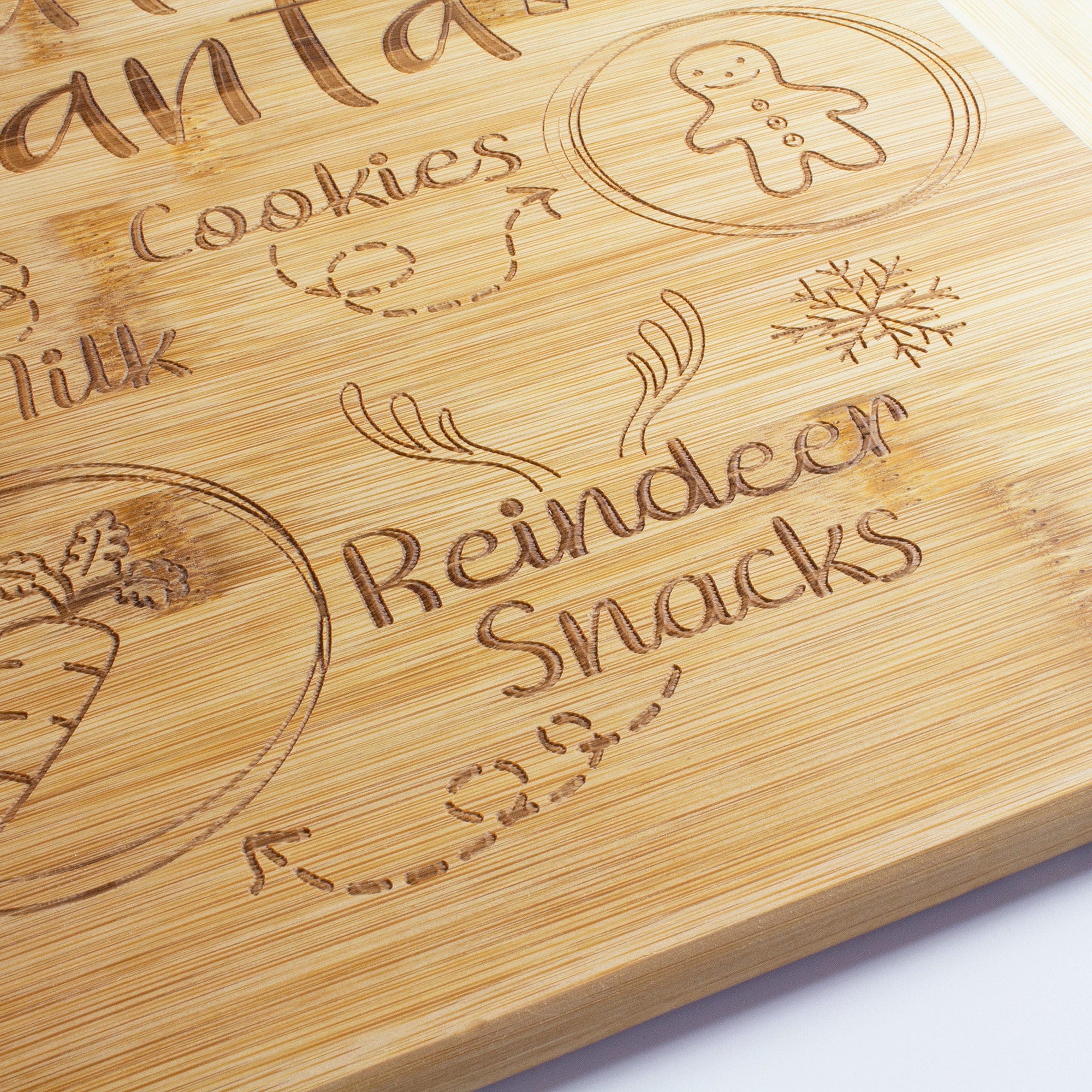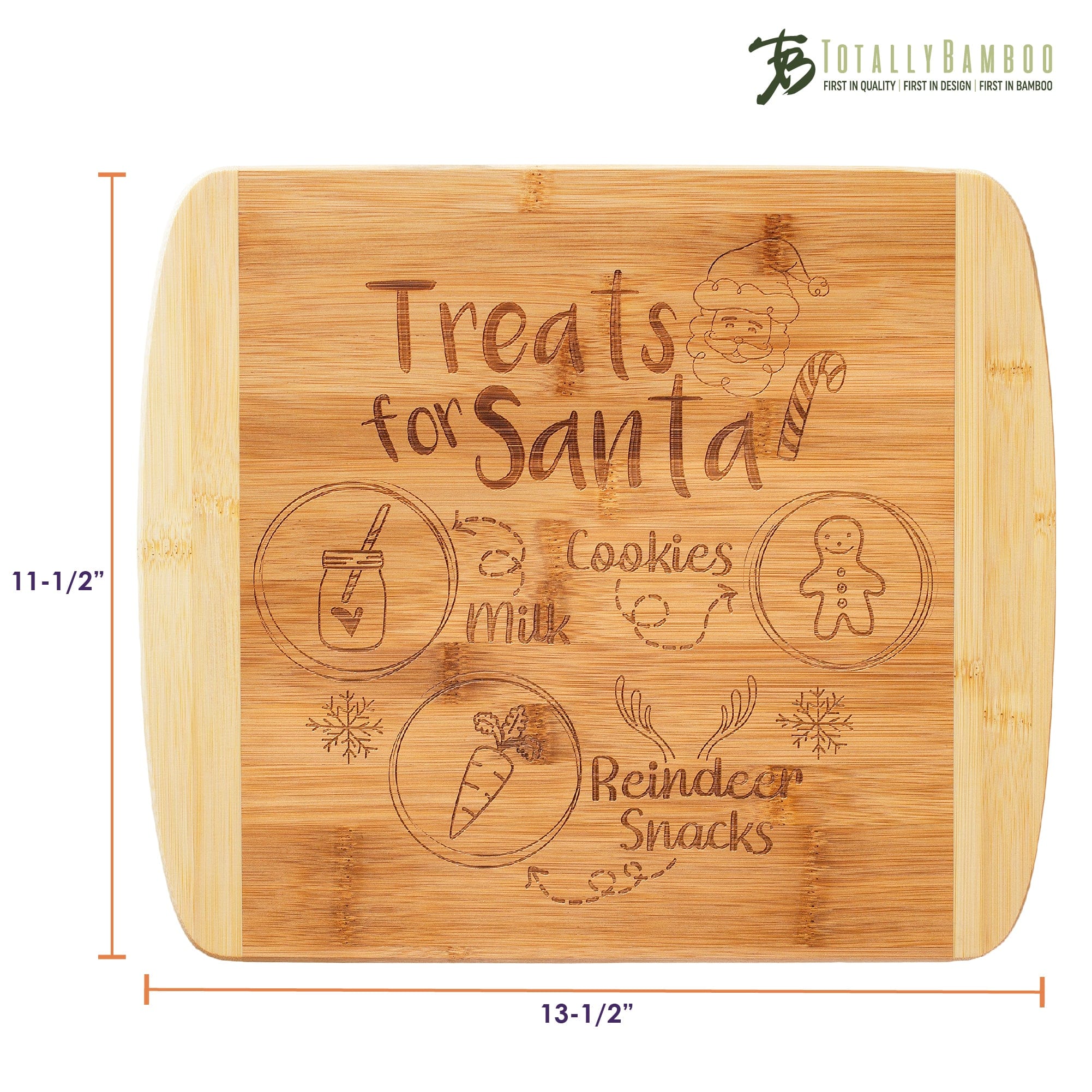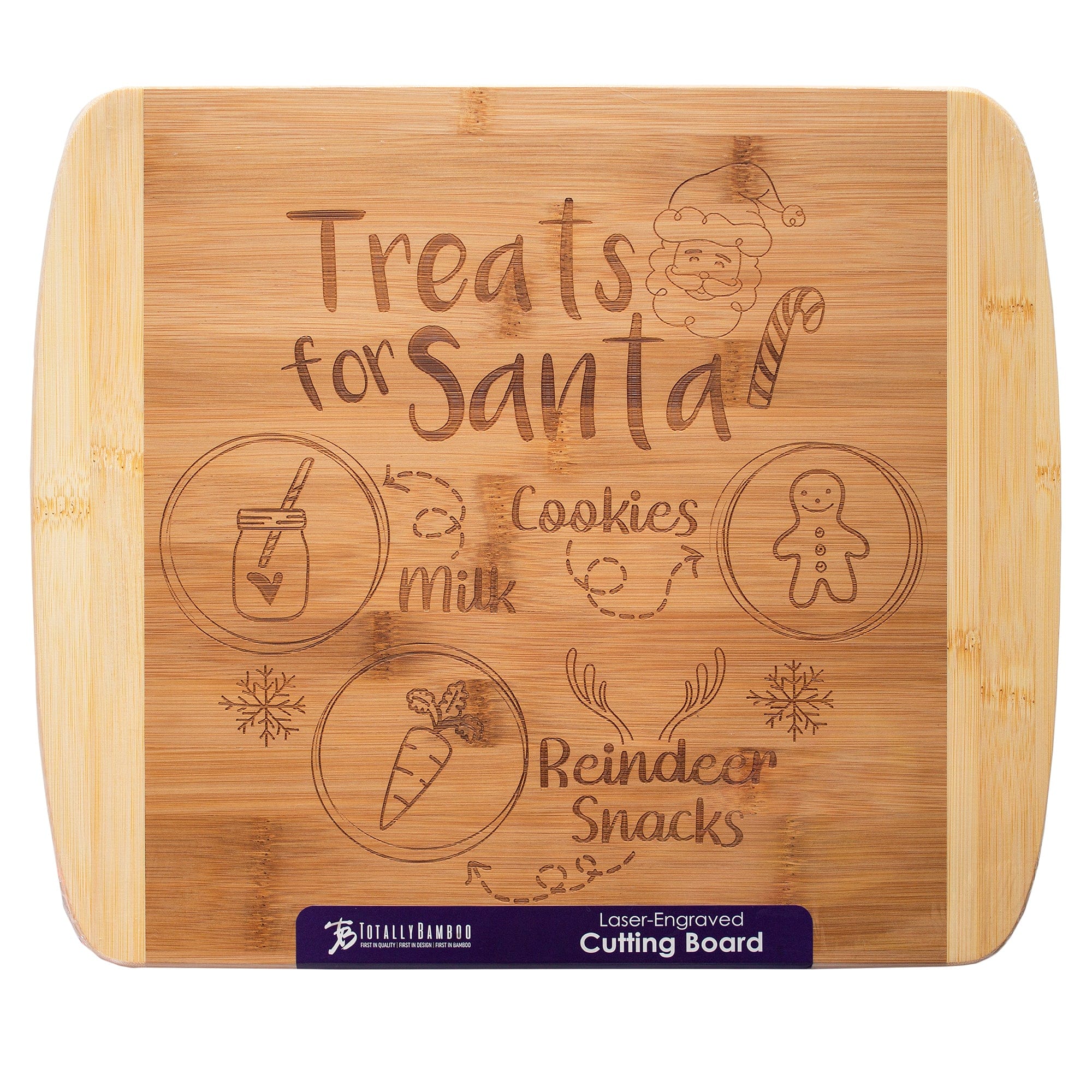 Totally Bamboo
"Treats for Santa" Two-Tone Cutting Board with Engraved Christmas Artwork, 13-1/2" x 11-1/2"
Sold Out- $19.99
20-1291HO-03-1
The Totally Bamboo "Treats for Santa" Two-Tone Christmas Bamboo Serving and Cutting Board with Engraved Holiday Artwork is a must-have for any kitchen or bar area during Christmas time. At just over 13 inches, it's sized perfectly for holiday meal preparation and displaying yummy treats such as cookies and gingerbread for Santa and carrots and apples for his hungry reindeer! Our engraved artwork is not only adorable to look at, but such a fun way to make memories during Christmas festivities.
Crafted from Moso bamboo, the board is lightweight, durable and gentle on knives. It features caps of light-colored natural bamboo with the main surface in rich caramelized bamboo displaying our merry and bright engravings. The board wipes clean easily by hand; it should not be soaked or washed in the dishwasher. The bar board measures 13-1/2 inches by 11-1/2 inches and is 1/2 of an inch thick.