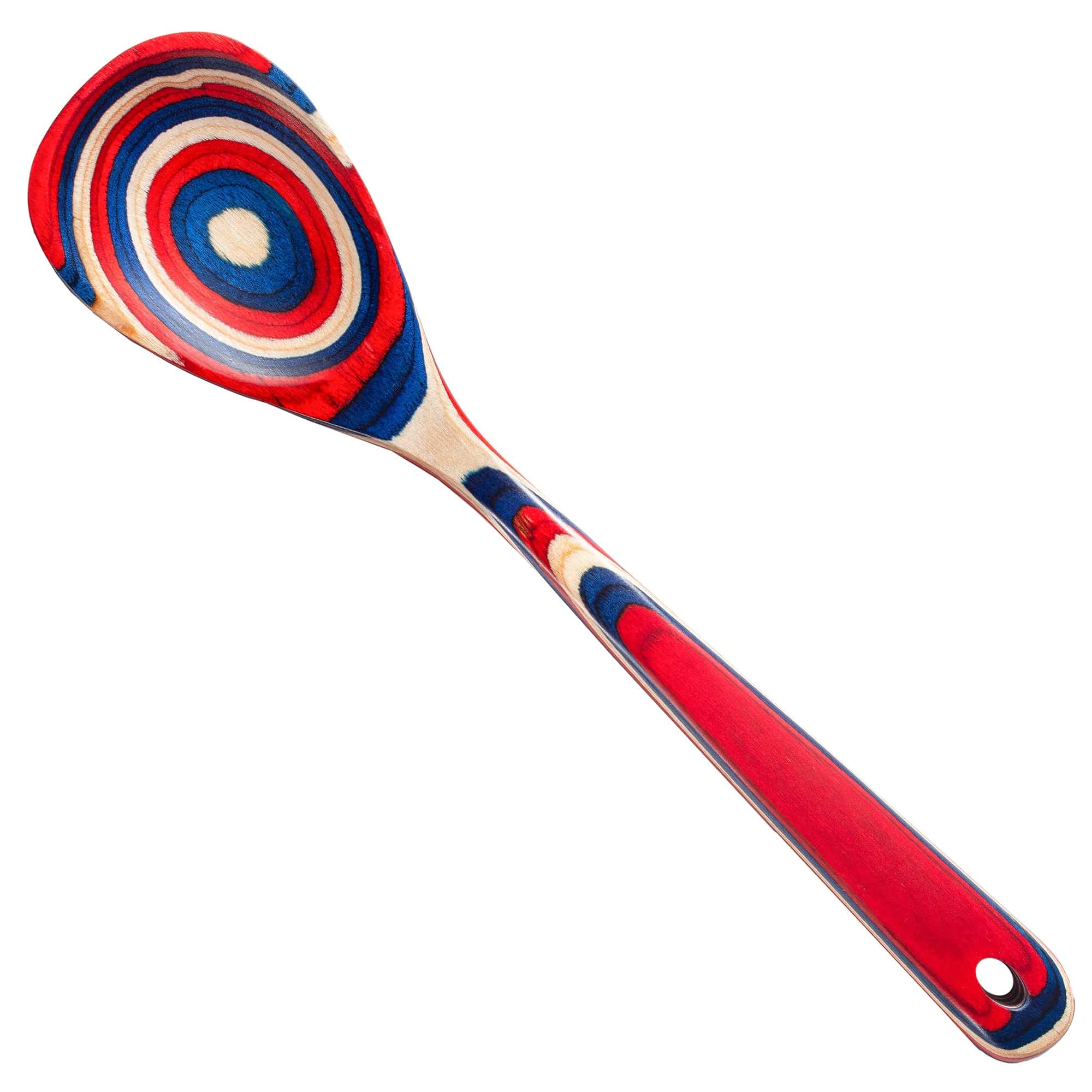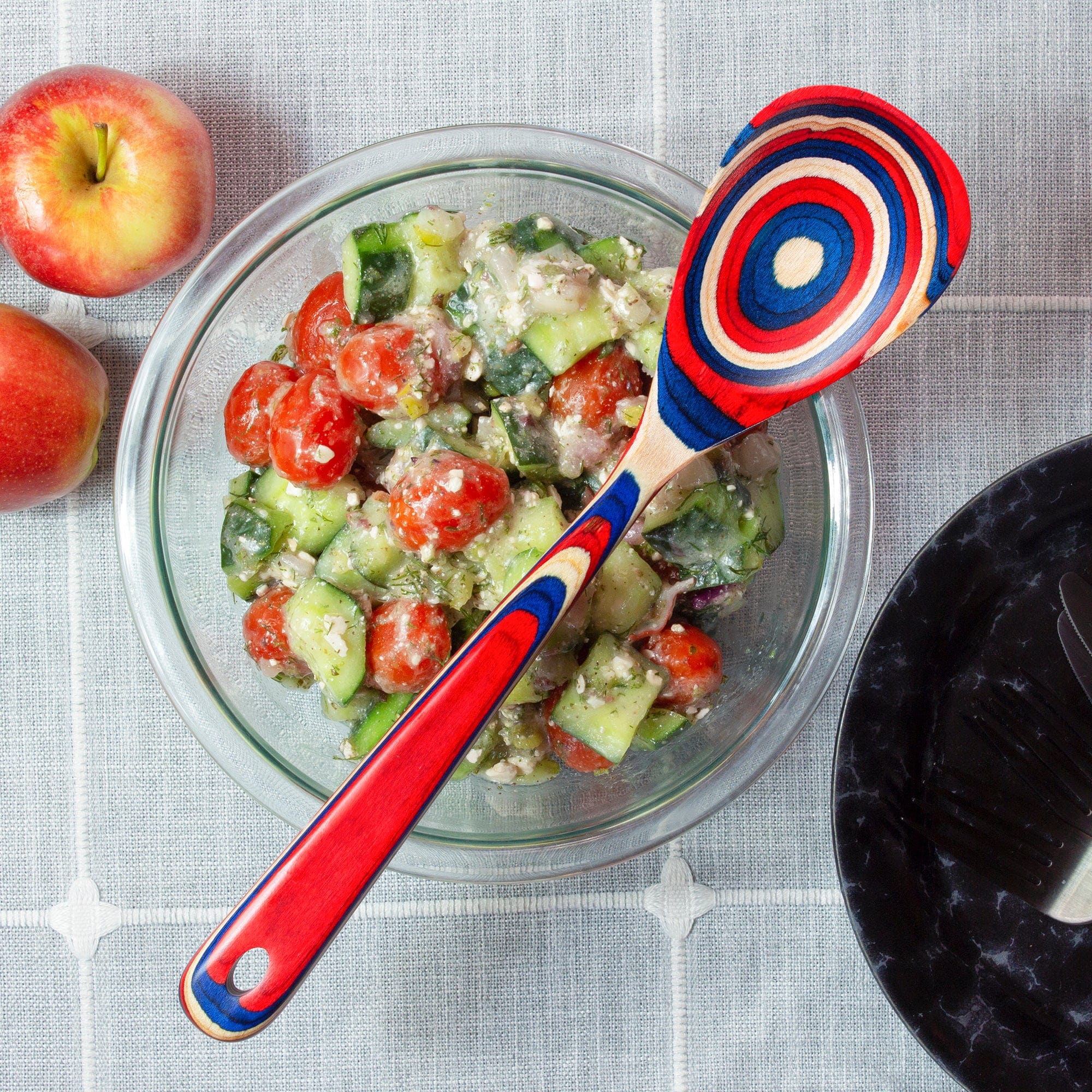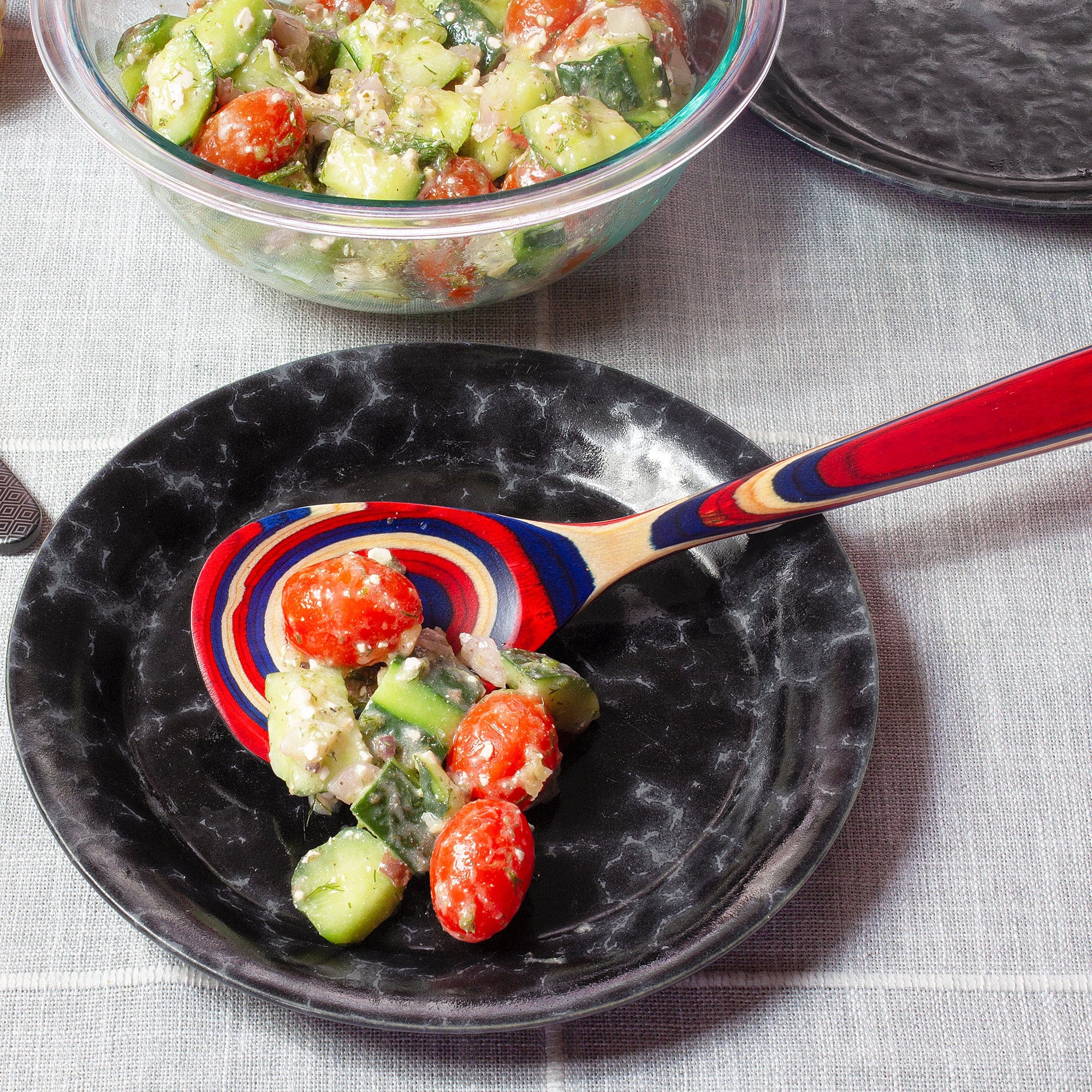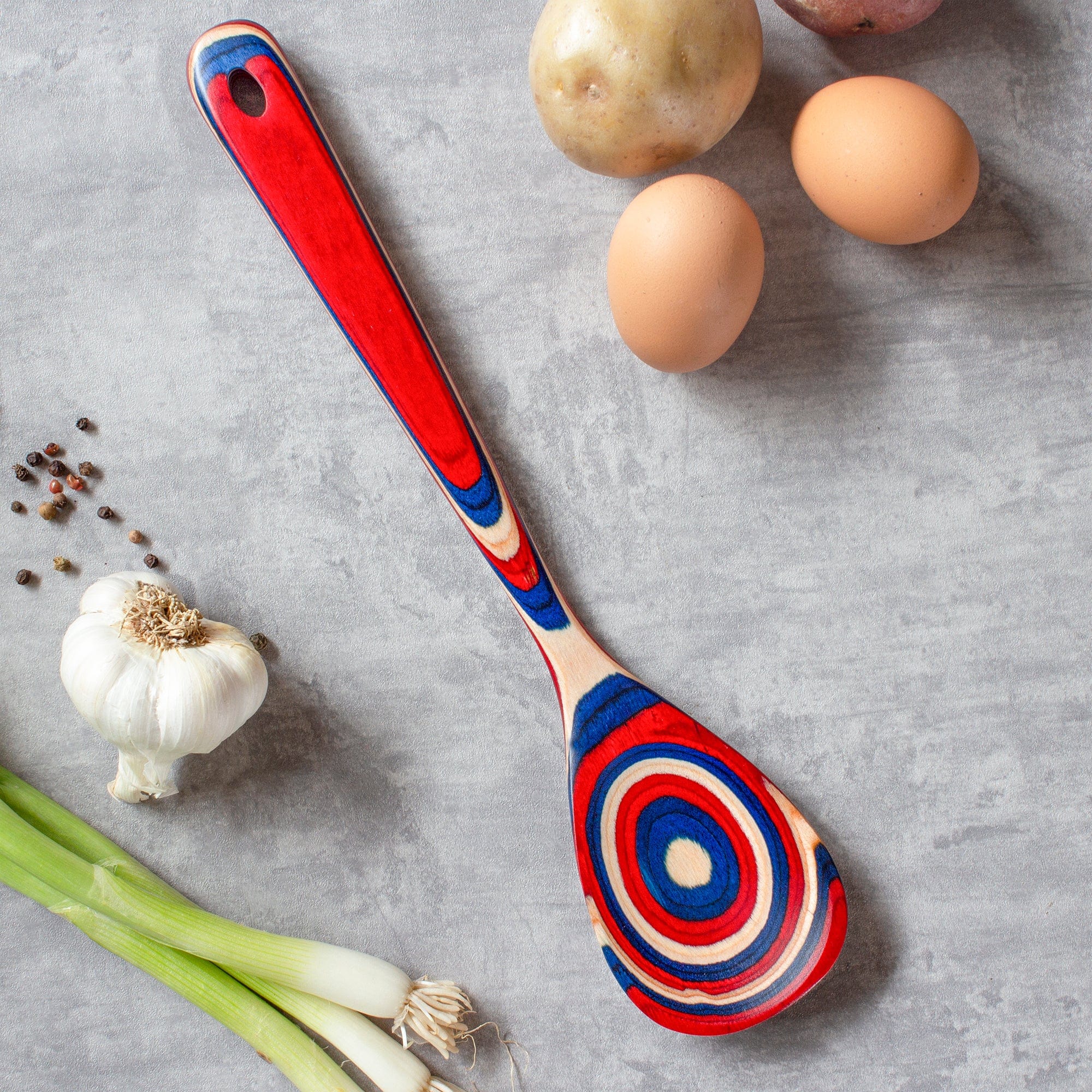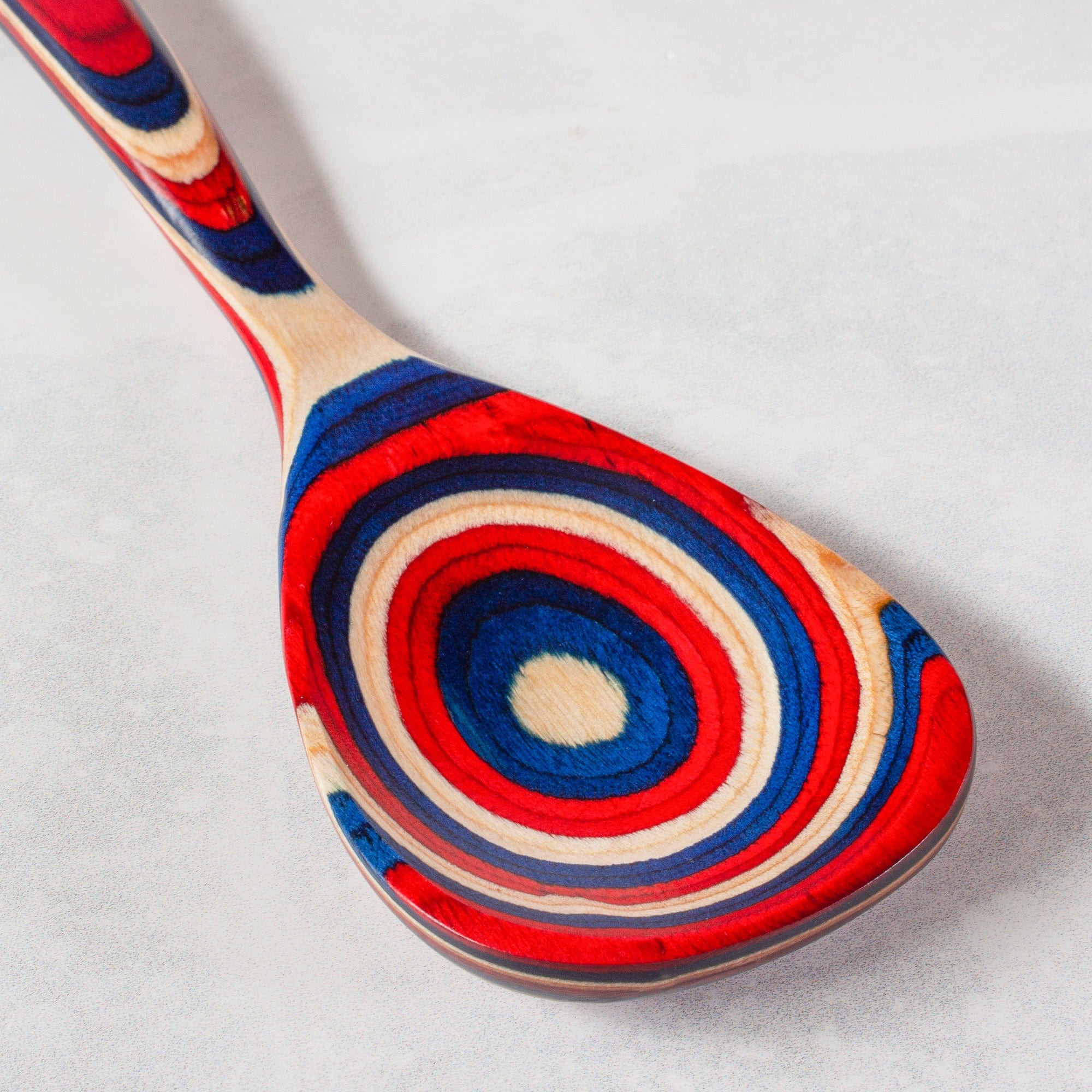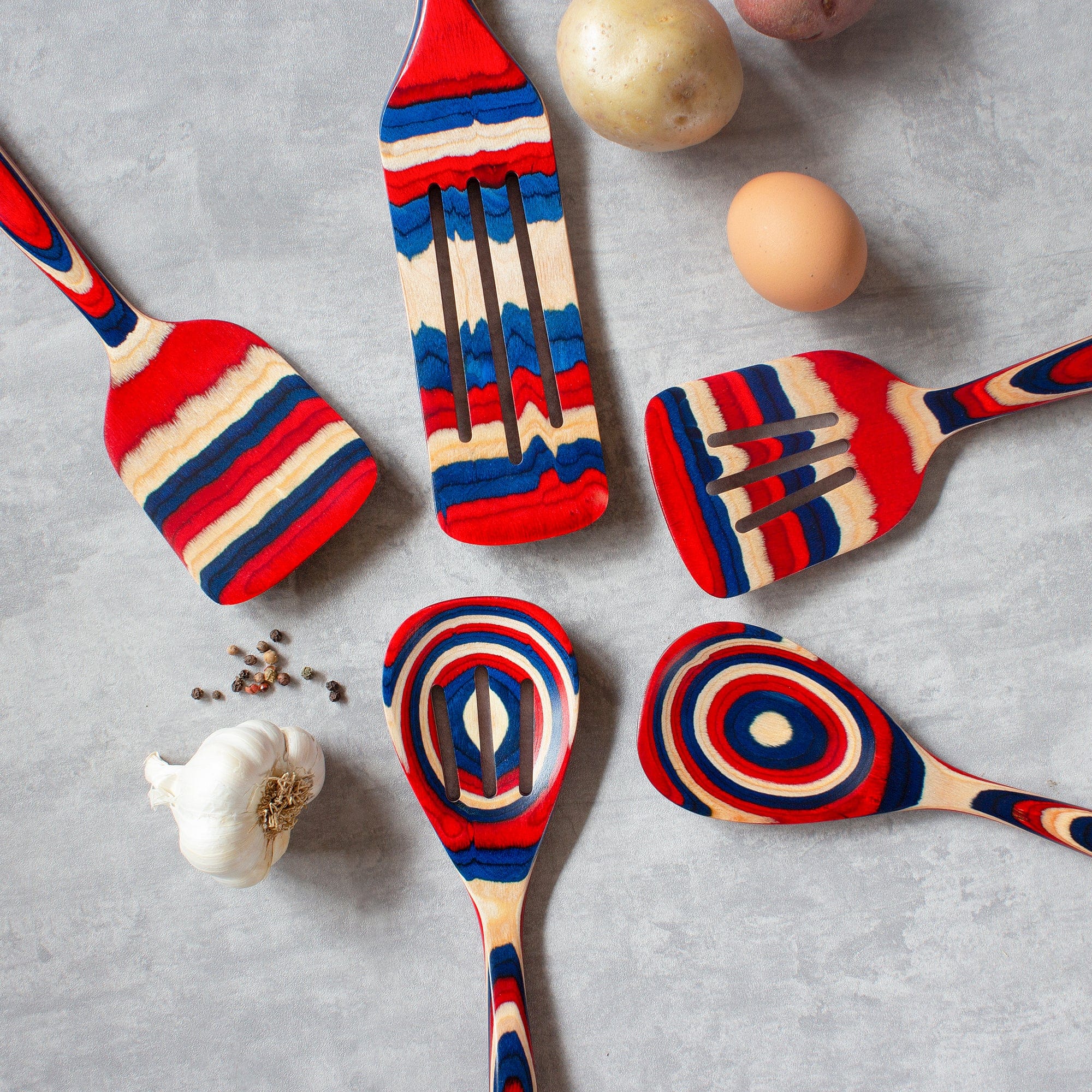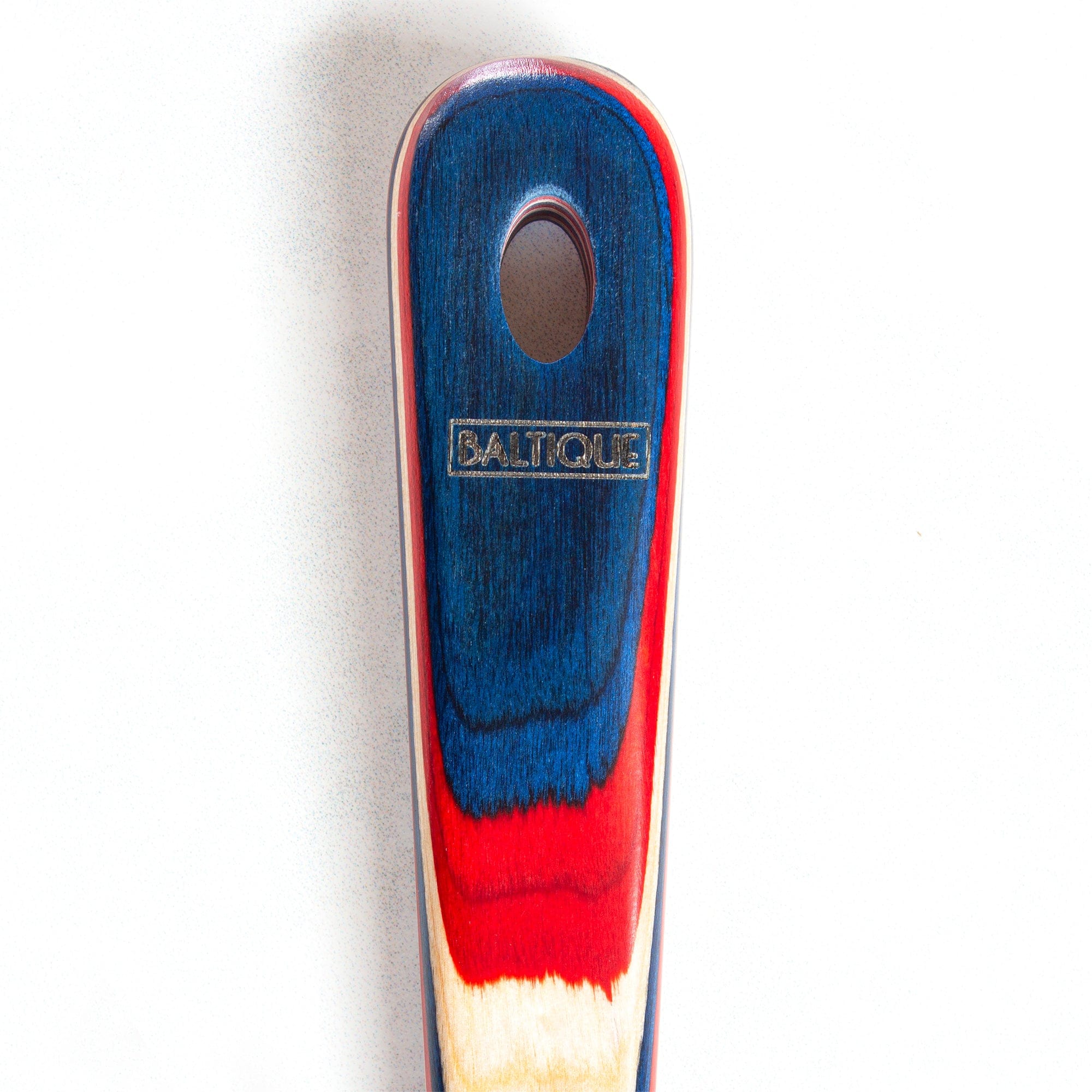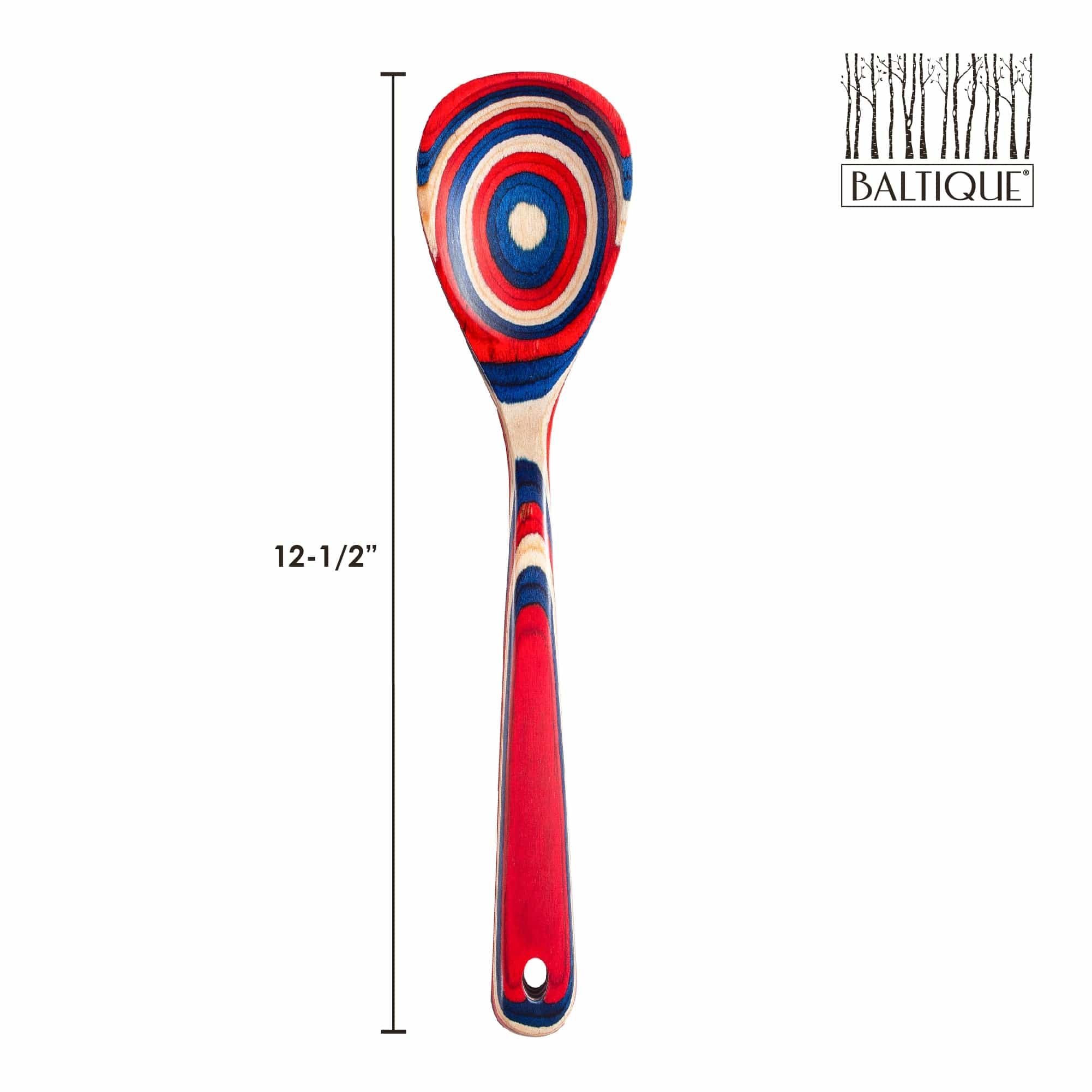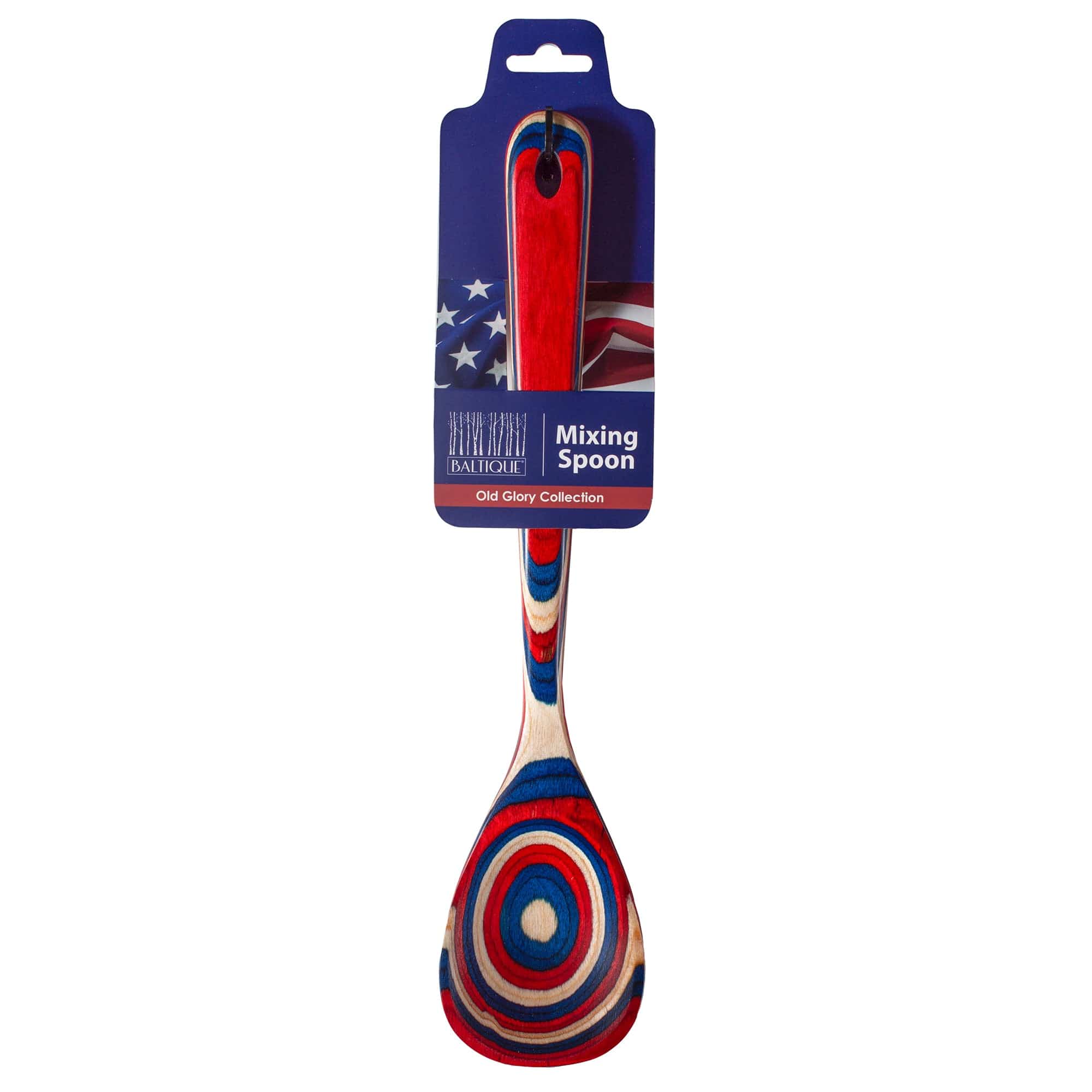 Totally Bamboo
Baltique® Old Glory Collection Mixing Spoon
Show off your love for the USA with the colorful Baltique Old Glory Collection Mixing Spoon. This high-quality cooking utensil is expertly crafted from layers of vibrantly colored birch wood. The Baltique Old Glory Collection was inspired by the good ol' red, white and blue hues of the American flag!
Ideal for stirring your favorite dishes and a delightful choice for serving that's sure to draw attention from guests. Whether you're enjoying the 4th of July, a pool party, barbecue or any other festive gathering, this cooking spoon is the perfect addition for celebrating the American spirit. At 12-1/2 inches long, it can reach even the deepest of cooking pots for sauces, soups, and pasta and is also safe for use on nonstick coatings.
Not only is this the perfect wooden spoon for cooking, but it includes a convenient hanging hole for easy storage that makes a beautiful display! Cleaning is easy; simply hand wash with soap and warm water. Please do not soak or wash in the dishwasher.