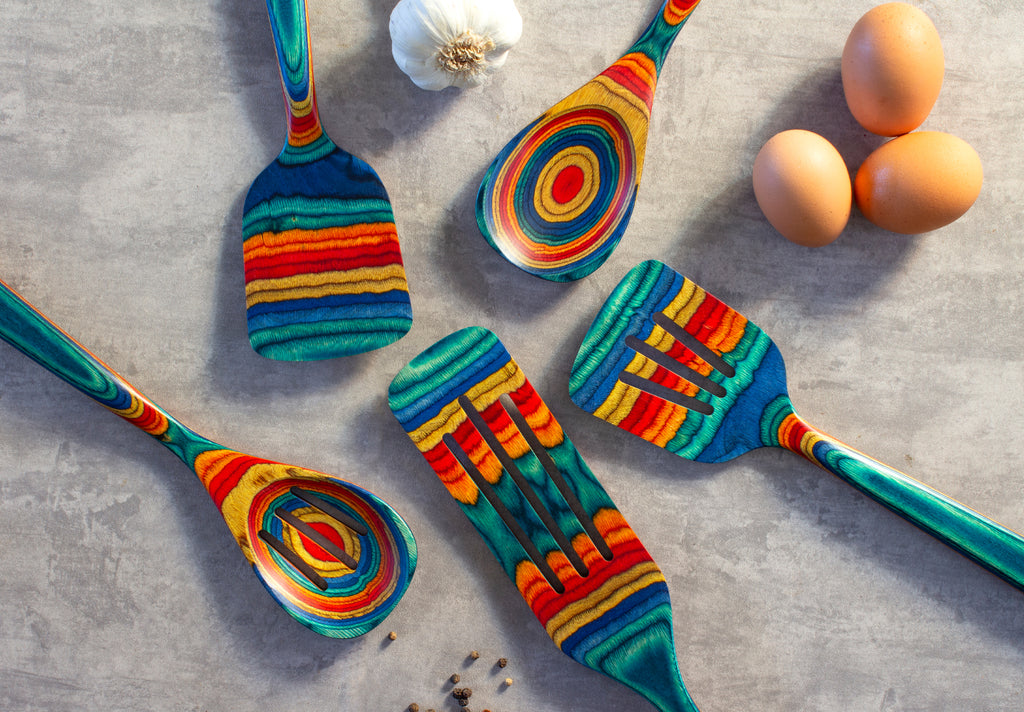 Baltique® Montego Bay Collection
Our Montego Bay collection is inspired by the relaxing sunsets on the shores of the Jamaican vacation destination. The blend of cool teal, deep blue, golden sand, sunset red and vibrant orange will add a wonderful splash of color to your home. 
Baltique® is a line of birch wood utensils created by Totally Bamboo.