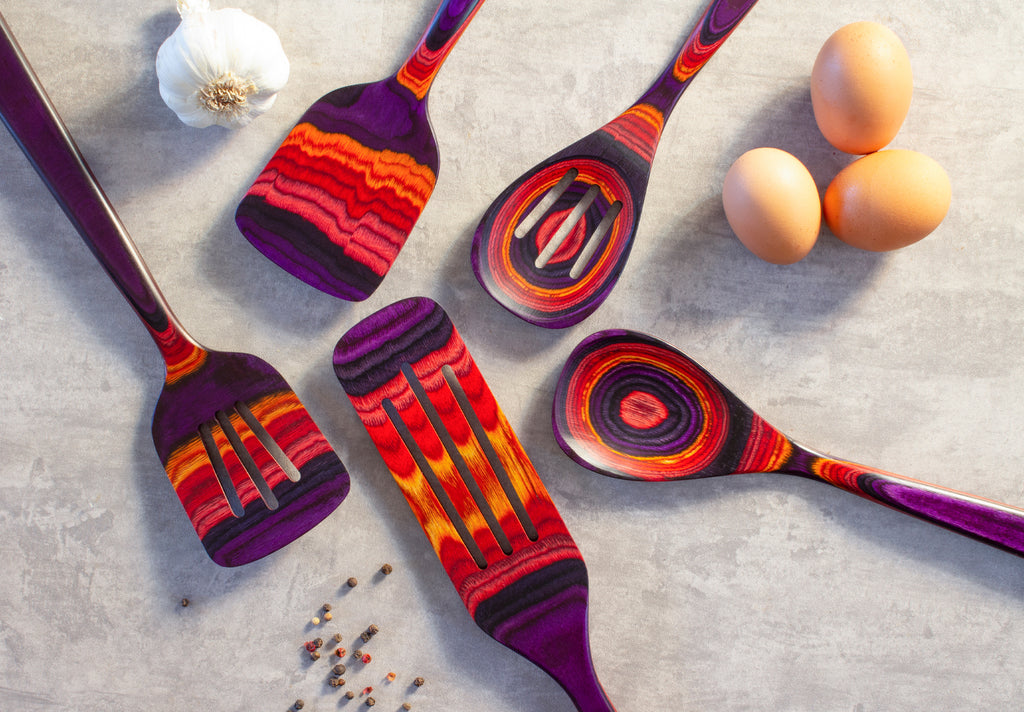 Baltique® Waikiki Collection
Our Waikiki Collection takes inspiration from the incredible sunsets on Waikiki beach— it goes great with your favorite tiki drink too. The vibrant blend of purple, orange, red and pink will add an eye-catching splash of color to your kitchen.
Baltique® is a line of birch wood utensils created by Totally Bamboo.