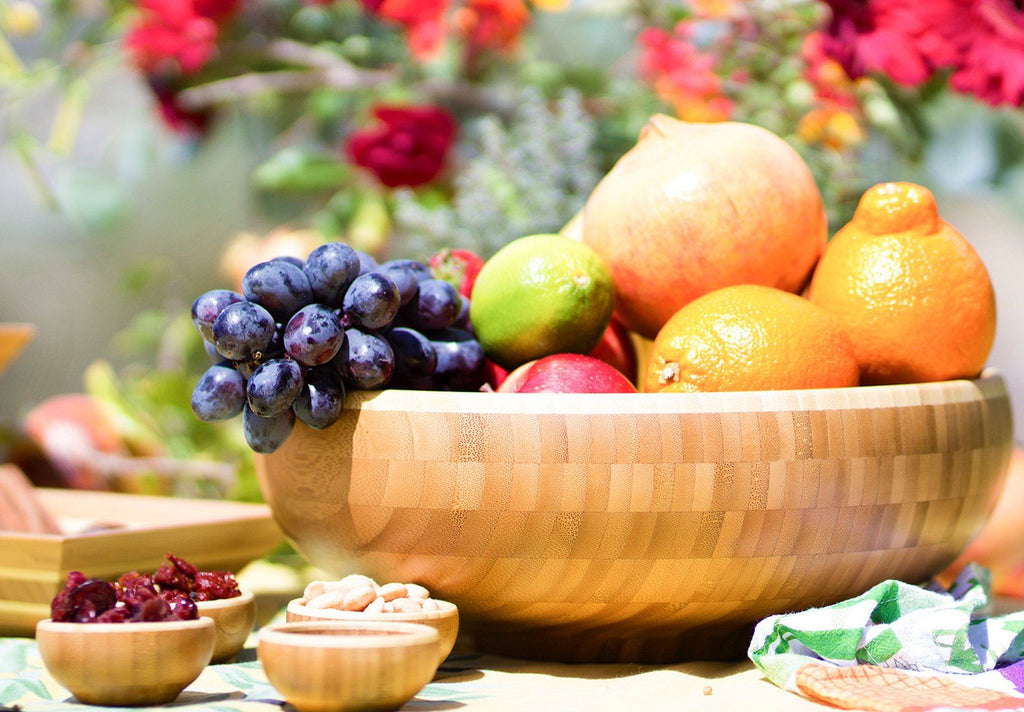 Hand-Crafted Natural Bamboo Bowls
There's something about a beautifully made bowl that can elevate it to the level of art. And really, what's better than art you can actually use? All our hand-crafted, natural bamboo bowls are durable and maintenance-free, so they never need oiling or special care. Just wash and dry.  Beautiful, right?  And all our bamboo bowls are lovingly designed by Tom, right here in California, USA. 
Showing items 1-11 of 11.
Why Use Our Bamboo Bowls?
Totally Bamboo's selection of beautifully made bamboo bowls are crafted from natural bamboo, making them a sustainable and environmentally friendly choice. If you want your kitchen to be as eco-friendly as possible, our bowls are a great addition to your collection.
Get your own bamboo bowl today!