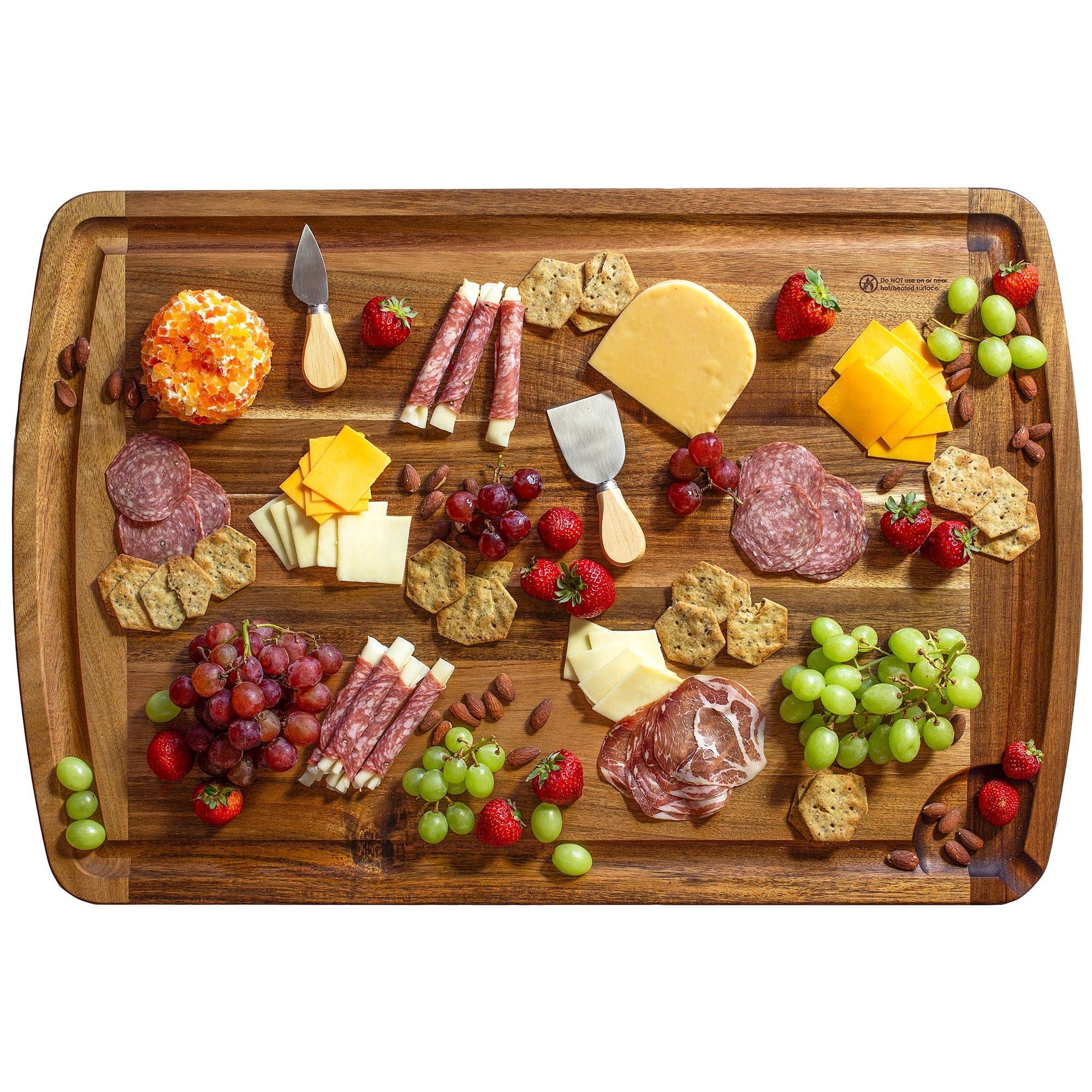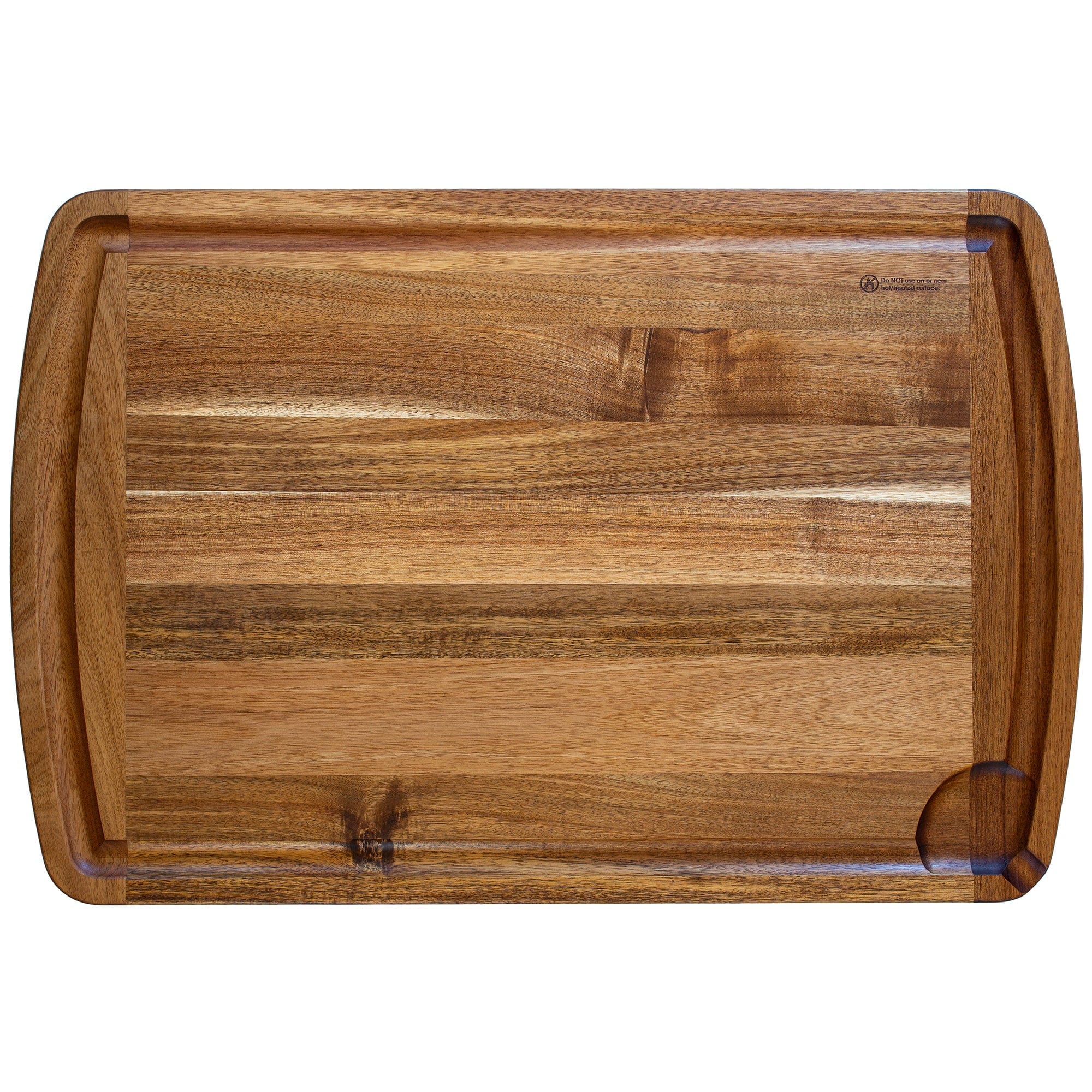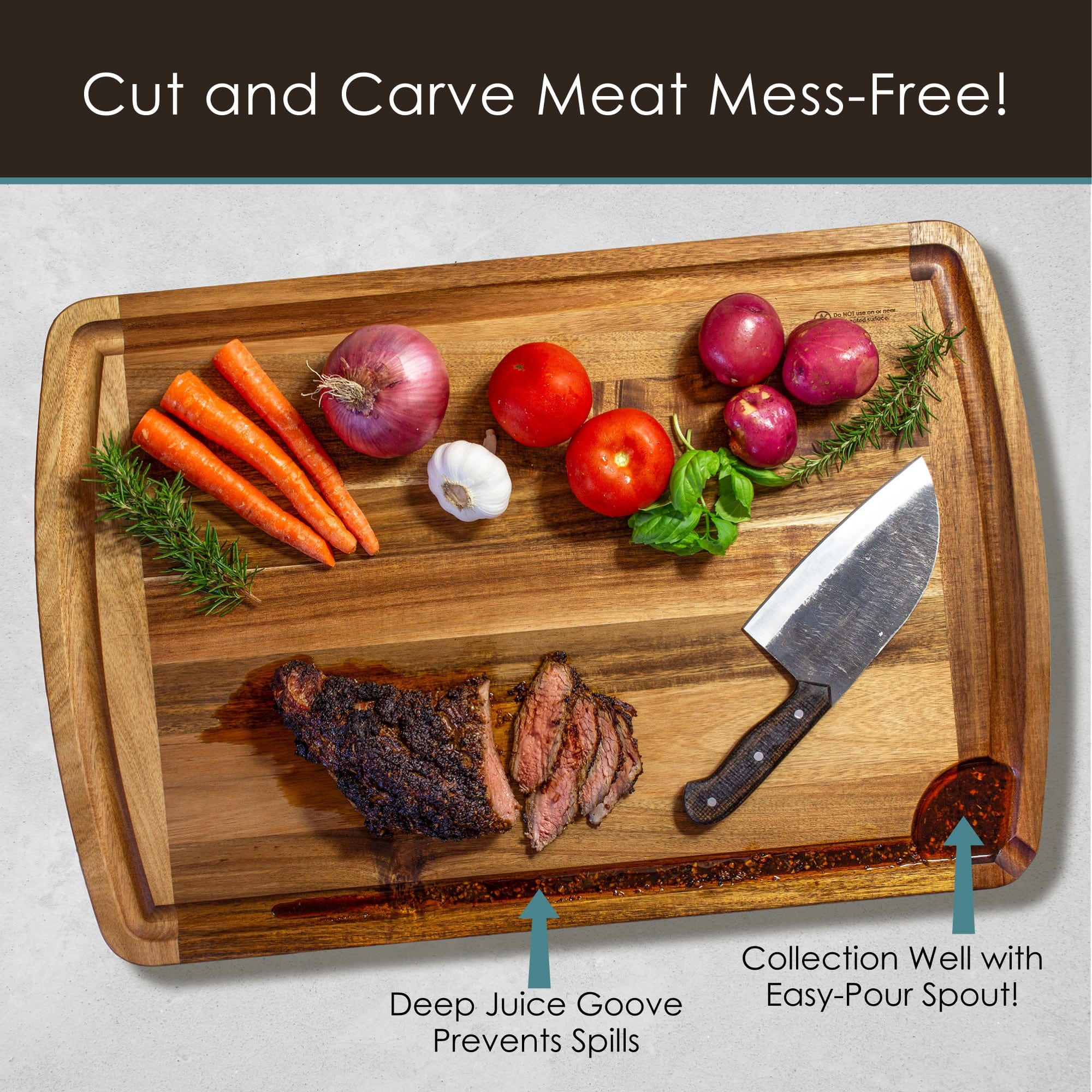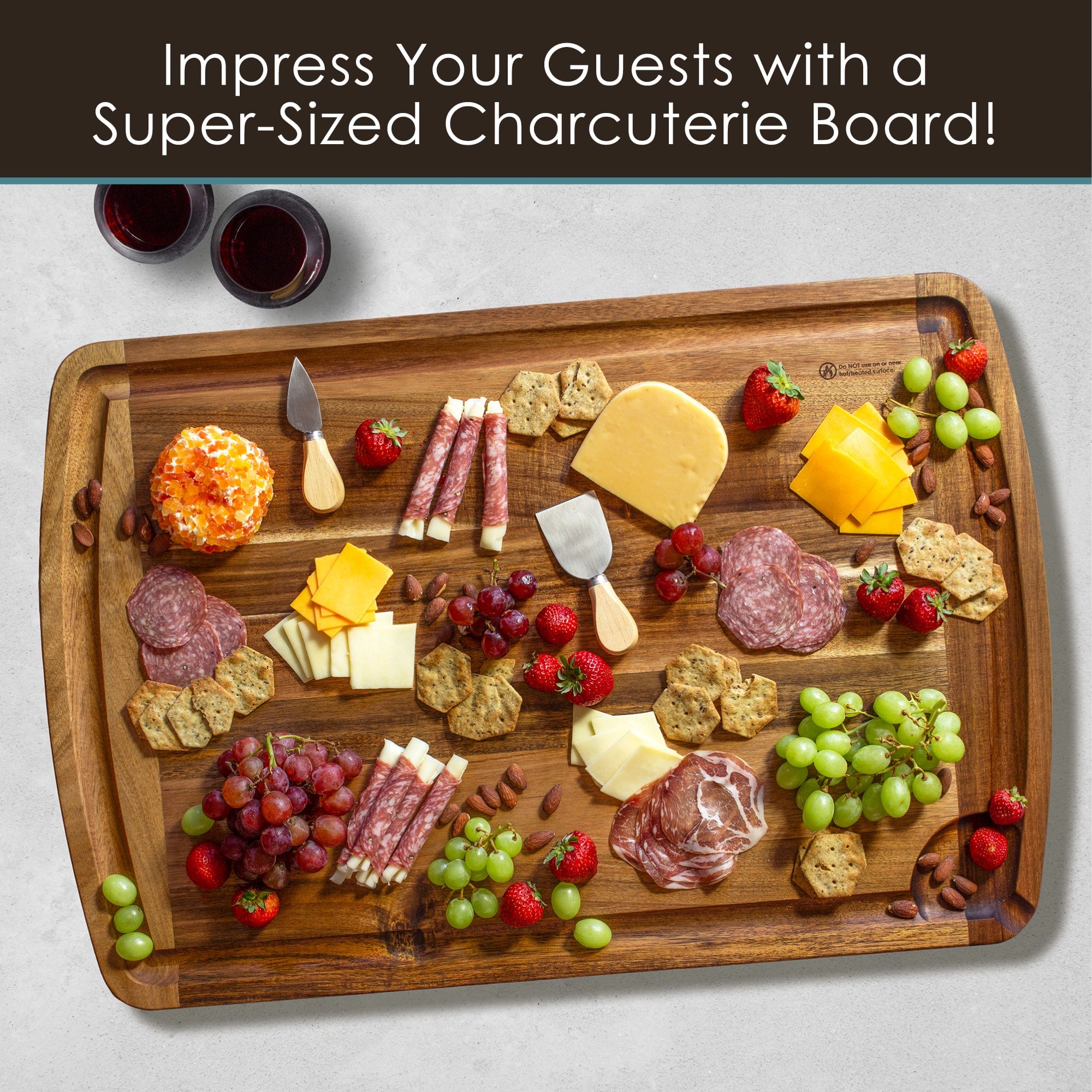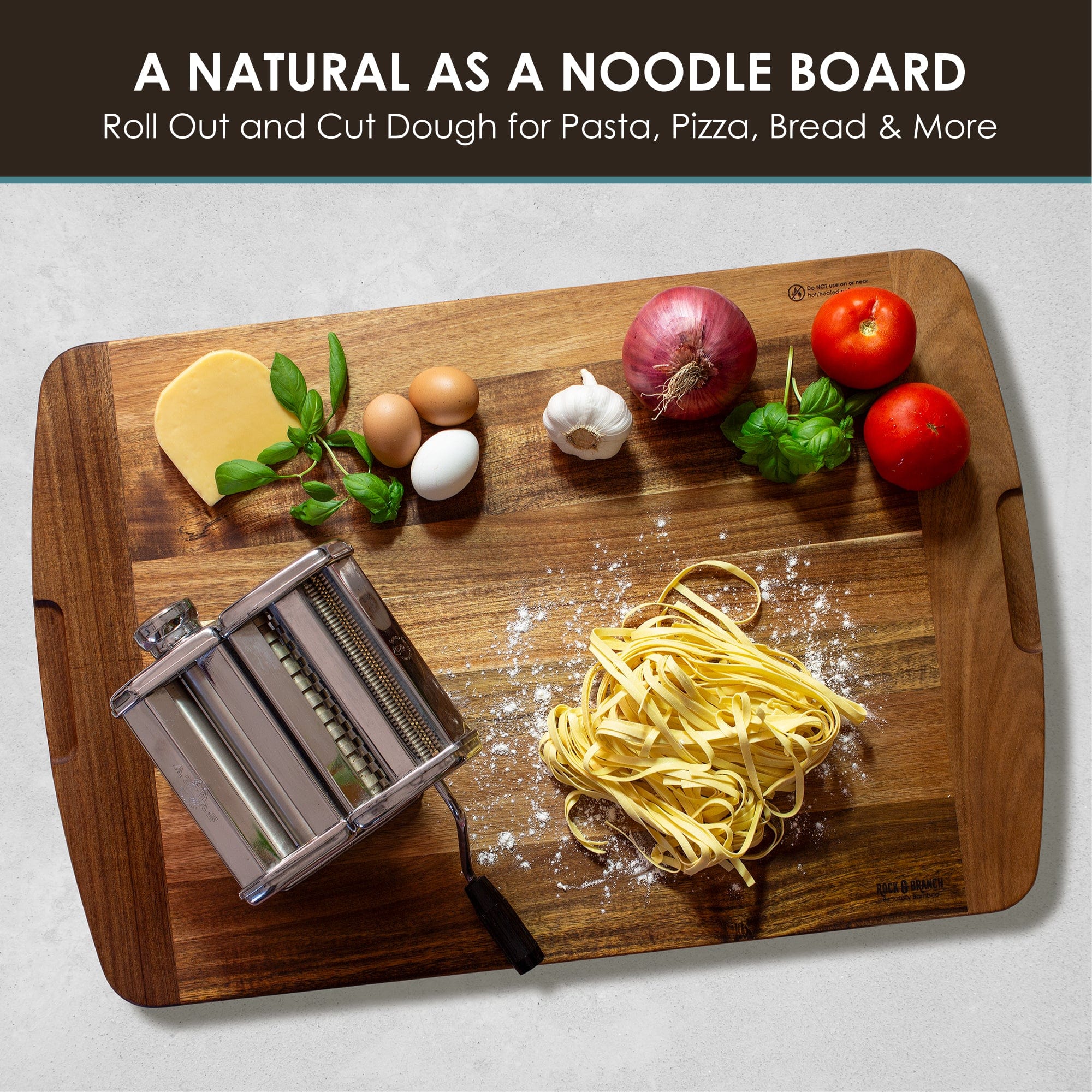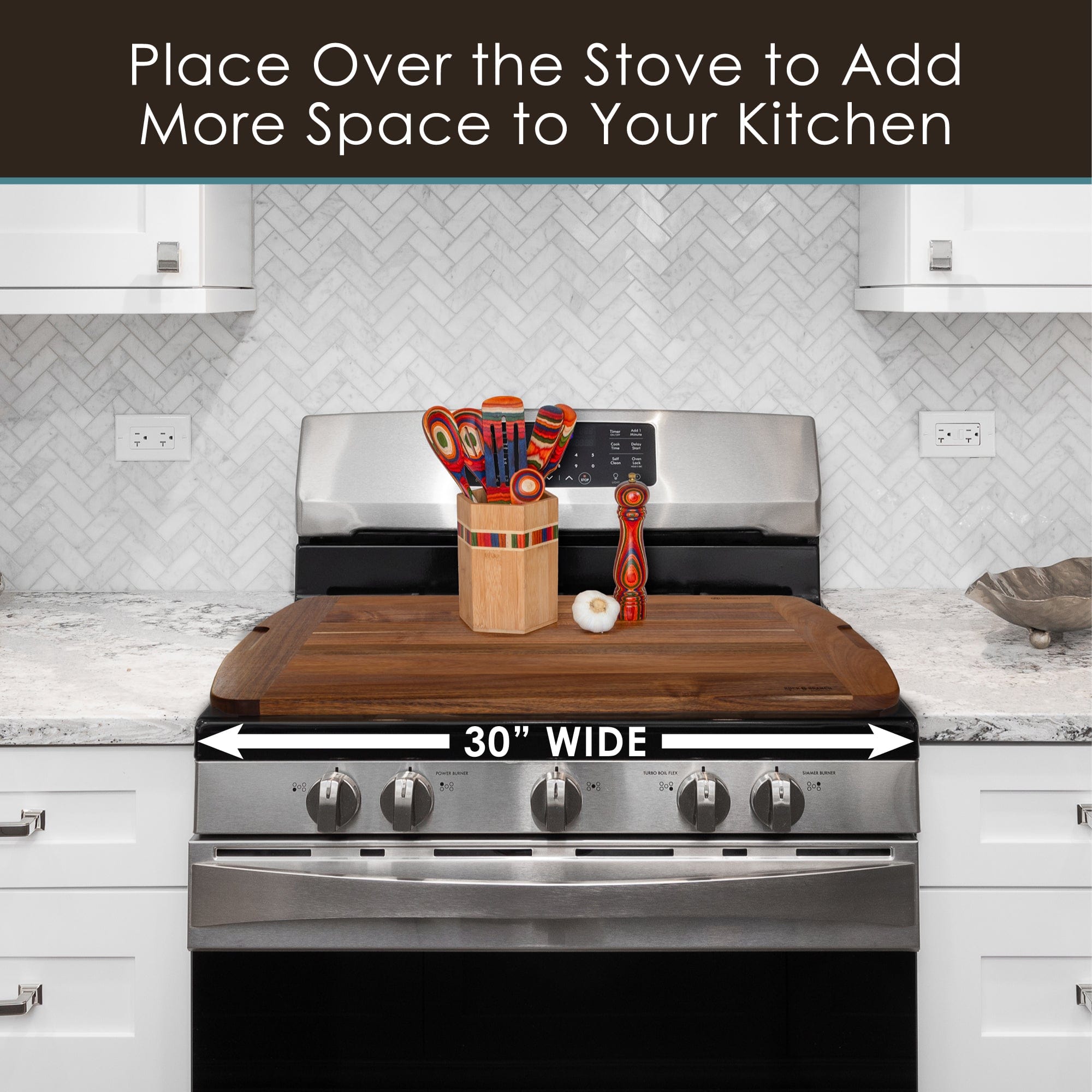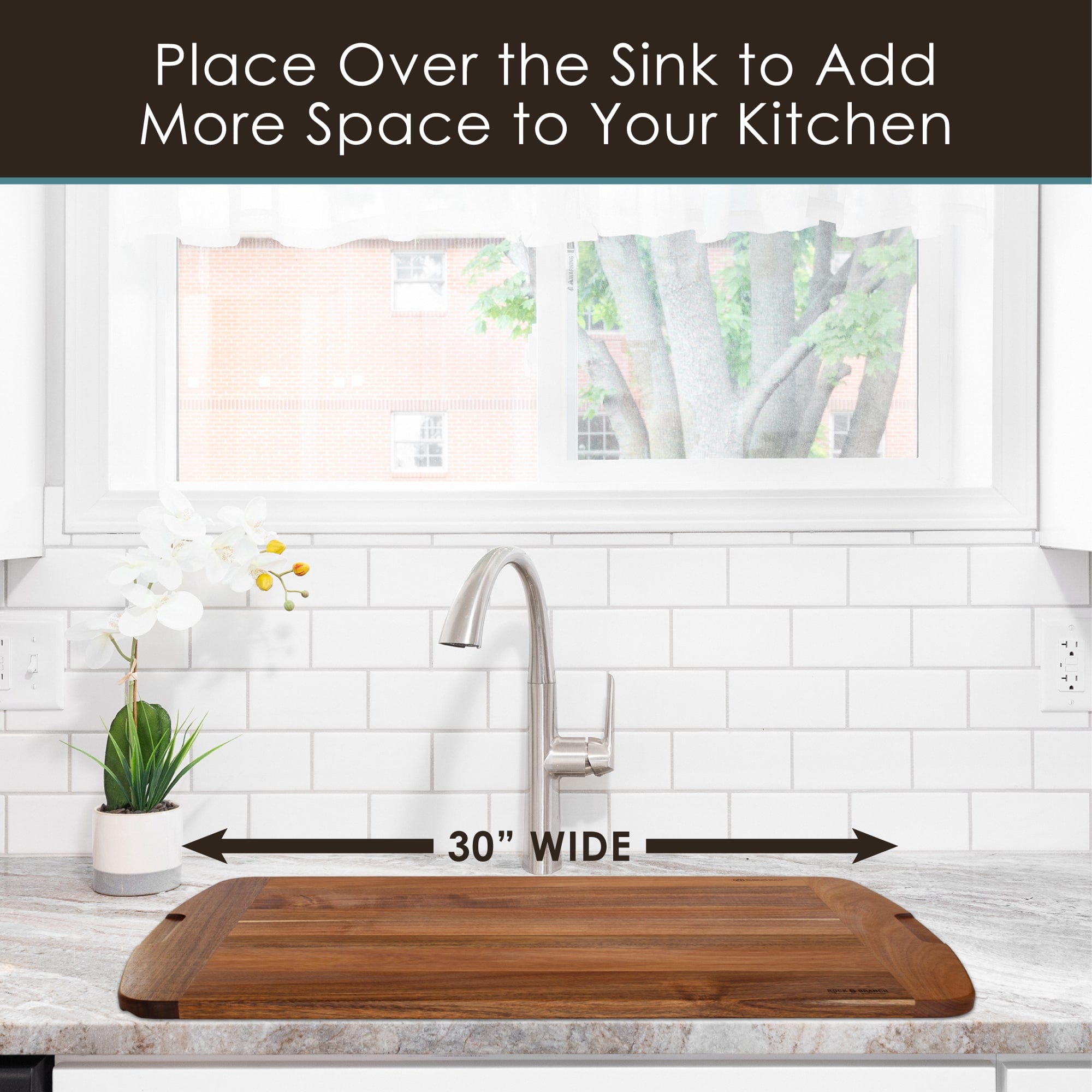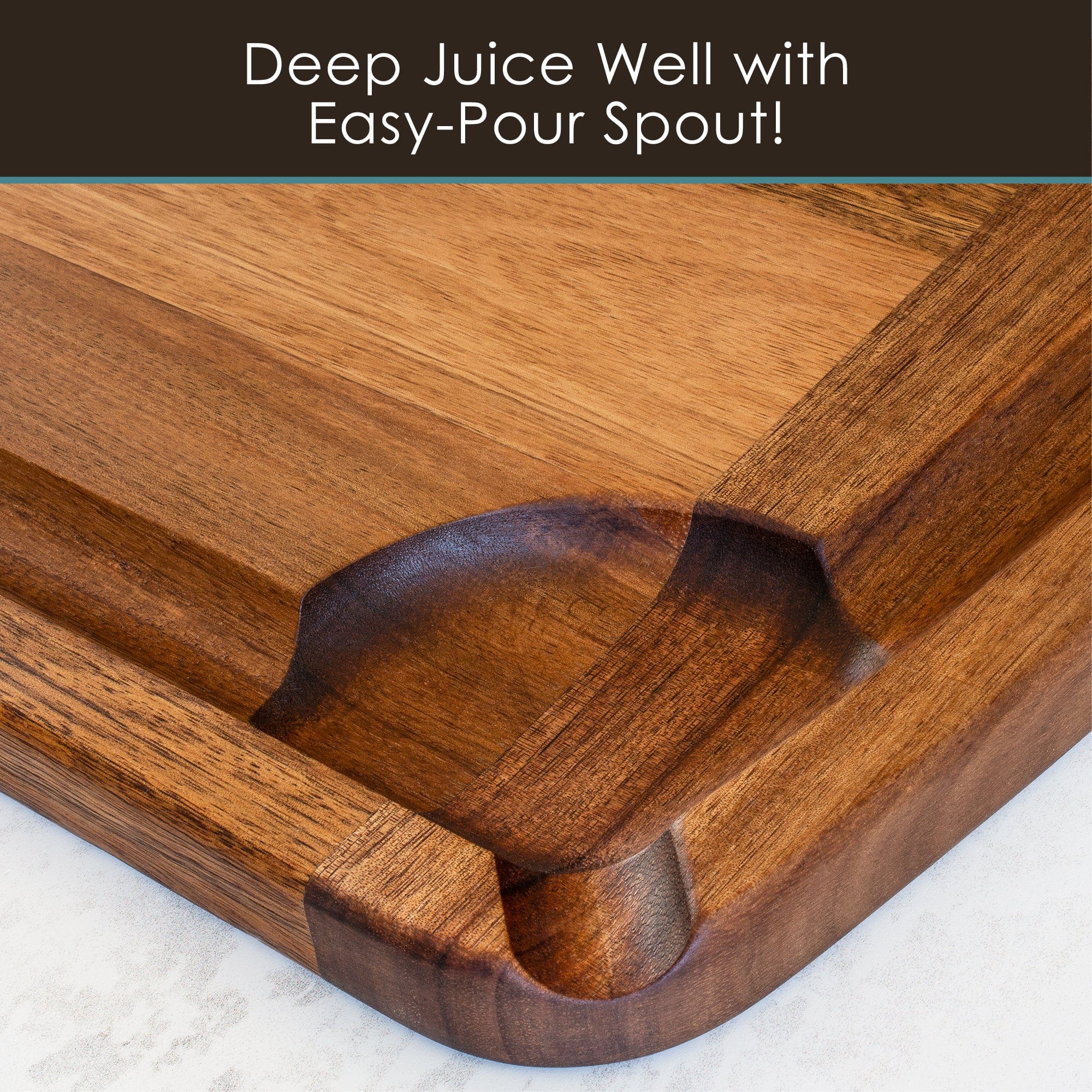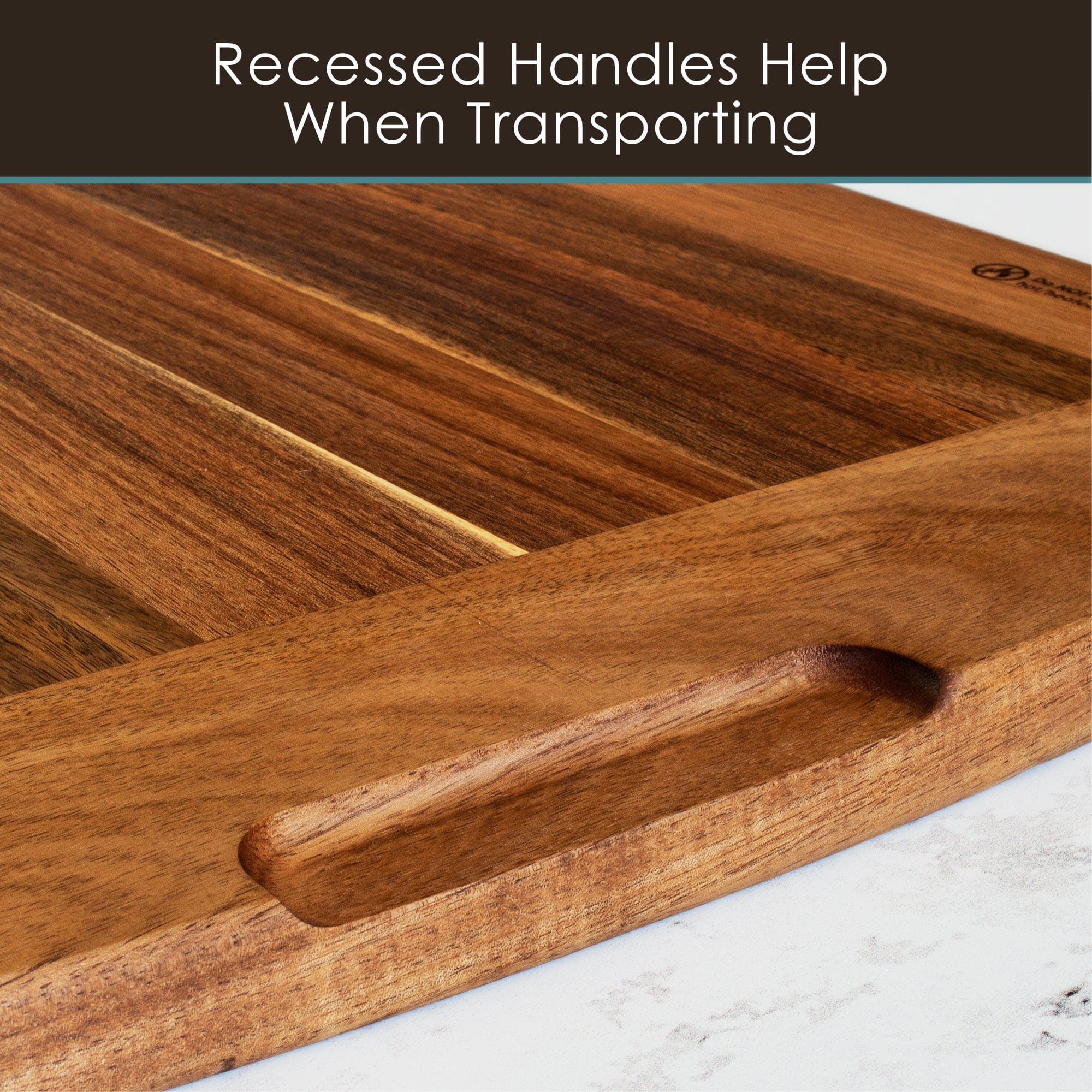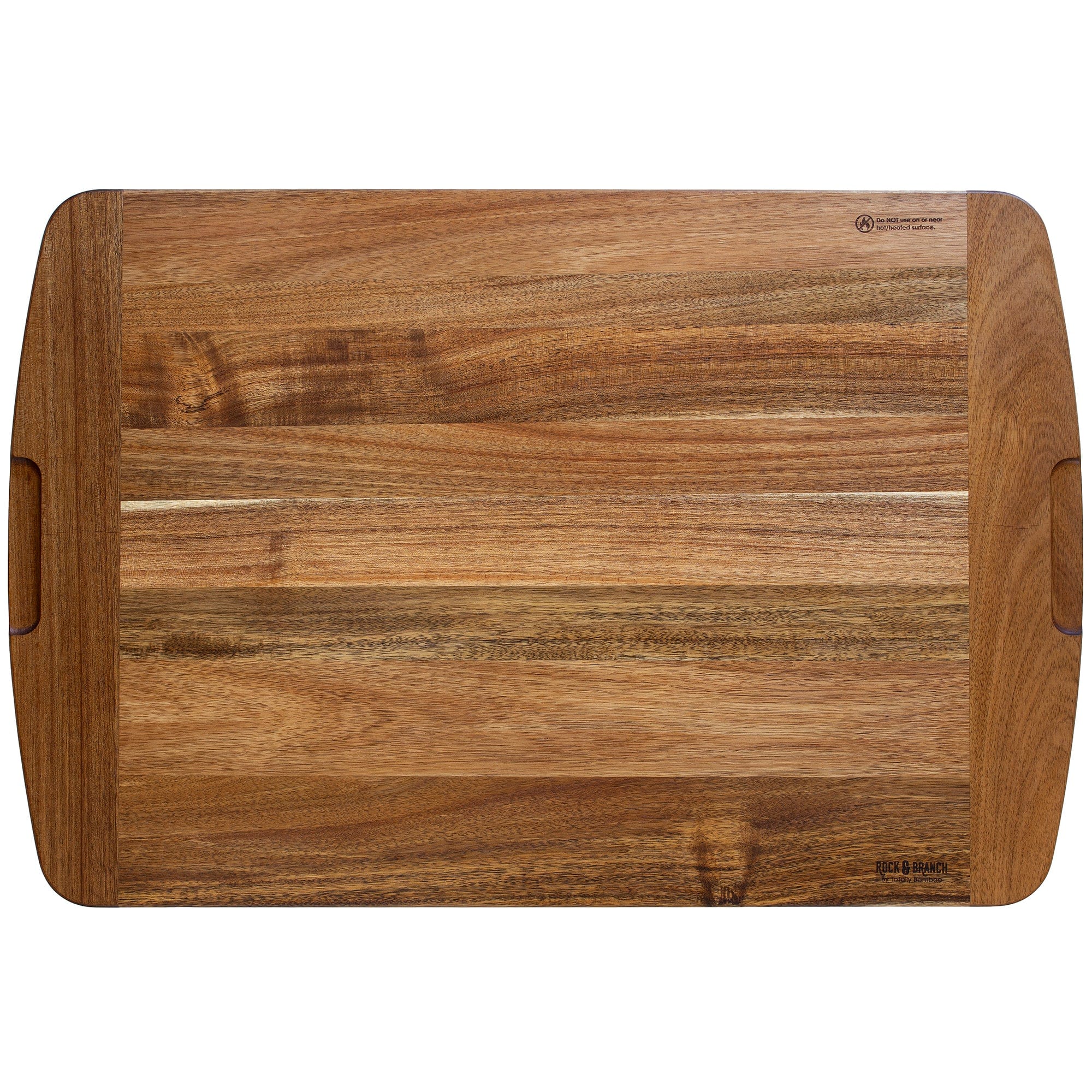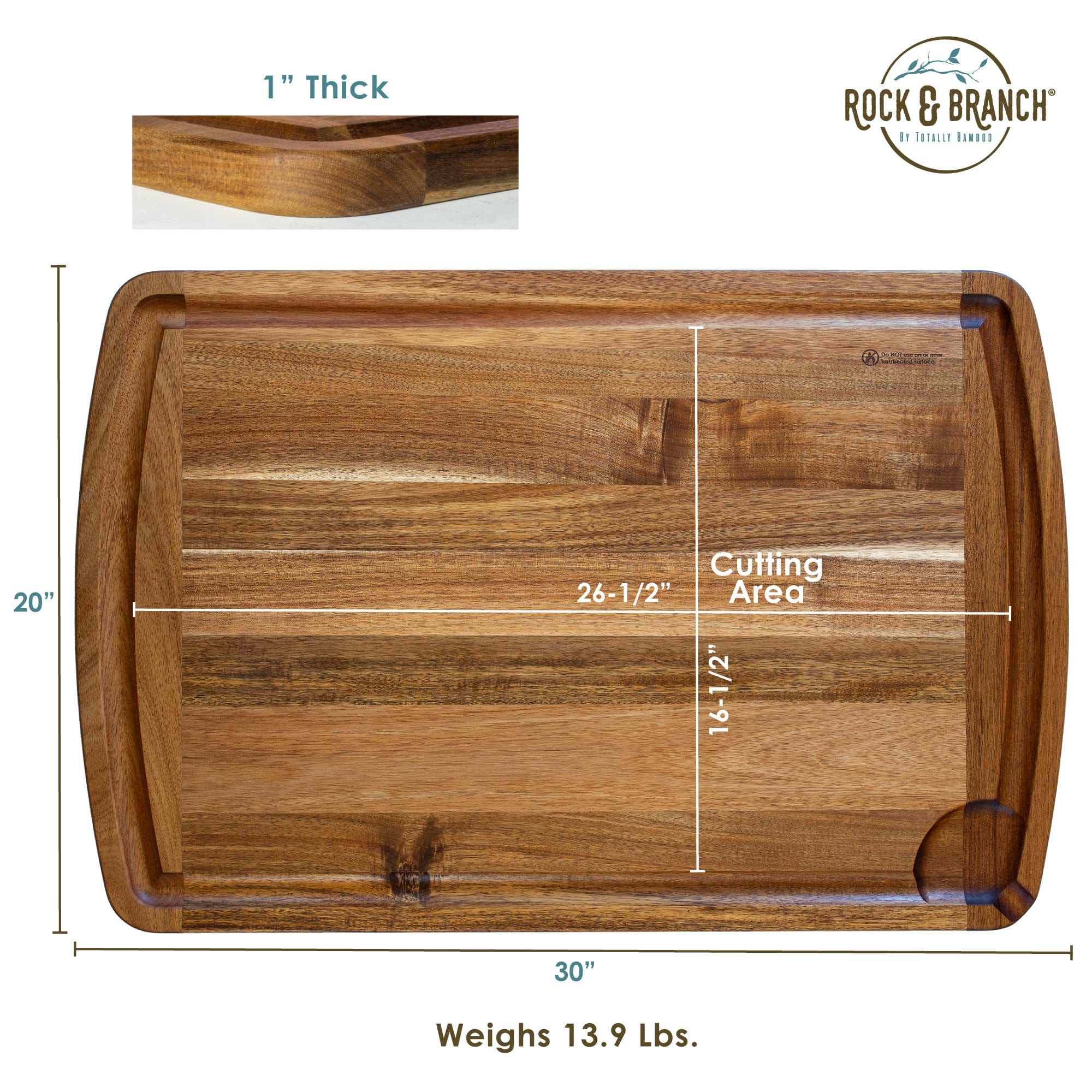 Totally Bamboo
Rock & Branch® 600SI Large Acacia Wood Cutting Board with Juice Groove, 30" x 20"
Massively upgrade your kitchen with the Rock & Branch® 600SI Large 30" x 20" Acacia Wood Cutting Board, the perfect tool for any home cook or professional chef! With approximately 600 square inches of surface area, this humongous chopping block offers ample space to tackle any kitchen prep job, no matter how large. The cutting surface of this chopping board offers ample room for even the largest Thanksgiving turkeys. 
Featuring a deep juice groove around the edge, this cutting board captures any excess juices, while the well with pour spout makes it easy to pour them into a pot or container for use in gravy or sauces too. Flip the board over to its flat side and it functions perfectly as a noodle board for rolling out dough for your favorite bread, pasta or pastries.
This extra-large cutting board is not just a functional tool, but it can also be used as a super-sized serving tray. Impress your guests by piling it high with delicious meats, cheeses and vegetables as a charcuterie board. It can also add extra space to your kitchen by using this as a stove top cover over your range (be sure that it's off) or as an over-the-sink cutting board. The beautiful acacia wood used for crafting this board is from certified FSC (Forest Stewardship Council) well-managed forests. Simply hand wash with warm water and soap. Do not soak or wash in the dishwasher. The board measures 30" x 20" x 1".