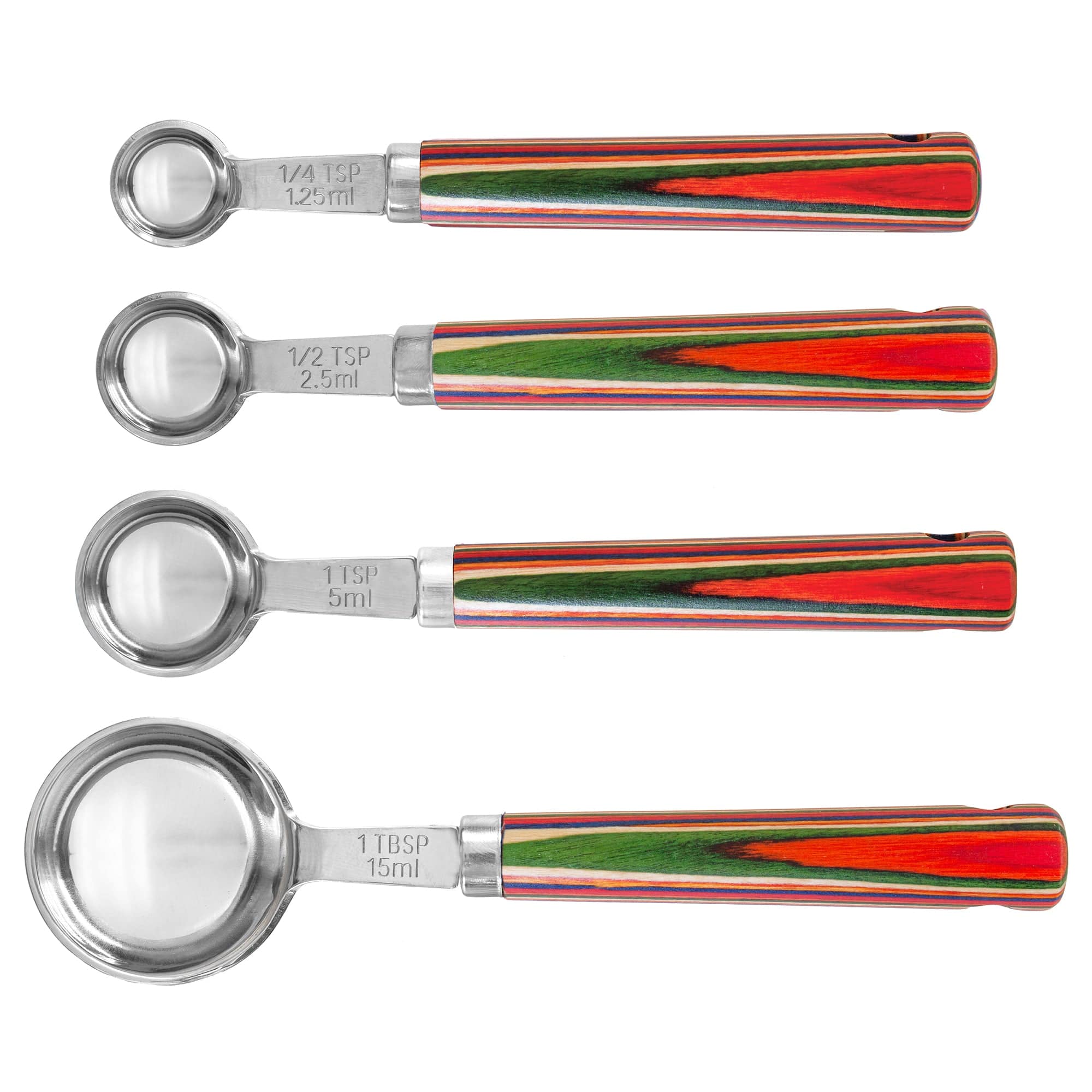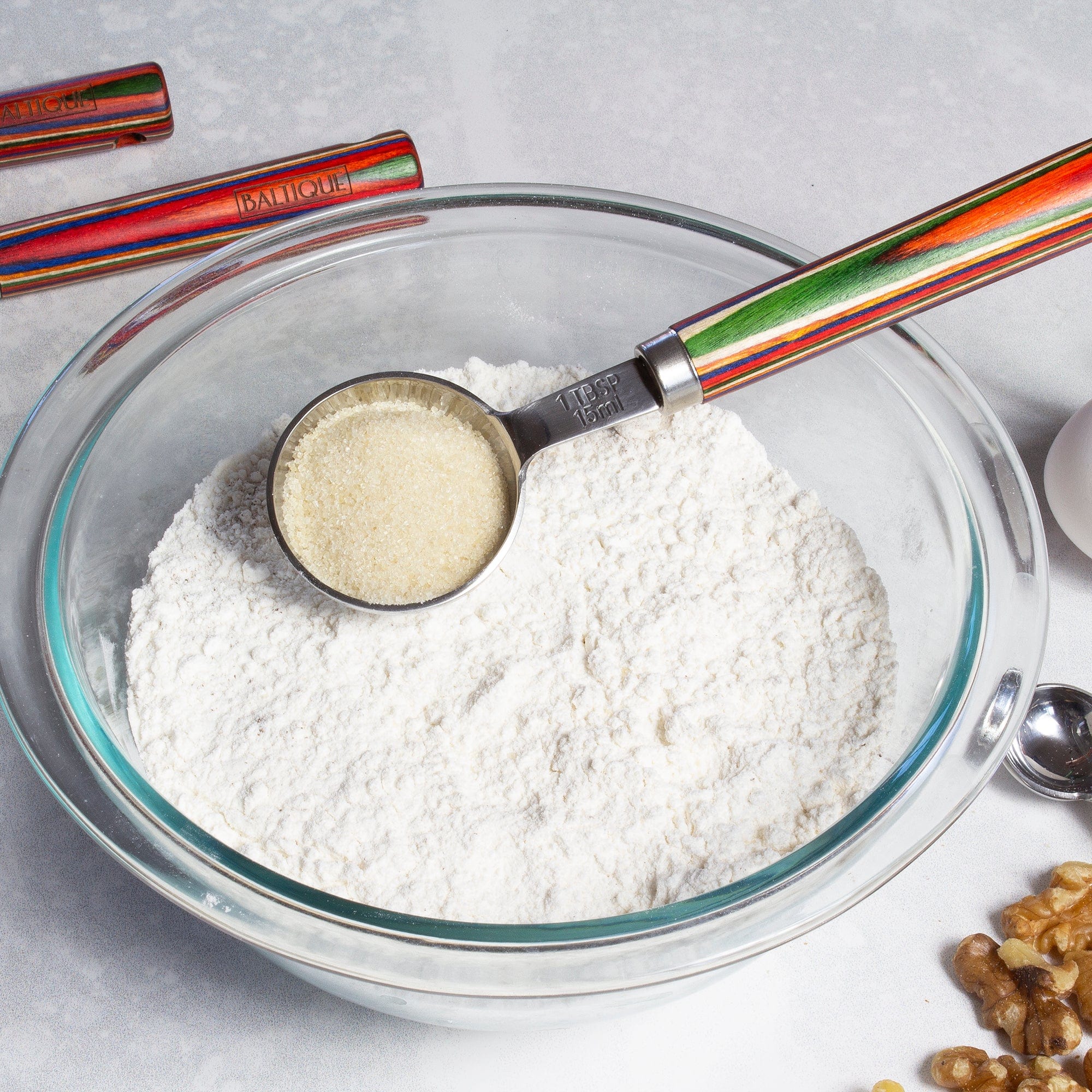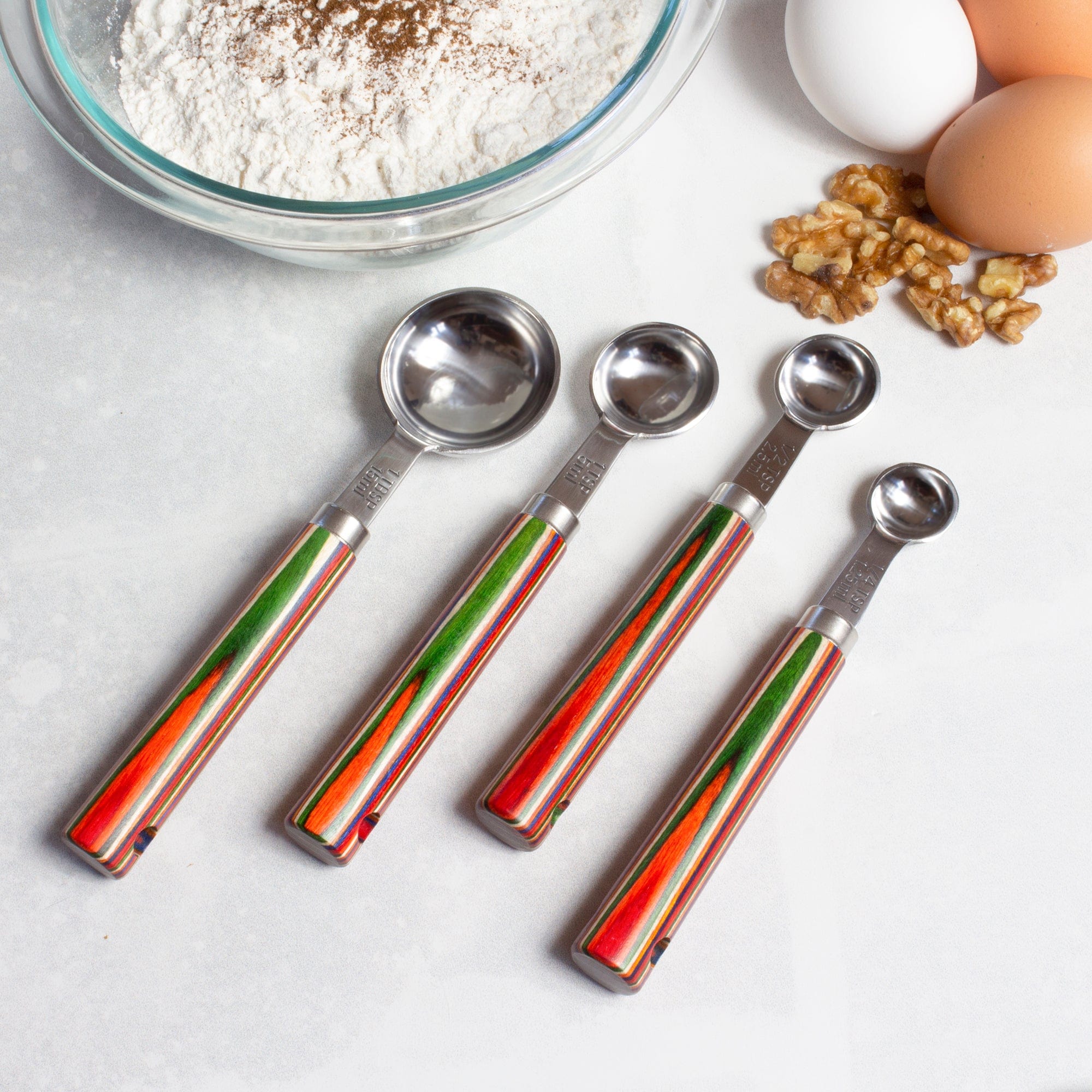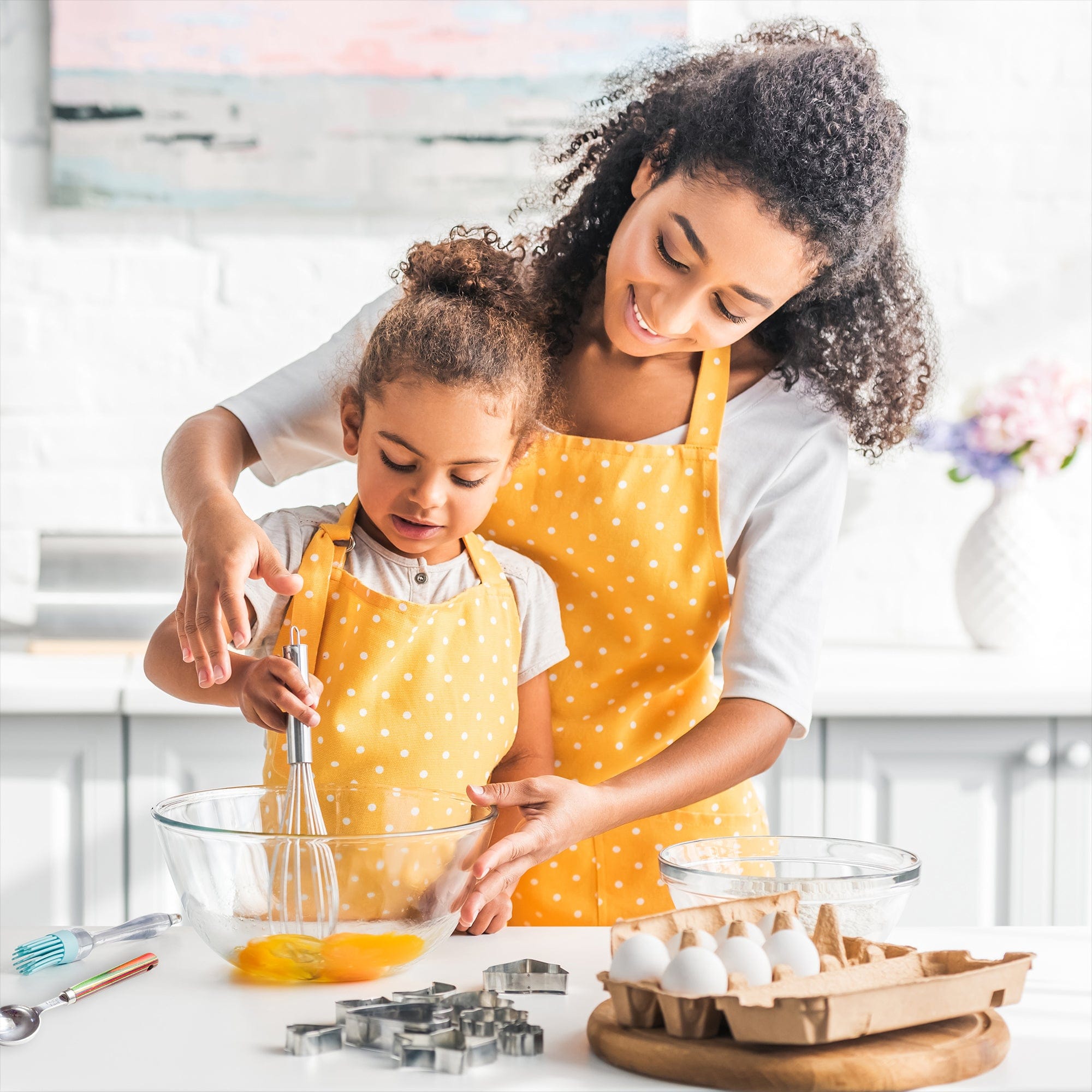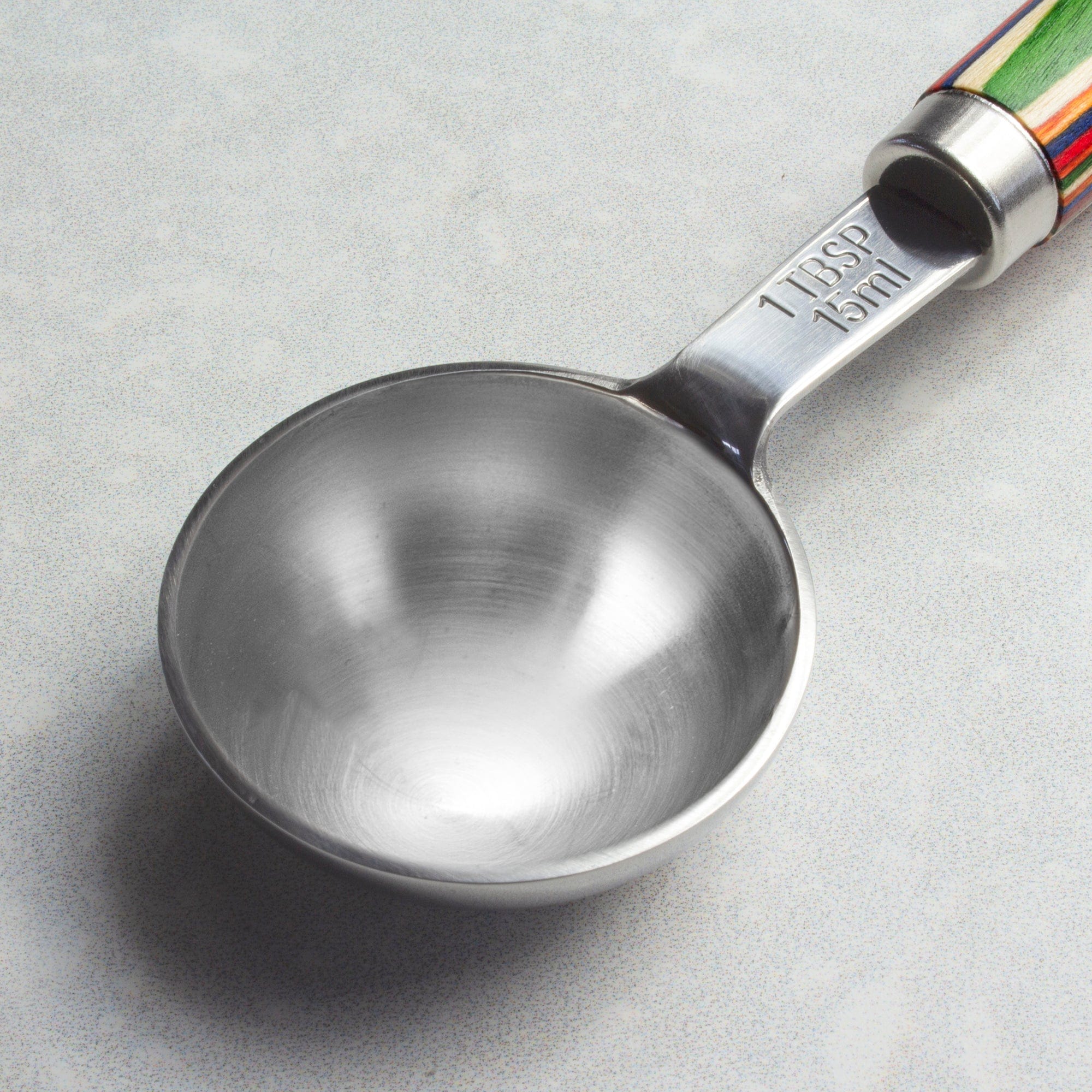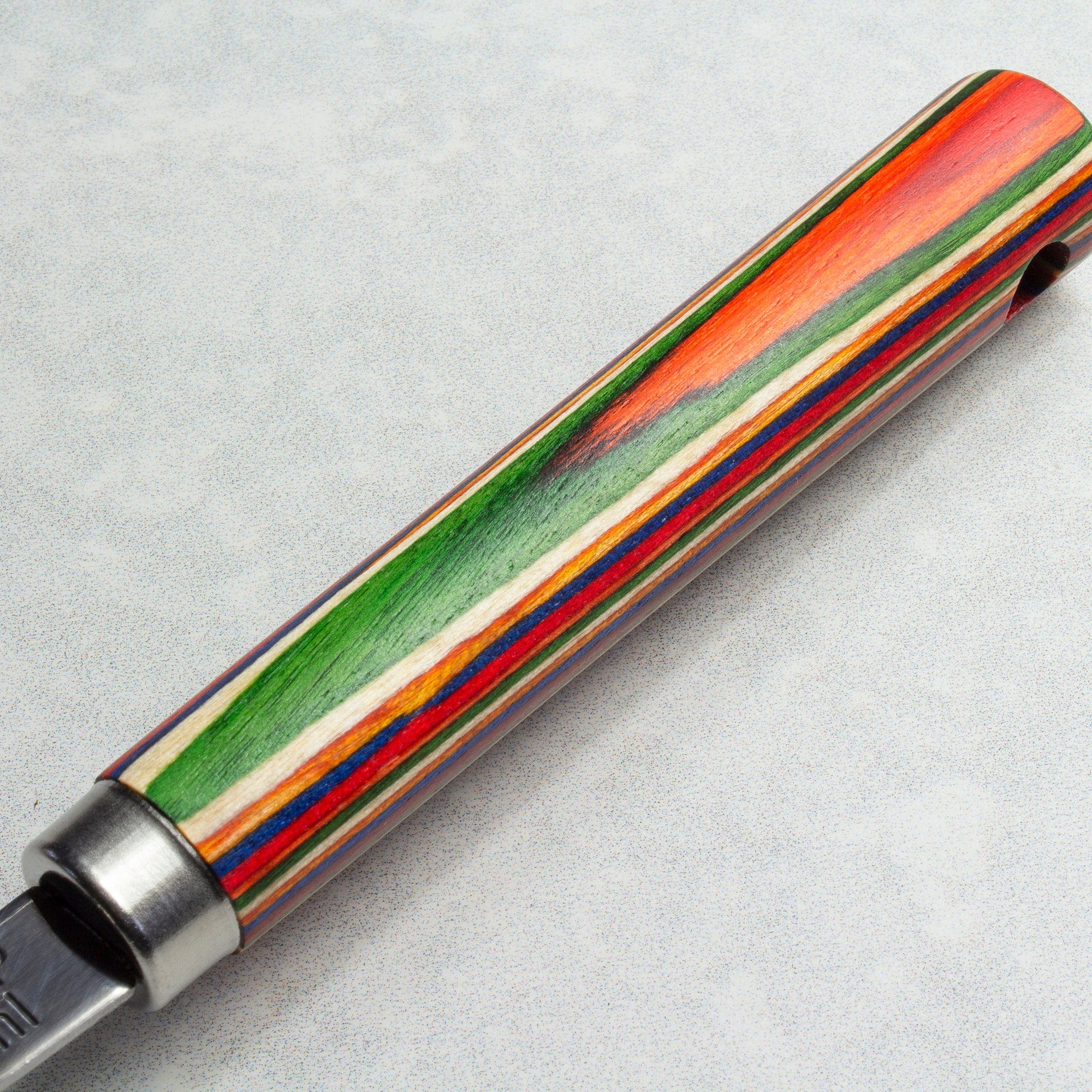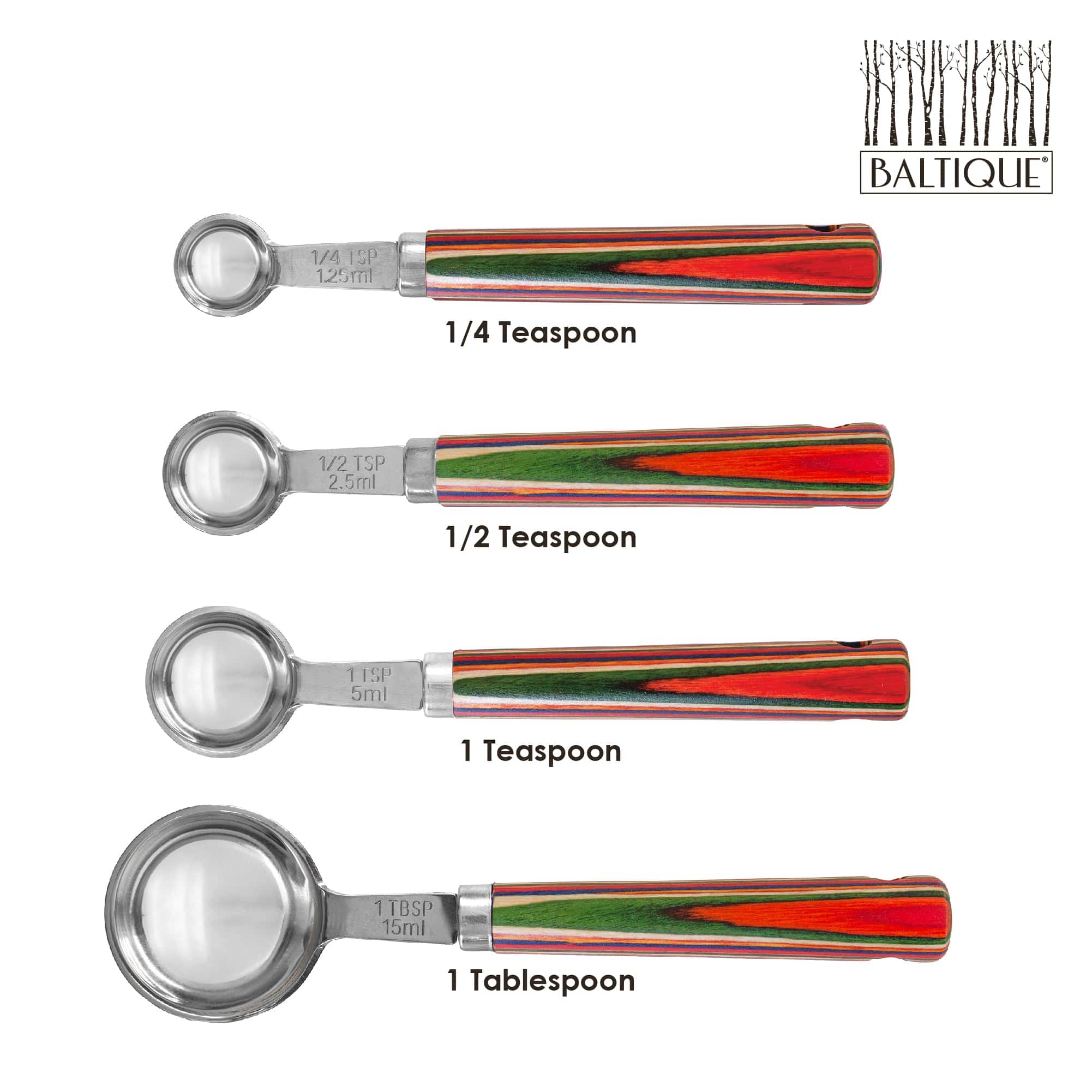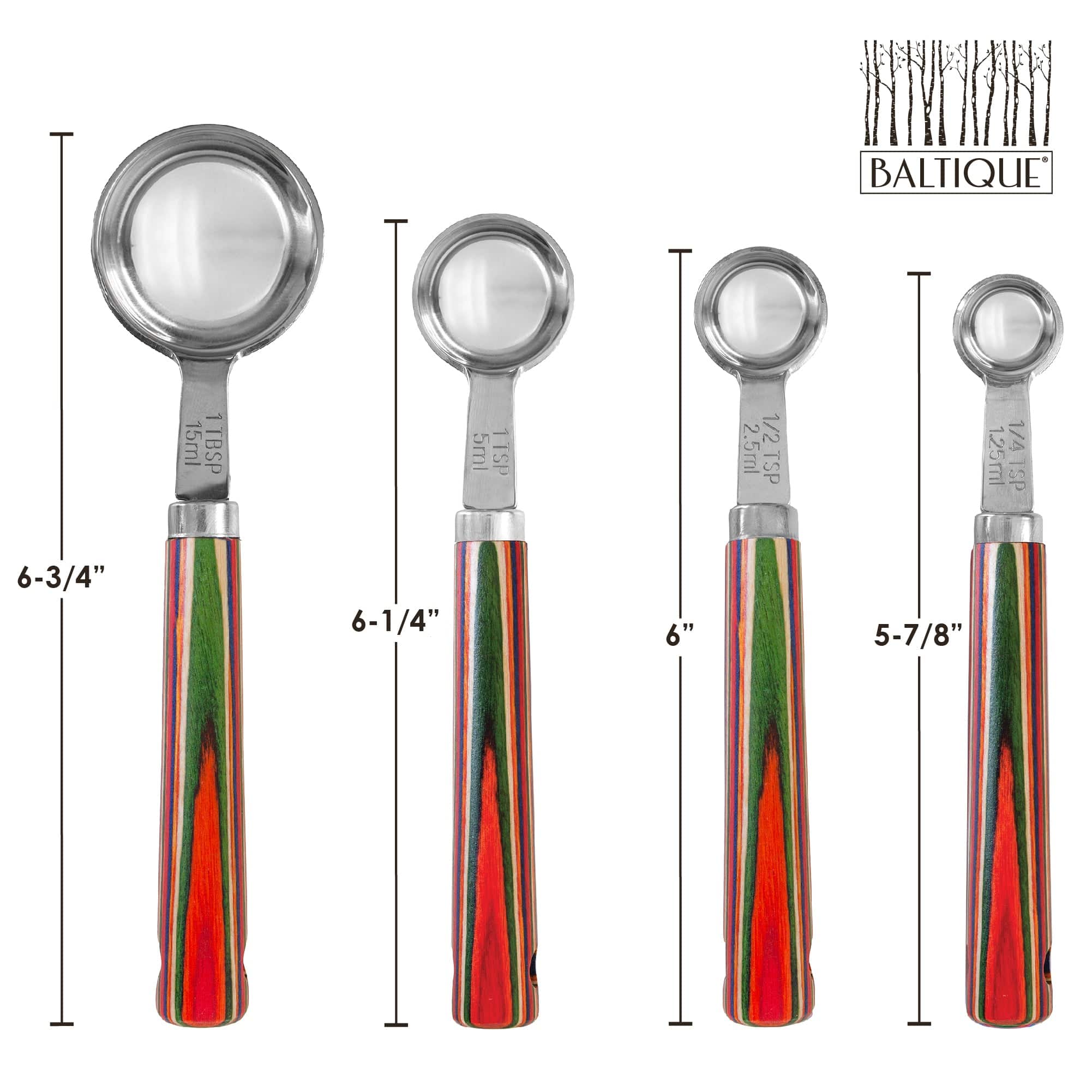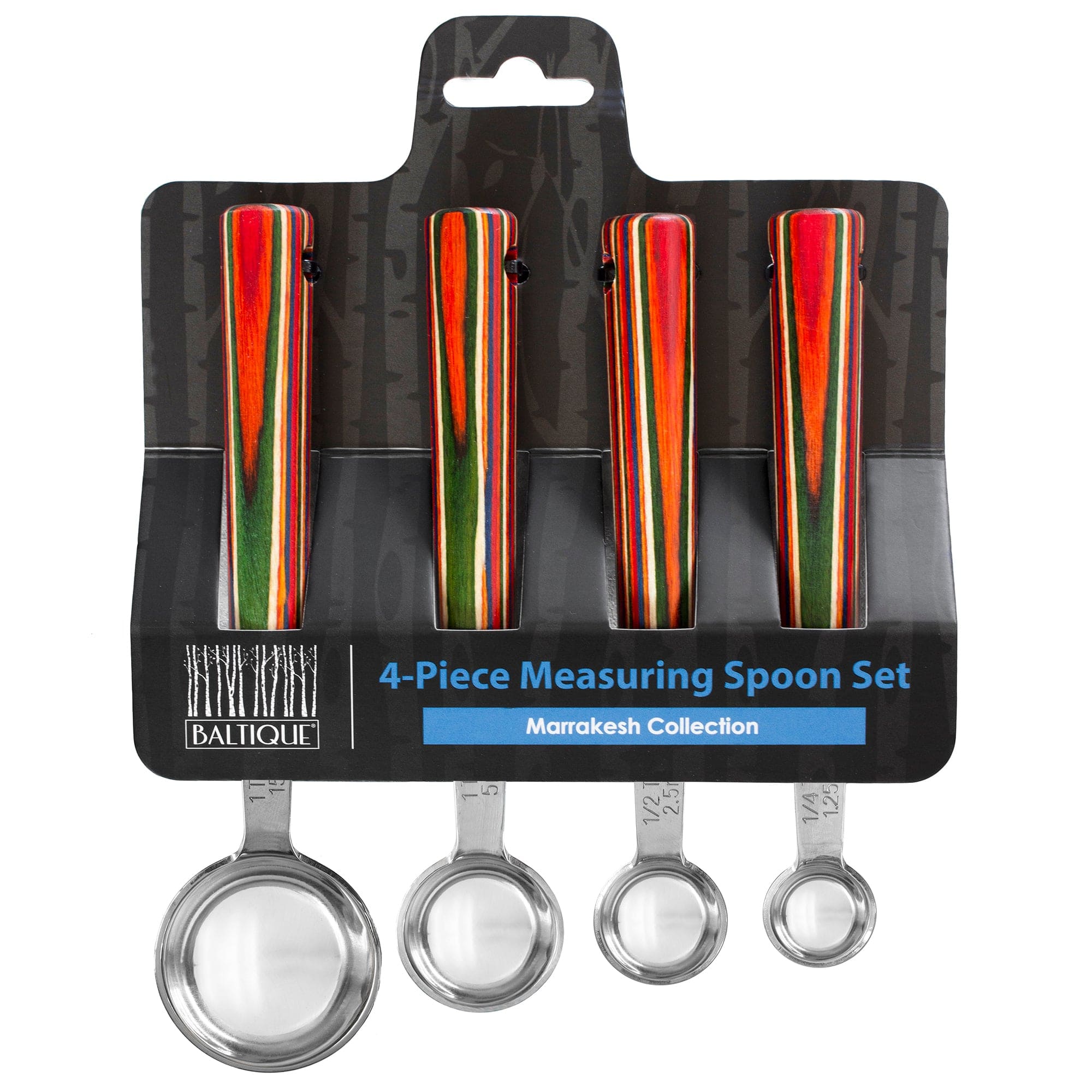 Totally Bamboo
Baltique® Marrakesh Collection 4-Piece Measuring Spoon Set
Liven up the kitchen with the Baltique® Marrakesh Collection 4-Piece Measuring Spoon Set! This beautiful stainless steel set precisely measures both dry and liquid ingredients while also sweetening the look of your kitchen. It features a beautifully-crafted layered birch wood handle that offers a splash of dizzying color and sits comfortably in your hand. The vibrant color scheme was inspired by the bright and bustling marketplaces of the Moroccan metropolis of Marrakesh.
Accurately measure ingredients for delectable cupcakes, cookies, sauces and more with these multi-functional measuring spoons. Effortlessly scoop, measure and pour the ideal quantities of spices, oils and other ingredients for a flawless dish every time. Each handle features a hole at its end for convenient hanging and organization or displaying as decor.
This high-quality 4-Piece Measuring Spoons Set includes 1/4 teaspoon, 1/2 teaspoon, 1 teaspoon and 1 tablespoon measurements. Cleans easily by hand washing only, do not wash in the dishwasher. Combine it with the other Marrakesh Collection items to bring your kitchen and meals to life with just one scoop!