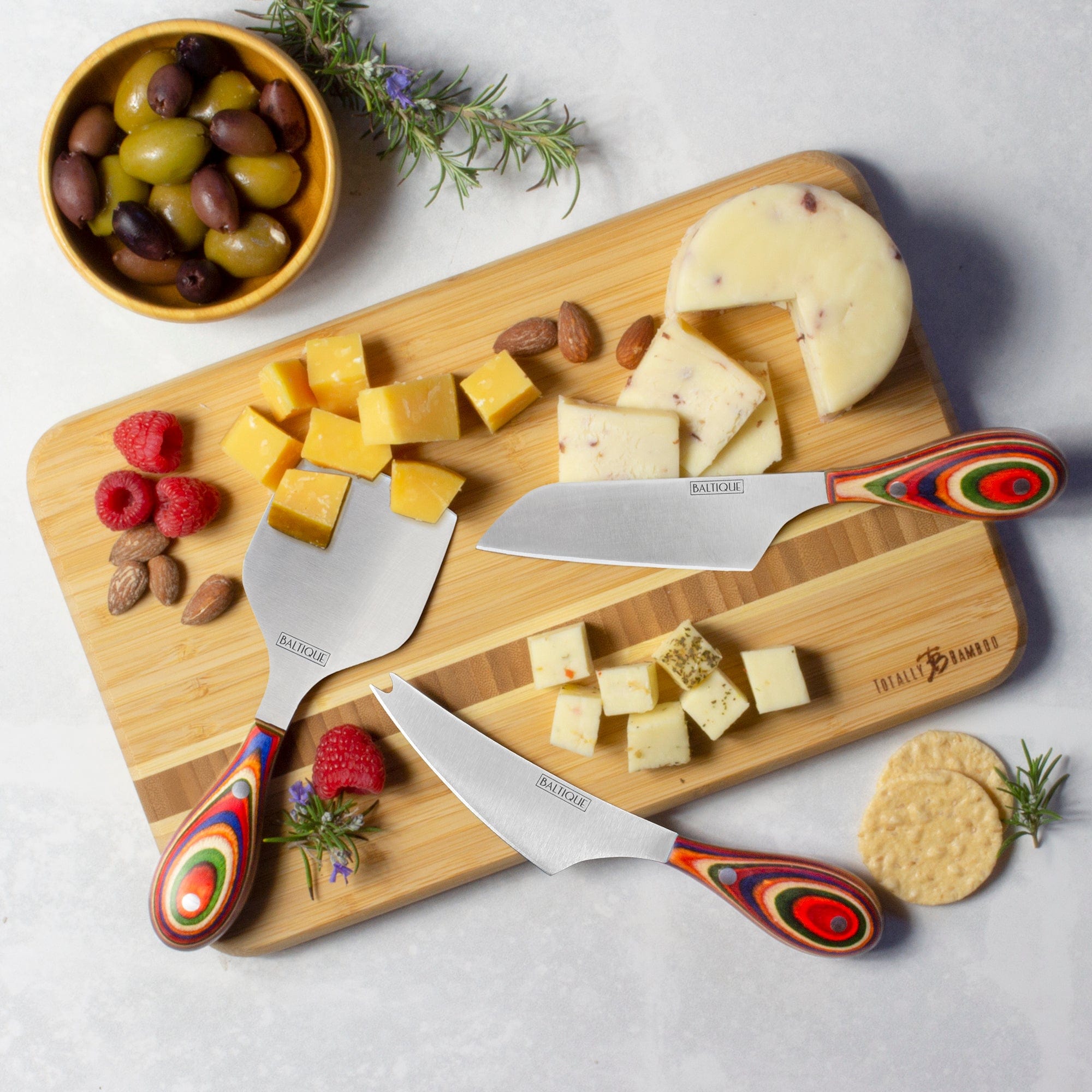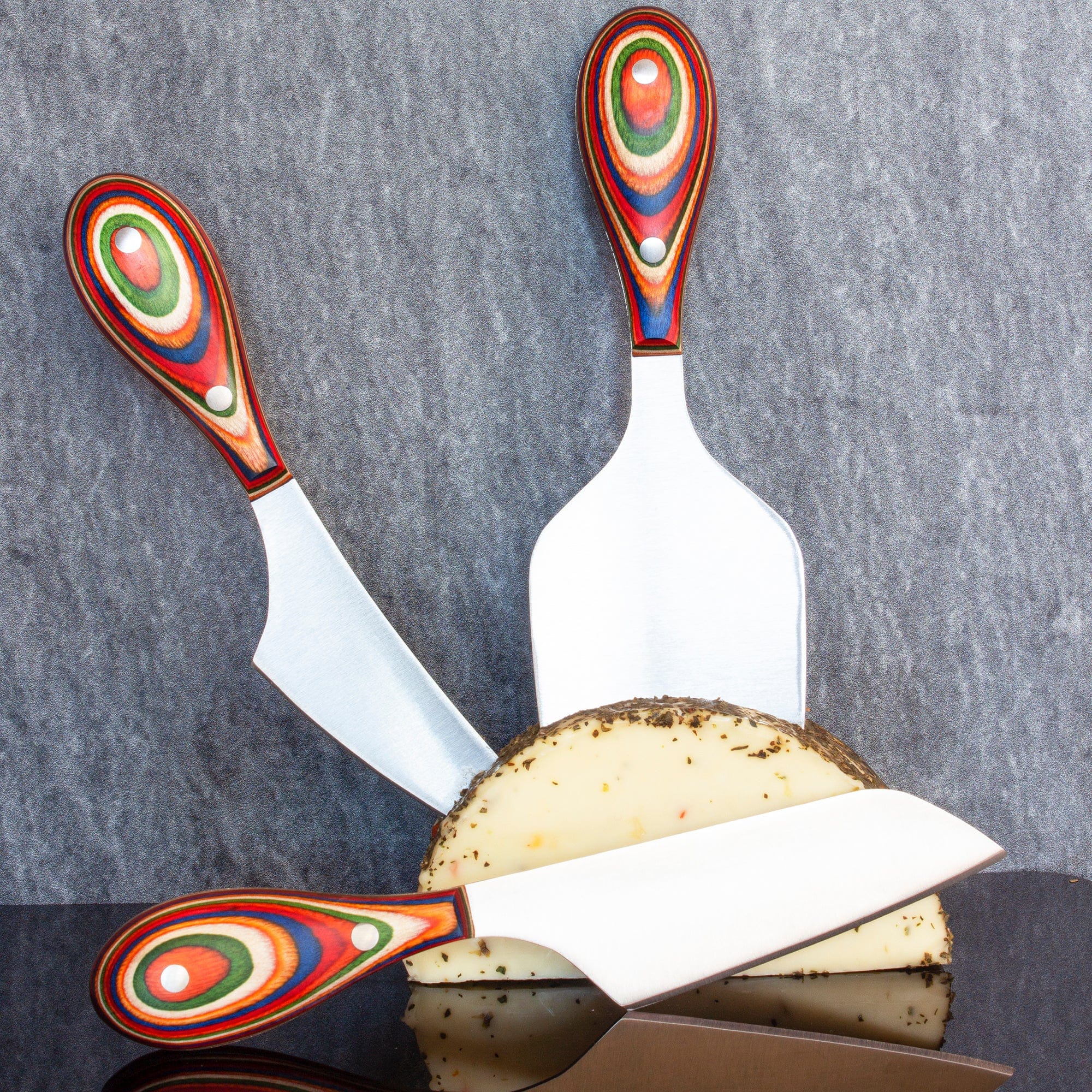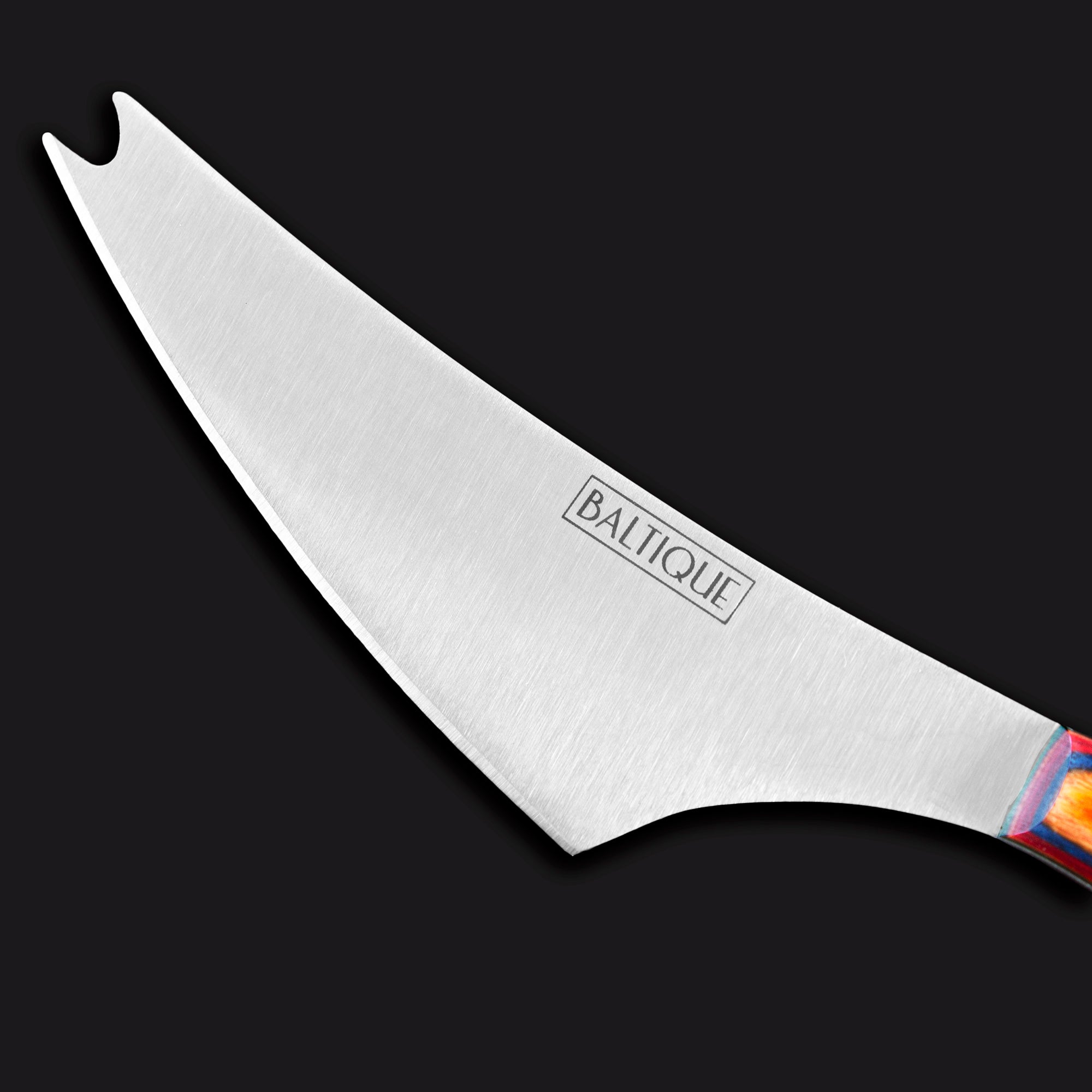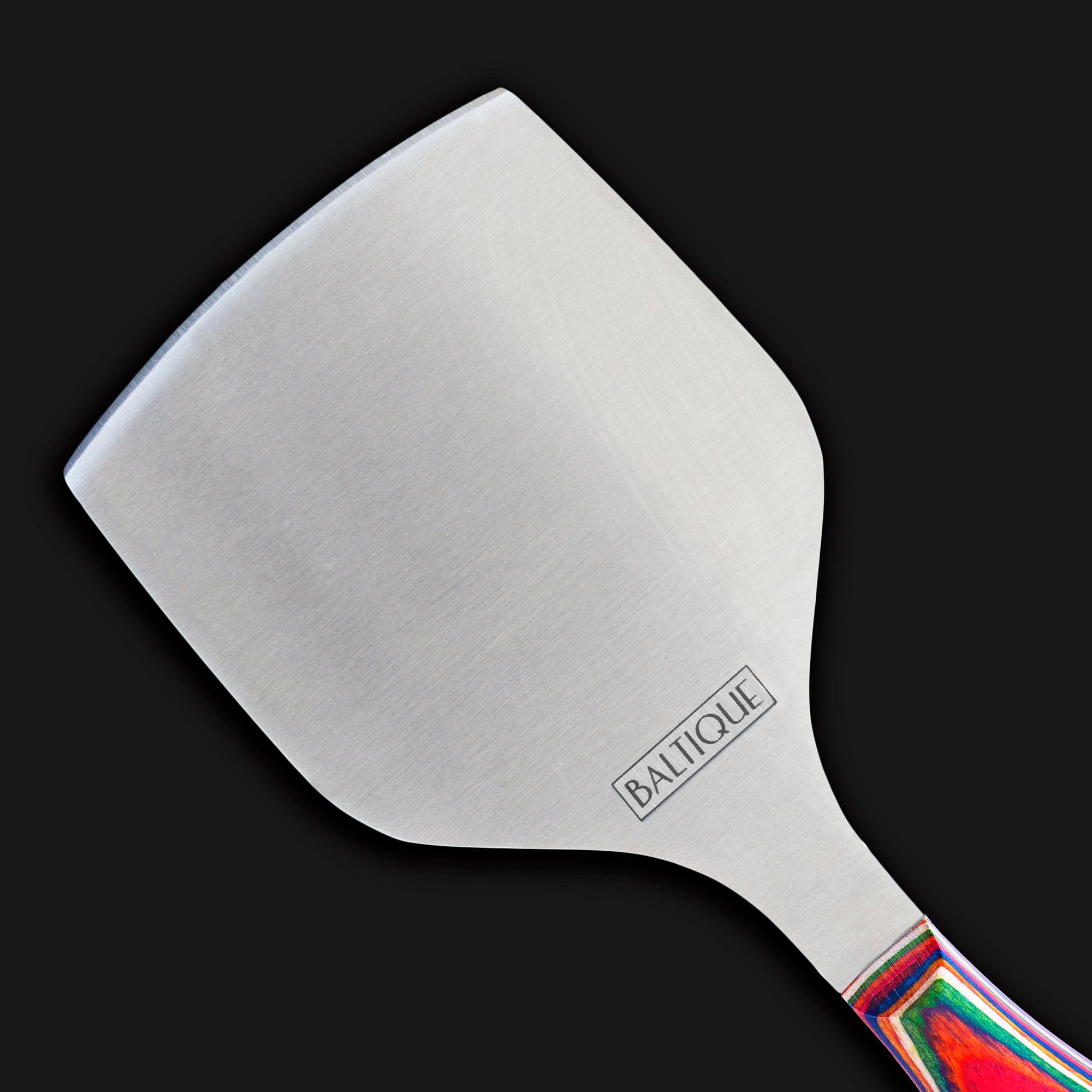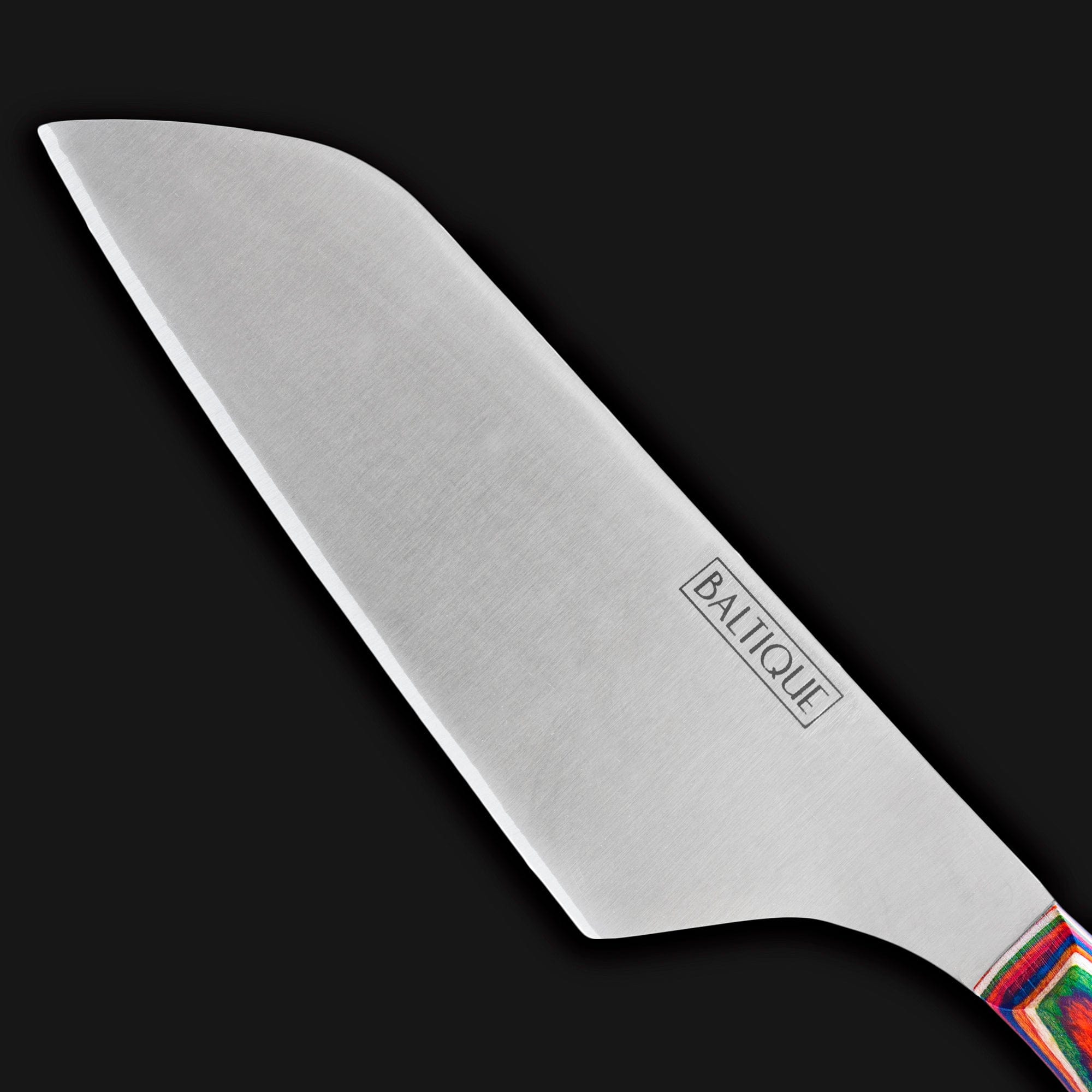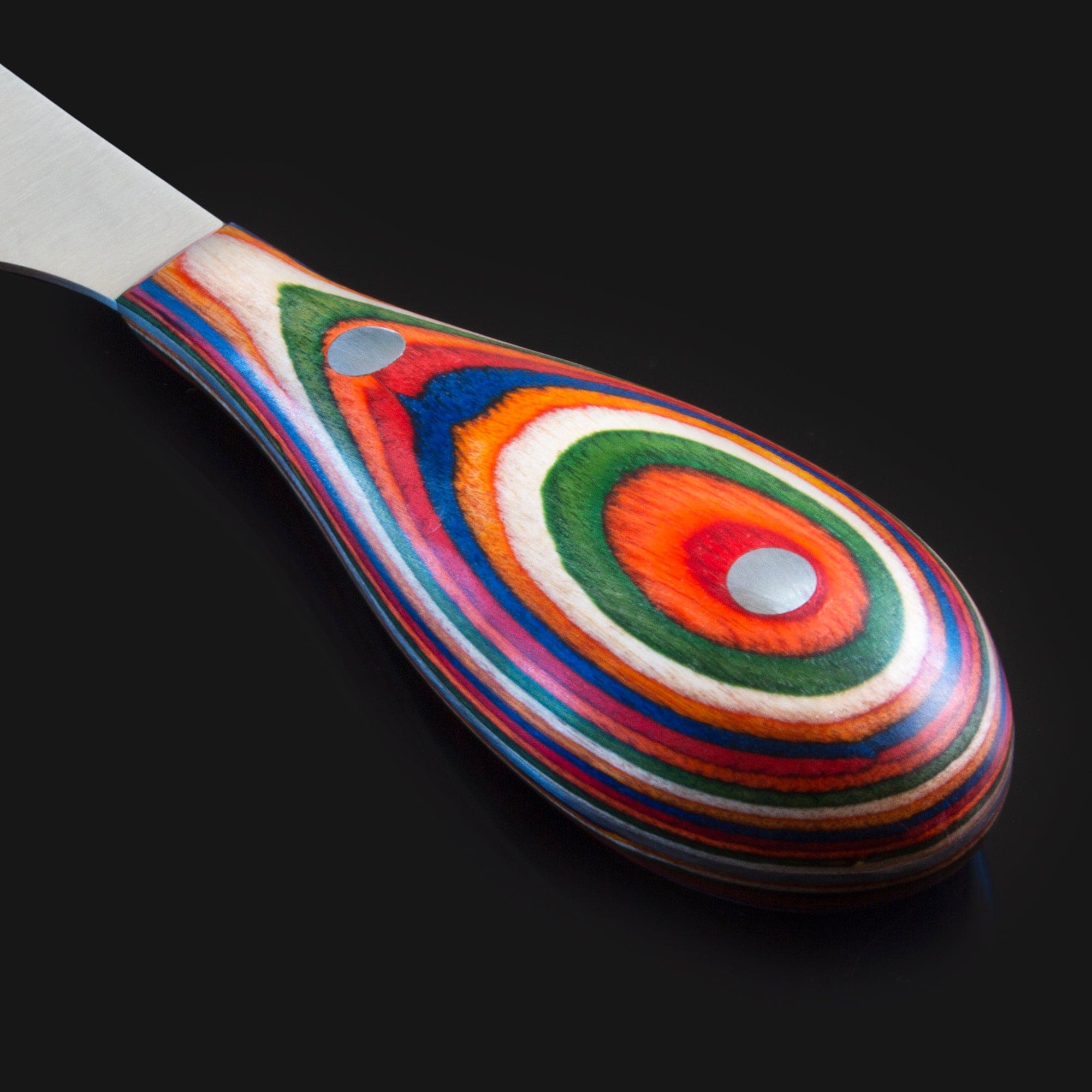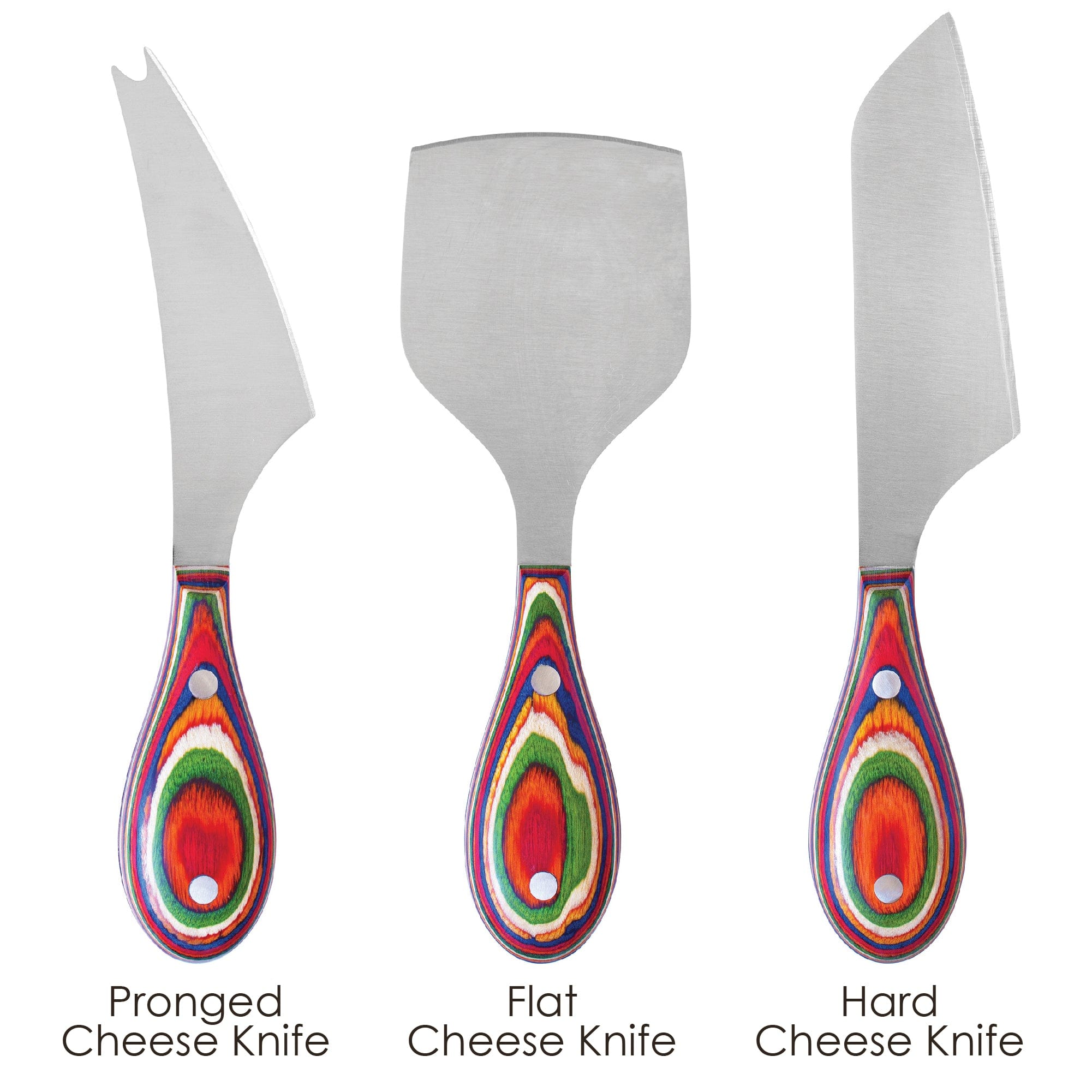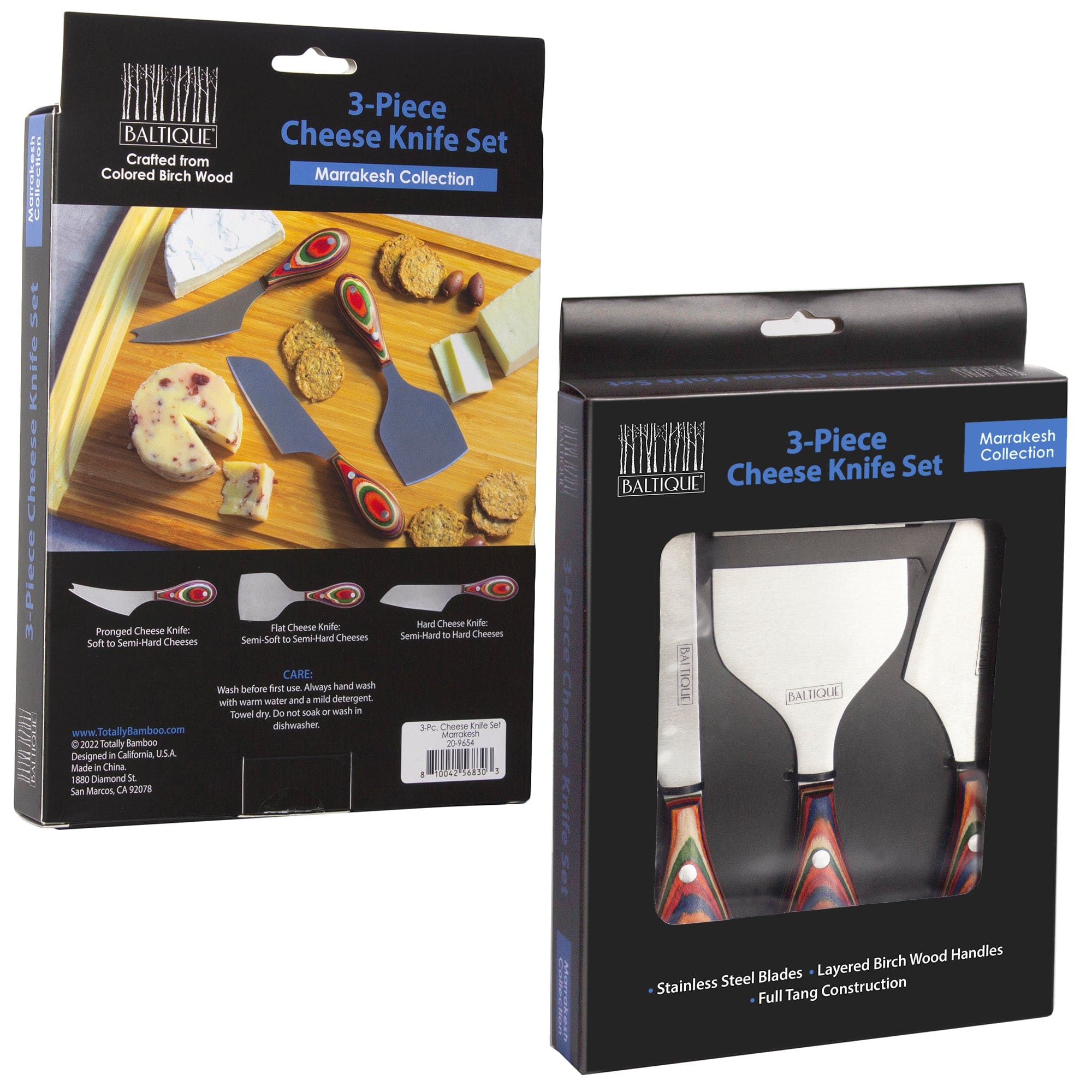 Totally Bamboo
Baltique® Marrakesh Collection 3-Piece Cheese Knife Set
Sharpen your charcuterie skills with the Baltique Marrakesh Collection 3-Piece Cheese Knife Set! These sleek and stylish knives are the perfect addition to any cheese board. Each knife features a beautifully crafted layered birch wood handle that provides a splash of delicious color and sits comfortably in your hand. The vibrant color scheme was inspired by the bright and bustling marketplaces of the Moroccan metropolis of Marrakesh. Each knife is designed with high-quality stainless-steel blades that offer precise and smooth cuts for every kind of cheese block or crumble on your board:
The pronged cheese knife is a multipurpose tool that's perfect for slicing soft to semi-hard cheeses, like Brie, Feta, or Cheddar, and is also used to pick up the cheese with its prongs and plate it.
The flat cheese knife, also known as a cheese chisel, is great for chipping and shaving semi-soft to semi-hard aged cheeses like Gruyere.
The hard cheese knife is ideal for semi-hard to hard cheeses and sharp enough to effortlessly cut through even the hardest cheeses like Parmesan and Gorgonzola!
The pronged cheese knife measures 7-7/8". The flat cheese knife measures 7-1/8". The hard cheese knife measures 8-1/4". All the cheese knives clean easily with gentle hand washing; do not soak or wash in the dishwasher. Combine them with the other Marrakesh Collection items to take your food experience to the next level!