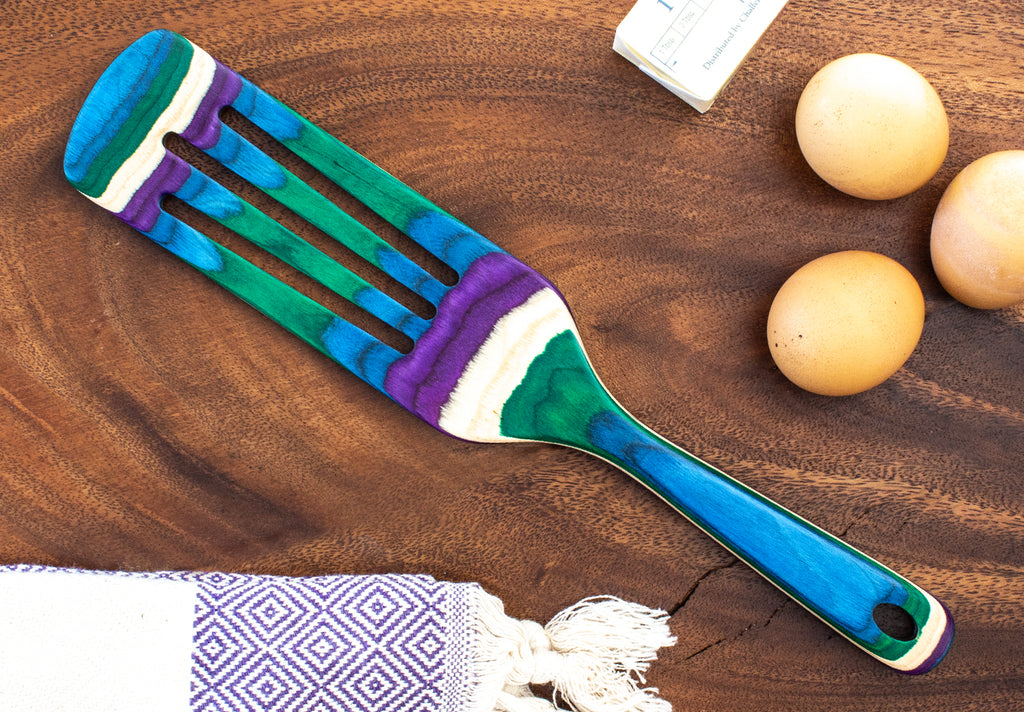 Baltique® Mumbai Collection
Our Mumbai collection is inspired by the extravagant plumage of India's national bird, the peacock. The blend of electric blue, vibrant green, noble purple and natural birch wood bring an eye-catching pop of color to the kitchen.
Baltique® is a line of birch wood utensils created by Totally Bamboo.
Showing items 1-18 of 18.