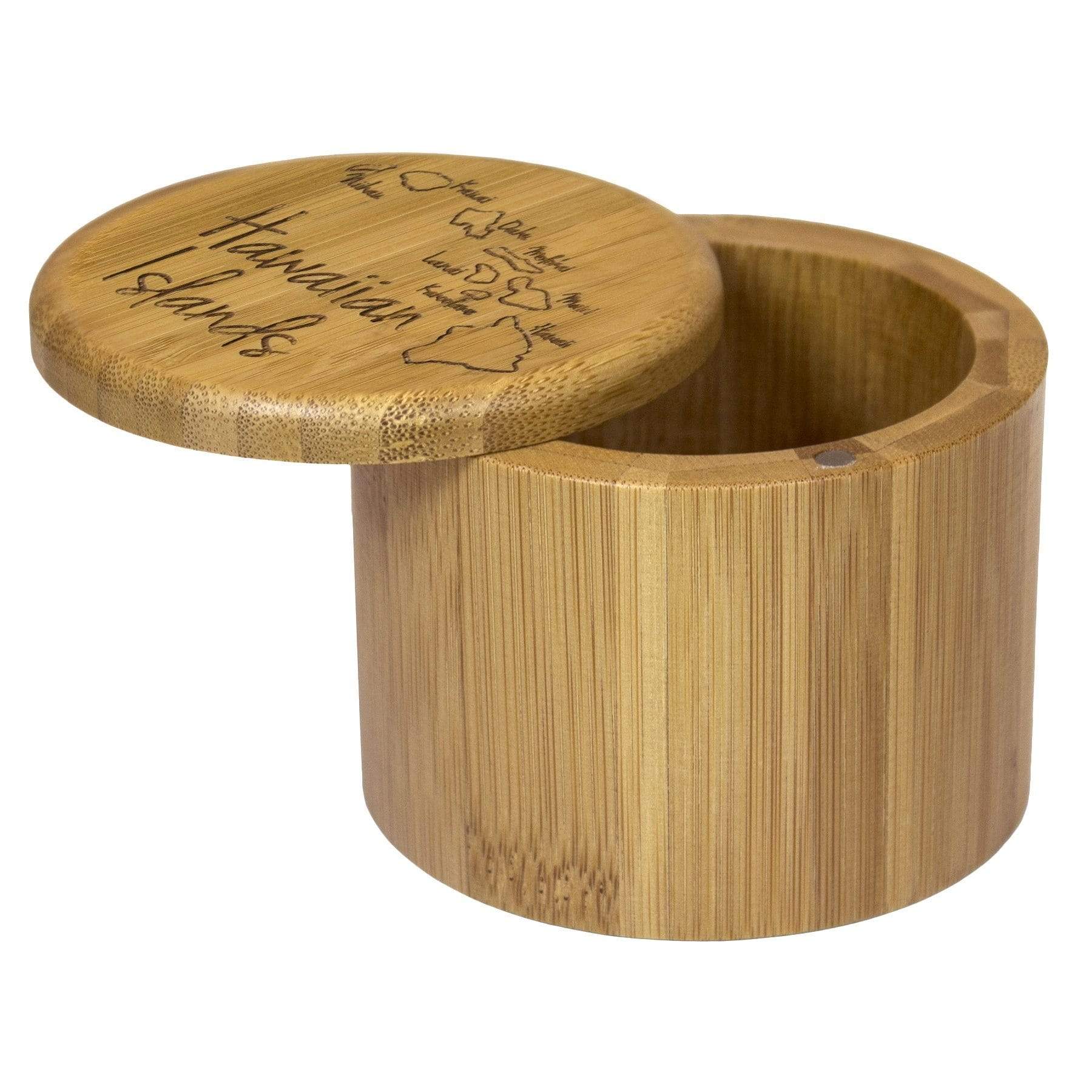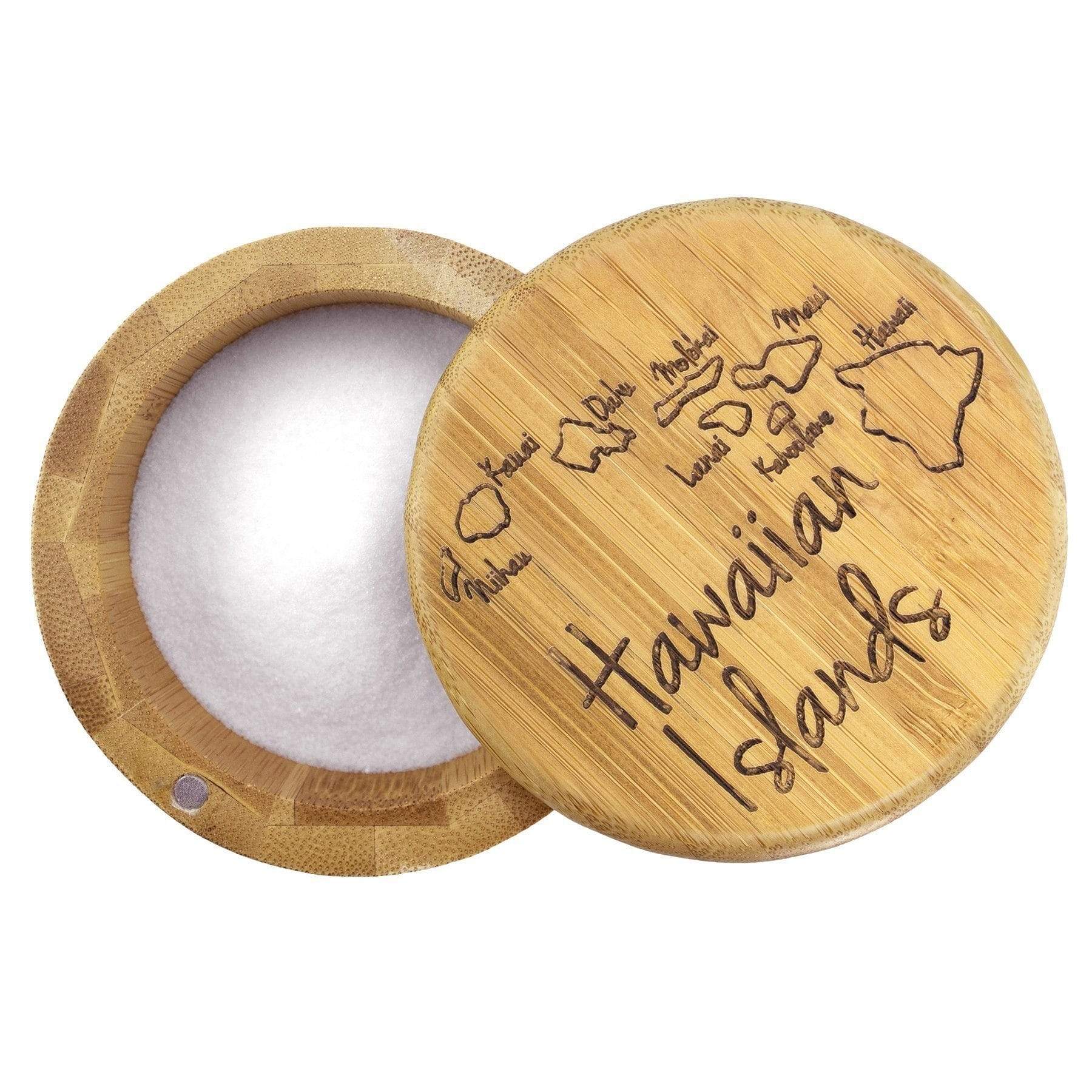 Totally Bamboo
Salt Box "Hawaiian Islands"
There's really no better way to keep your spices and herbs fresh and at your fingertips than with one of our bamboo salt boxes.  Our laser engraved Hawaiian Islands Salt Box is no exception!  Crafted from rapidly renewable, organically grown bamboo.
The box measures 3-1/2" diameter x 2-3/4" high. We've added a swivel lid and magnetic closure for extra freshness and easy one handed access.