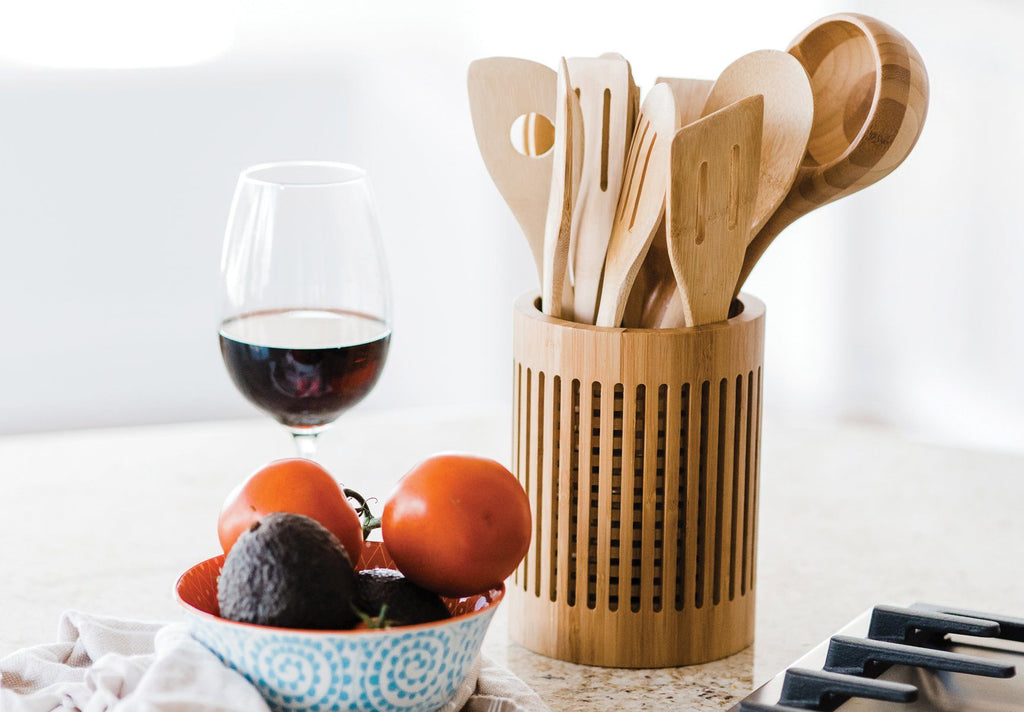 High-Quality Cooking Utensils
Few things make cooking more pleasurable than working with high quality tools. The feel of a good tool in your hand is unmistakable, as are the results it can produce. Totally Bamboo helps you whip up culinary masterpieces with our selection of durable cooking utensils. These high-quality products introduce a rustic charm to any meal.
View our gallery of kitchen utensils and cooking tools below.