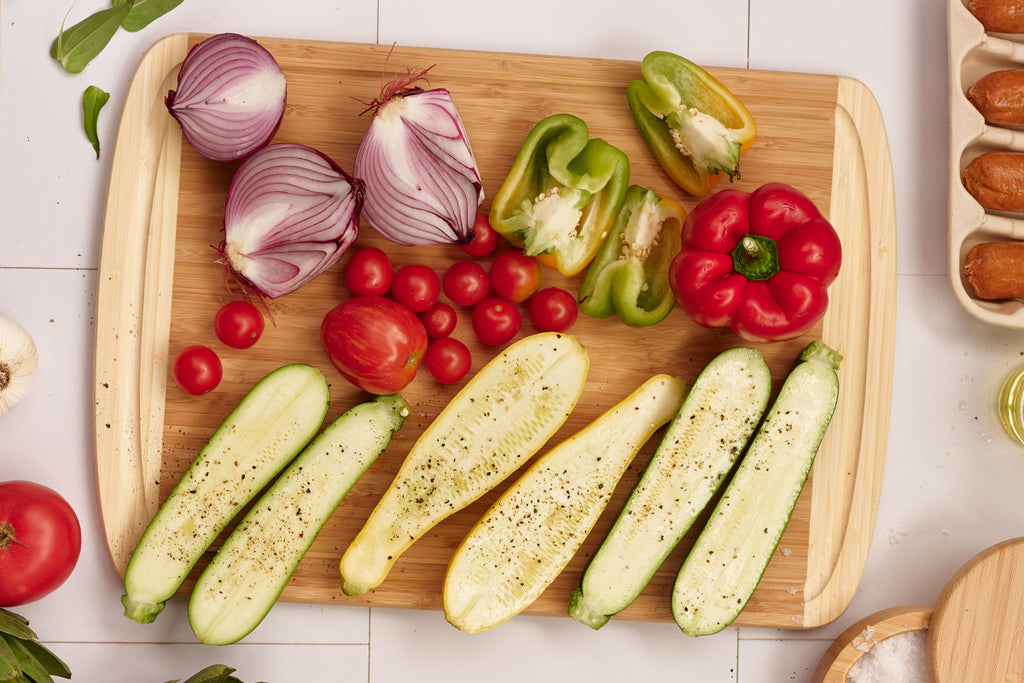 Two-Tone Cutting Boards
These beautifully crafted bamboo cutting boards feature two tones of bamboo to highlight the natural beauty of this wonderful material. Each board features end caps of light natural colored bamboo with the main portion of the board being a rich carmelized bamboo. These boards are lightweight, durable and knife-friendly— making them an ideal choice for every kitchen!
Showing items 1-10 of 10.