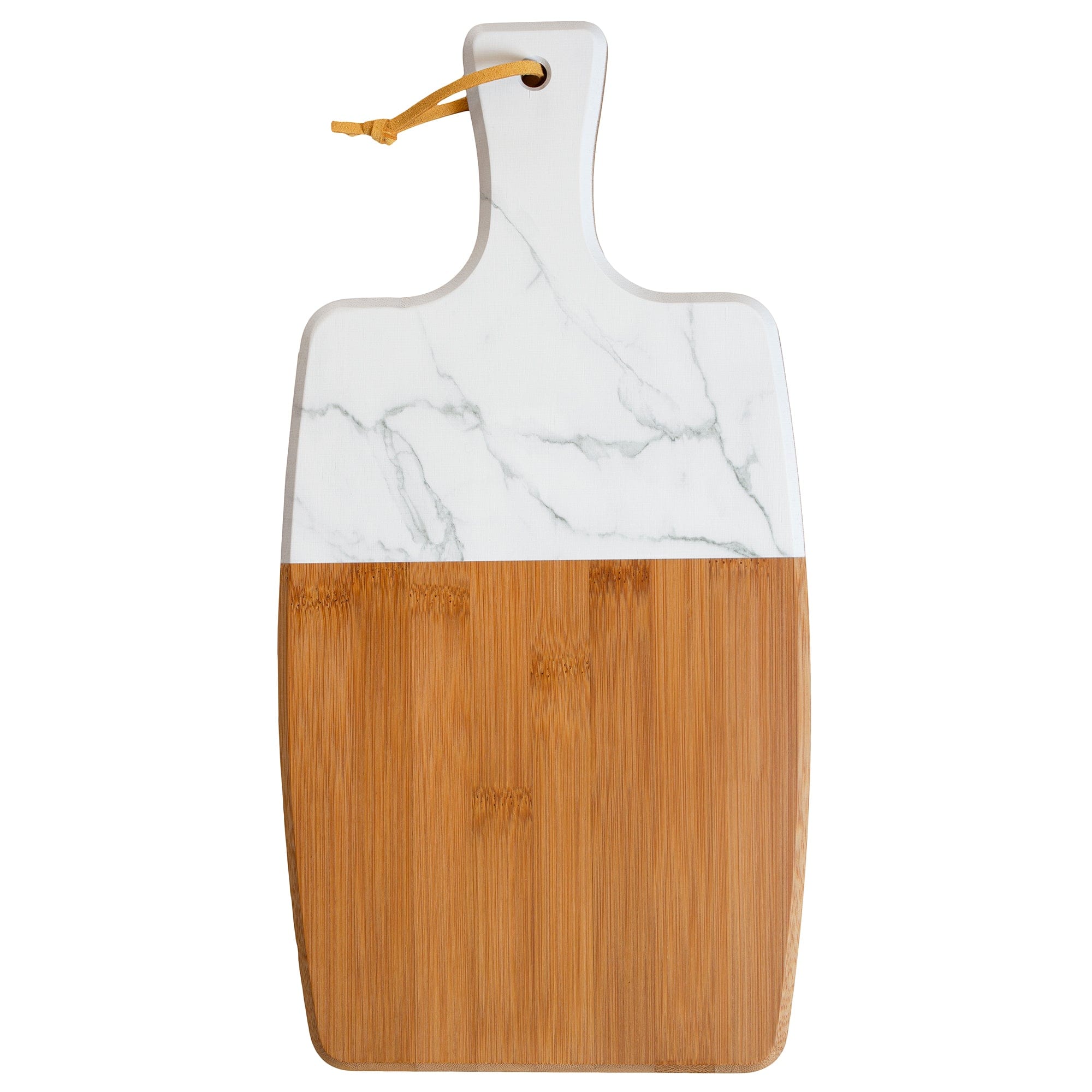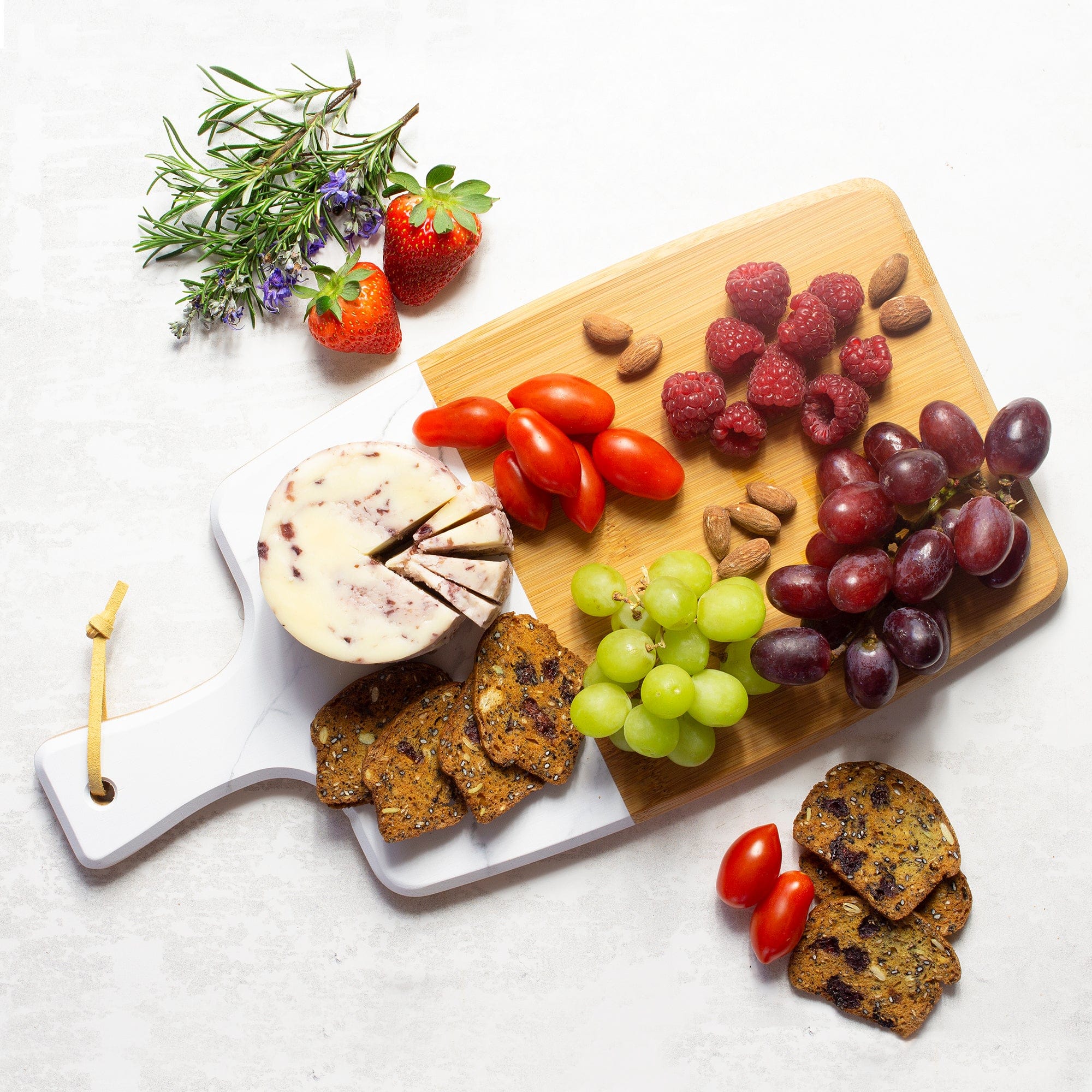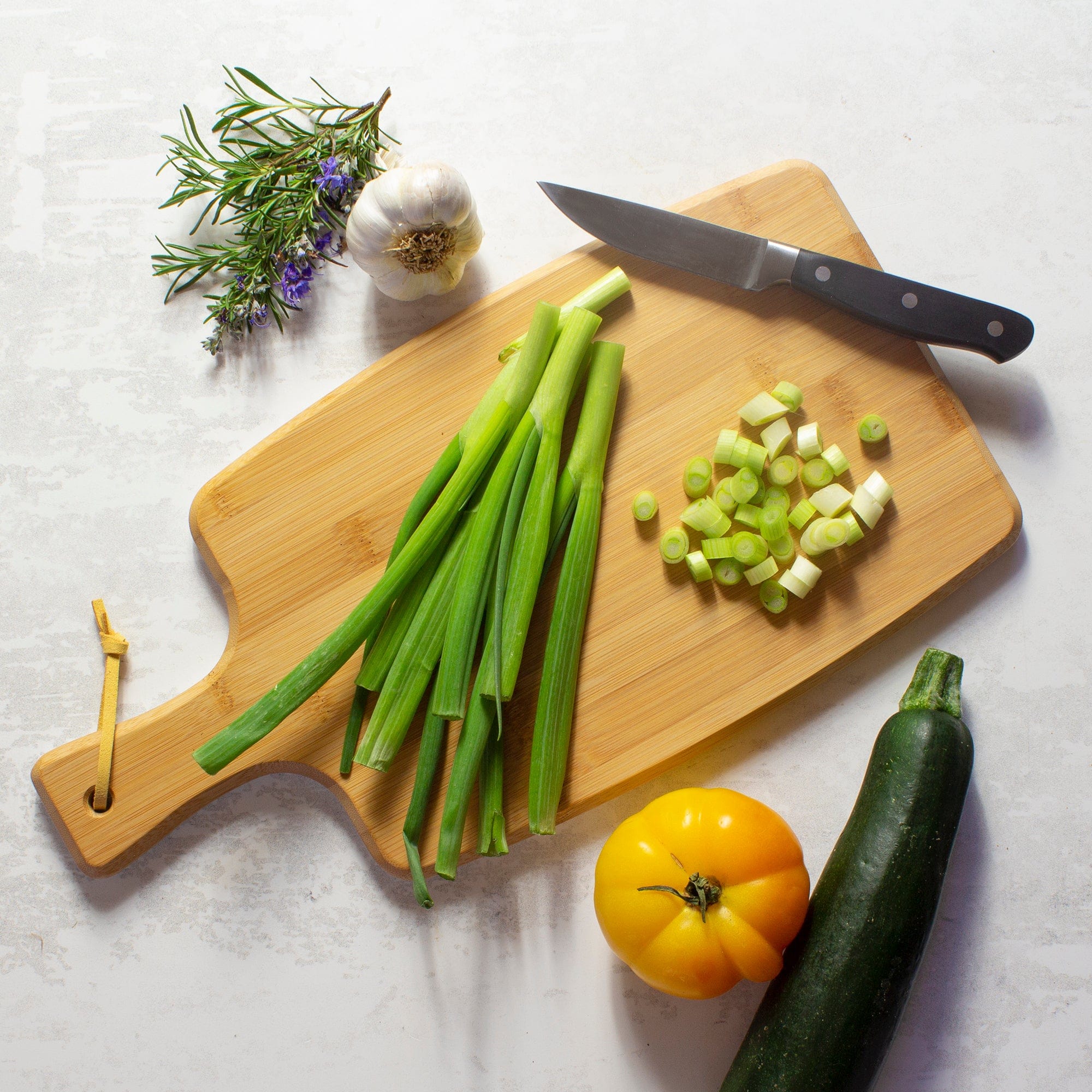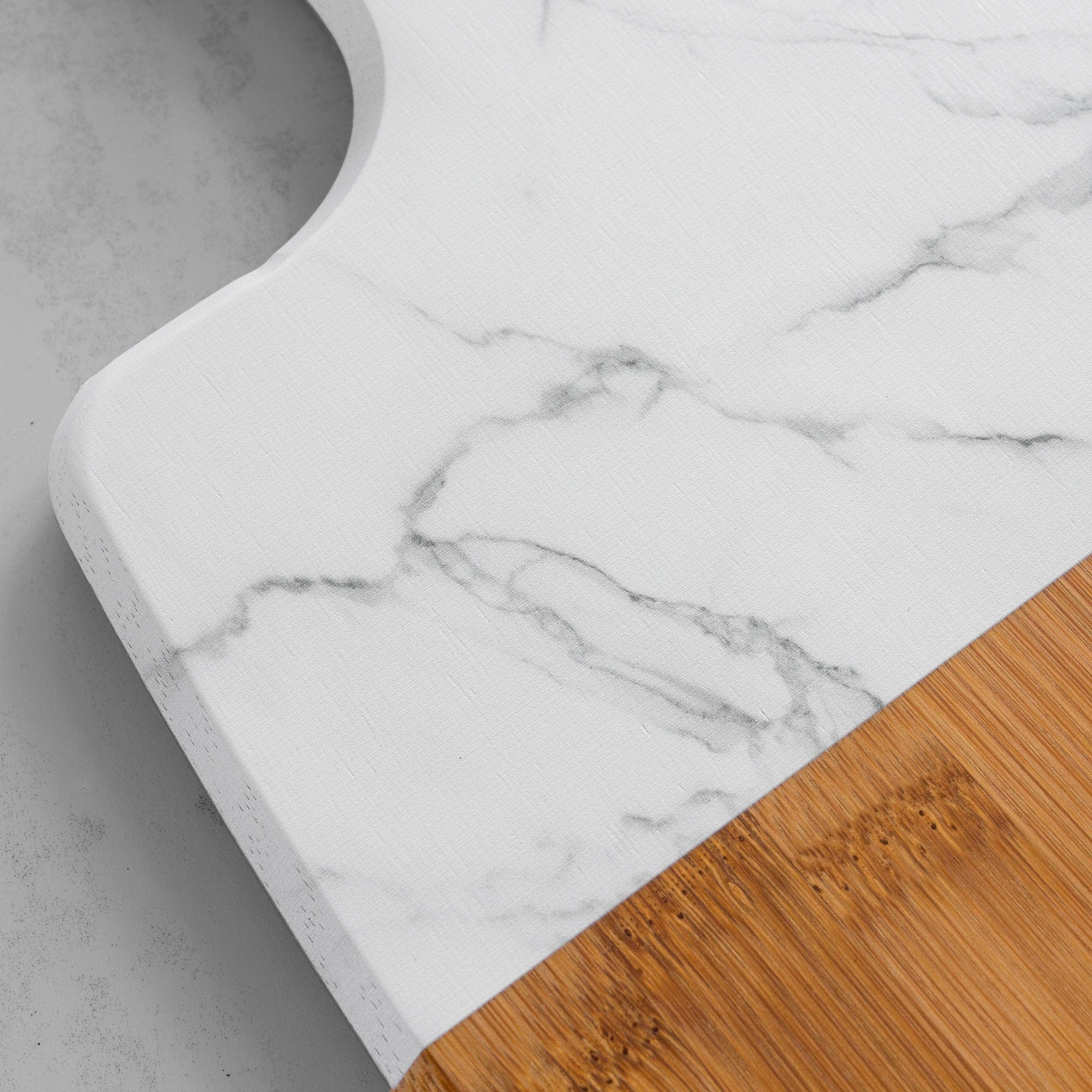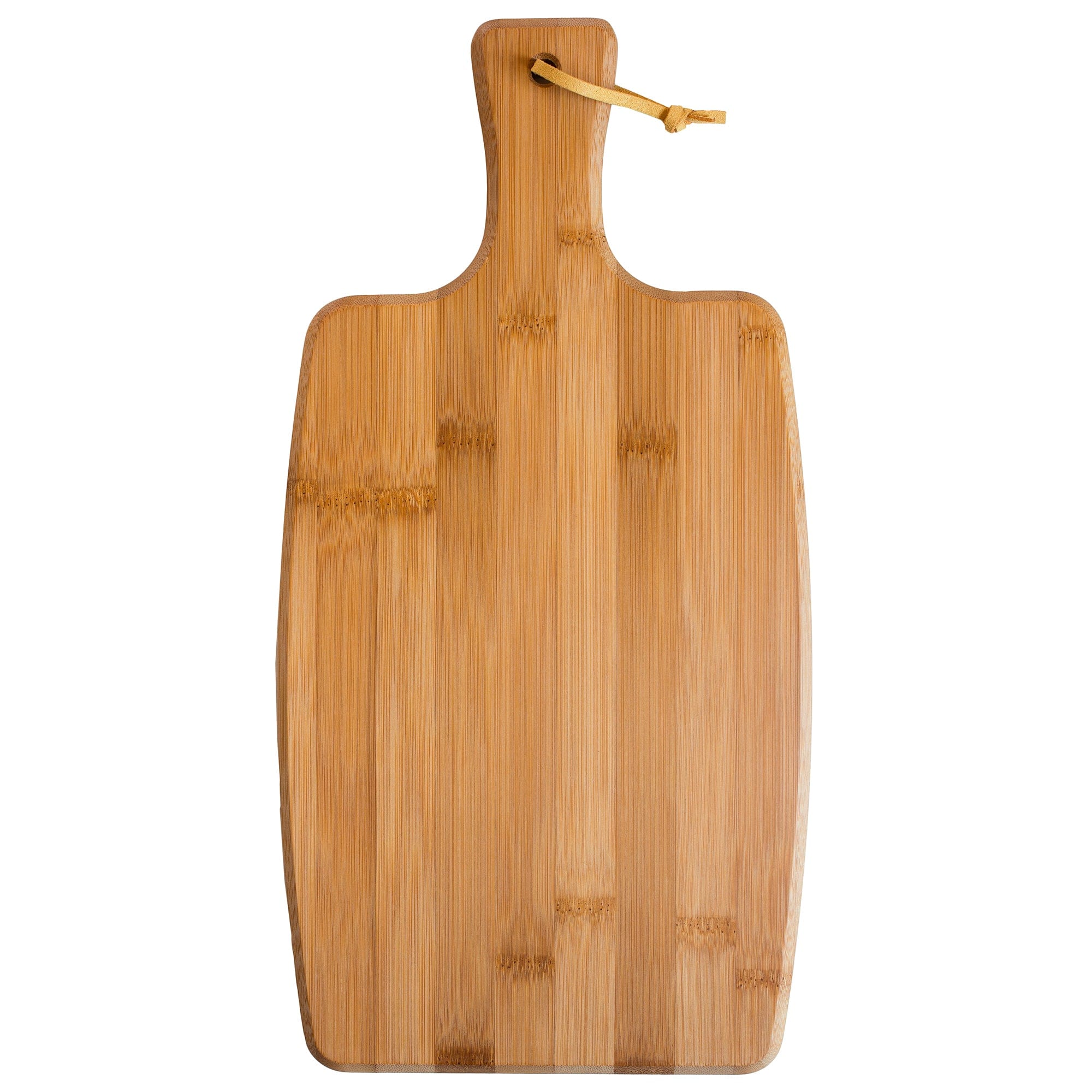 Totally Bamboo
UV Printed Faux Marble Paddle Board
Impress your guests by adding a touch of elegance to your next gathering with the Totally Bamboo UV Printed Faux Marble Serving Paddle! This practical serving board is masterfully crafted from high-quality bamboo with UV-printed faux marble for a modern and sophisticated look.
Perfect for serving up the best charcuterie boards at any party; pile up your favorite cheeses, meats, crackers and other tasty ingredients for all your friends and family! Featuring a convenient and ergonomically-designed handle, this sturdy paddle allows you to comfortably bring any snacks with you wherever you want to go. Effortlessly cut and chop fruits, vegetables and other ingredients on the bamboo portion of the board to make meal prep a breeze. Elevate any space in your household by hanging as wall art, thanks to the included hanging hole and tie.
Cleaning is simple; hand wash with hot water and soap or wipe with a damp cloth; do not soak in water or wash in the dishwasher. Board measures 15-1/2" x 7-7/8" x 5/8".