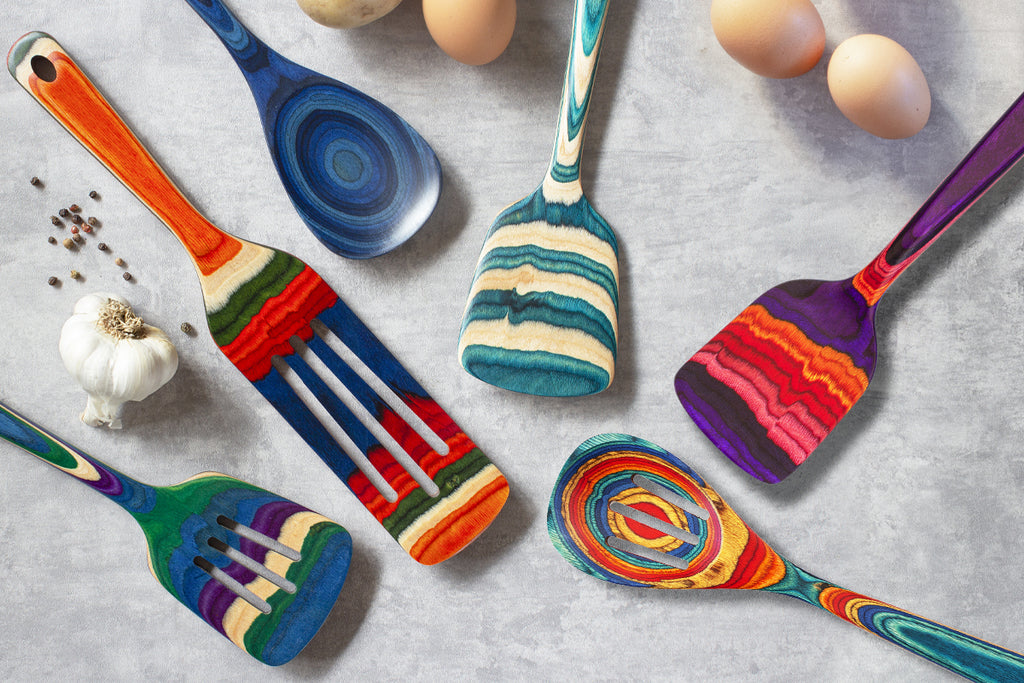 Baltique

®

Colored Layered Birch Utensils
Bring a splash of color to your kitchen and dining experiences with Baltique® colored birch utensils. Each utensil is made of finely crafted birch wood, assembled in durable layers. These strong utensils are safe to use on nonstick pots and pans.
Our collection of Baltique® utensils includes extravagantly colored spatulas, mixing spoons, spreading knives, and measuring spoons. Their birch materials are strong and elegant. A collection of these beautiful and natural utensils also makes wonderful statement pieces at any cooking and eating event.