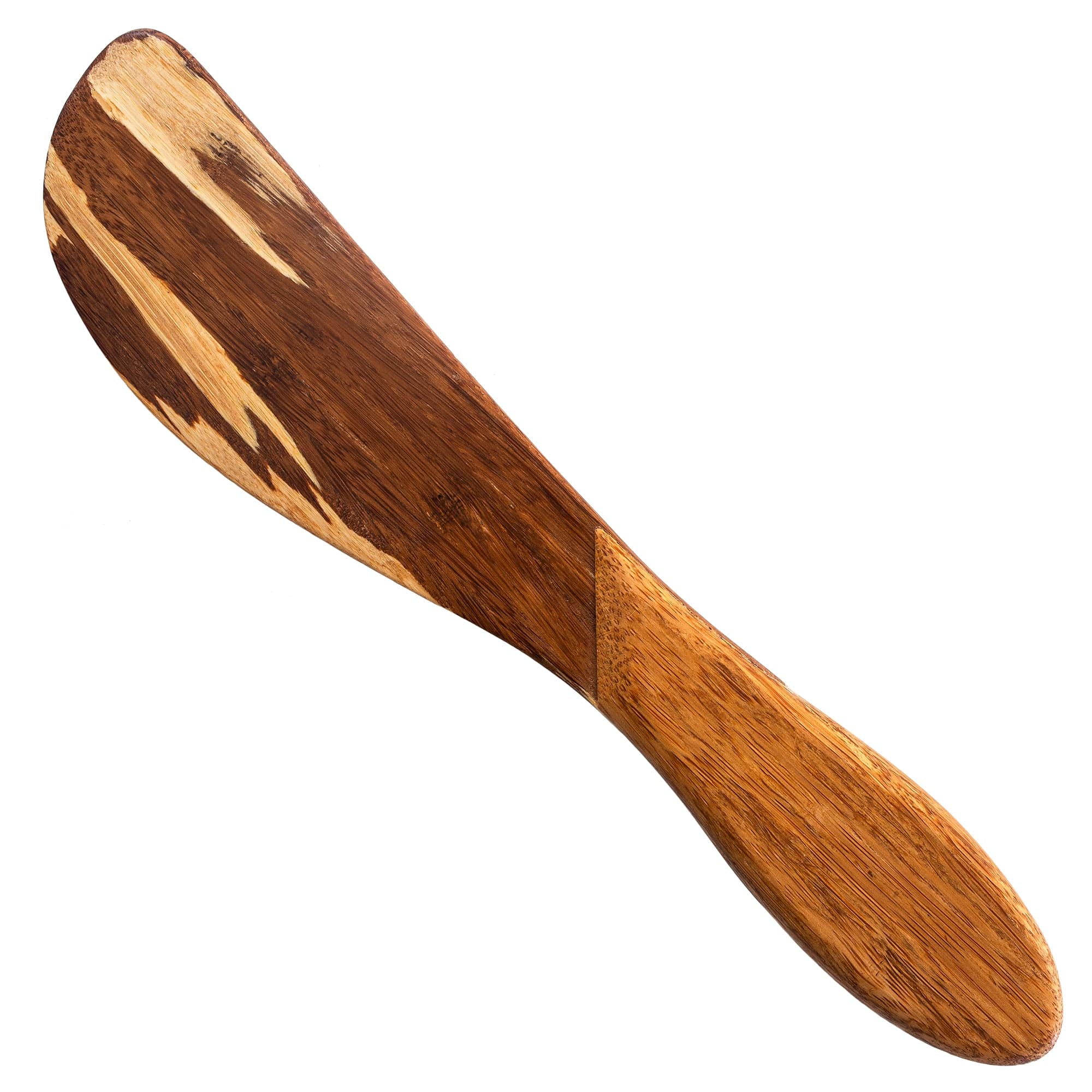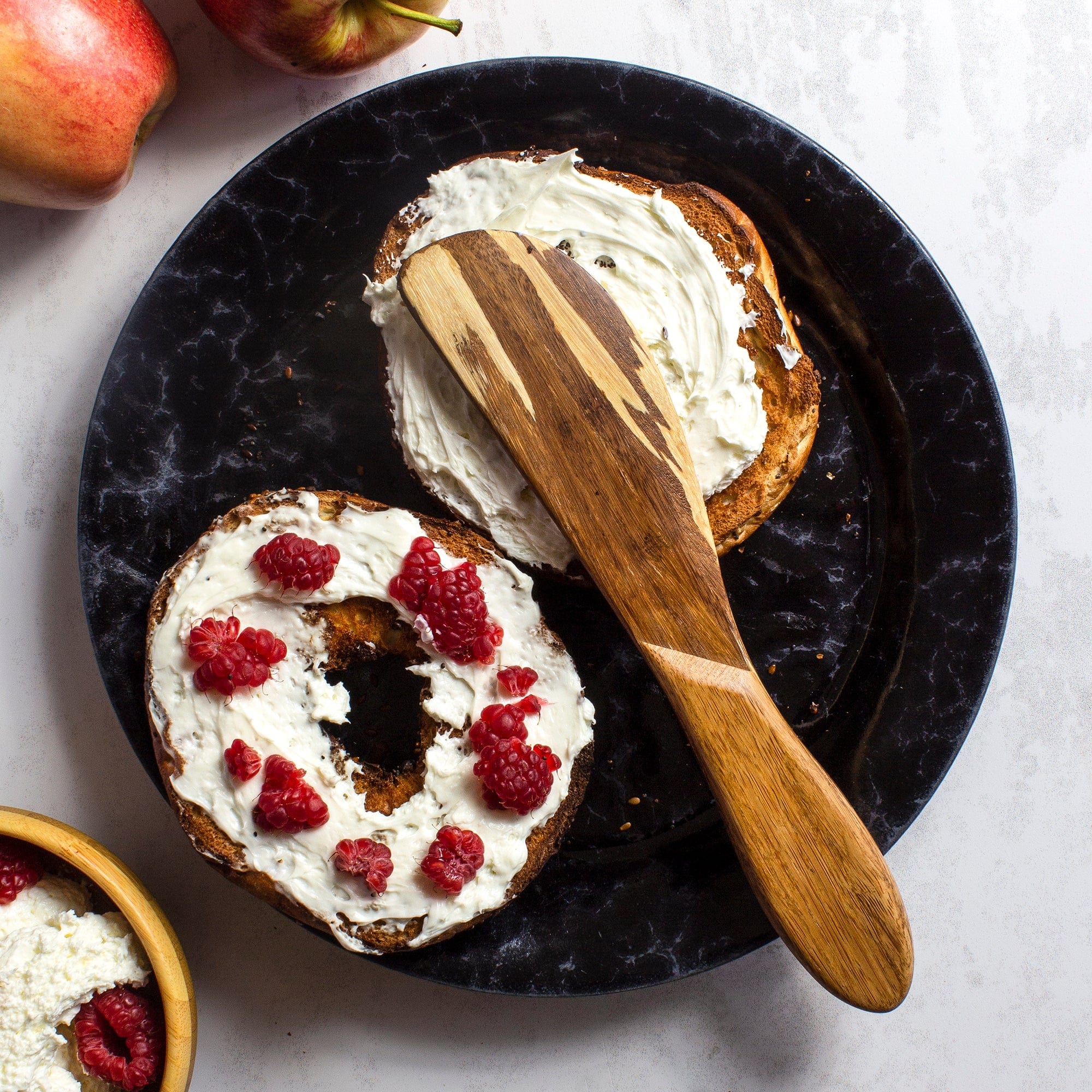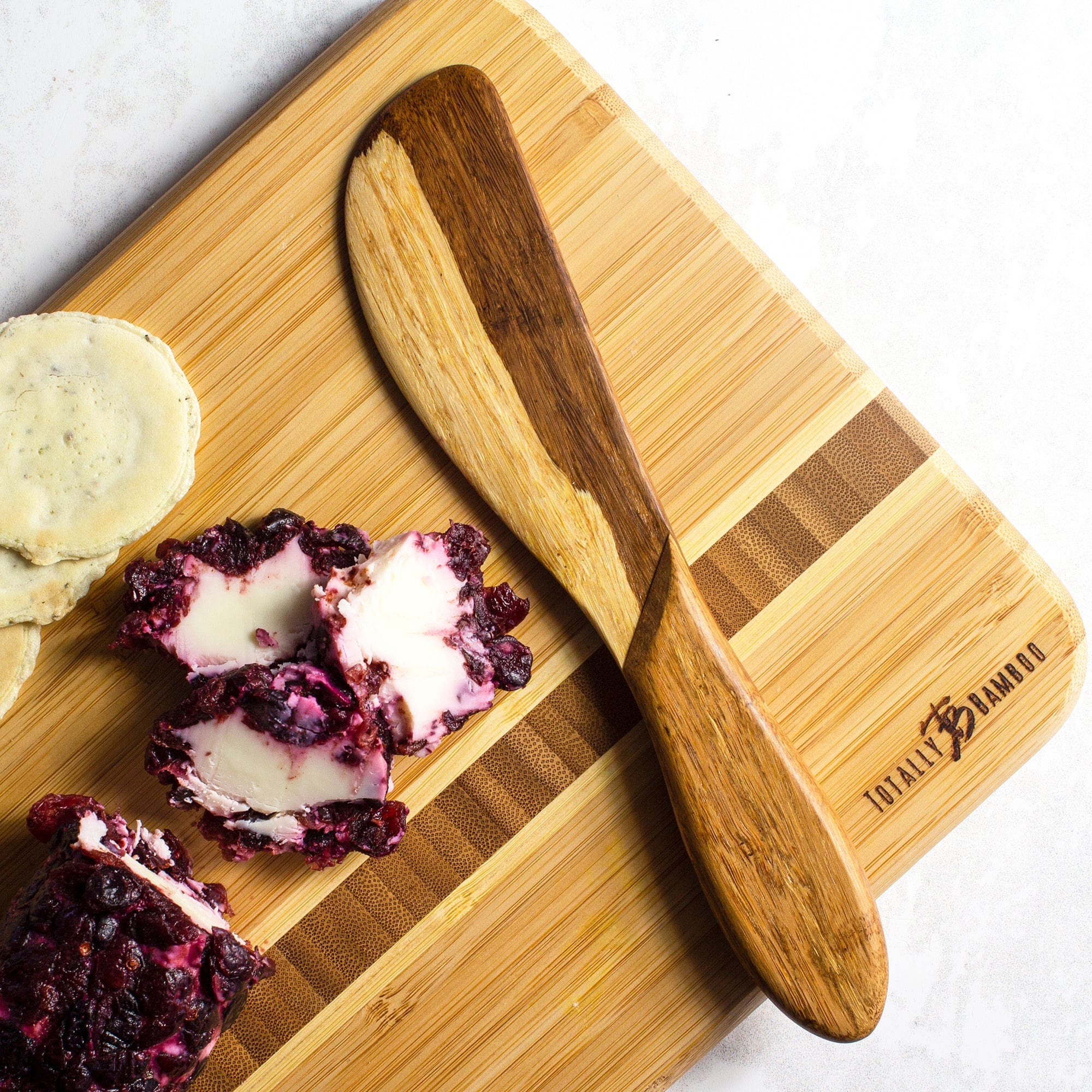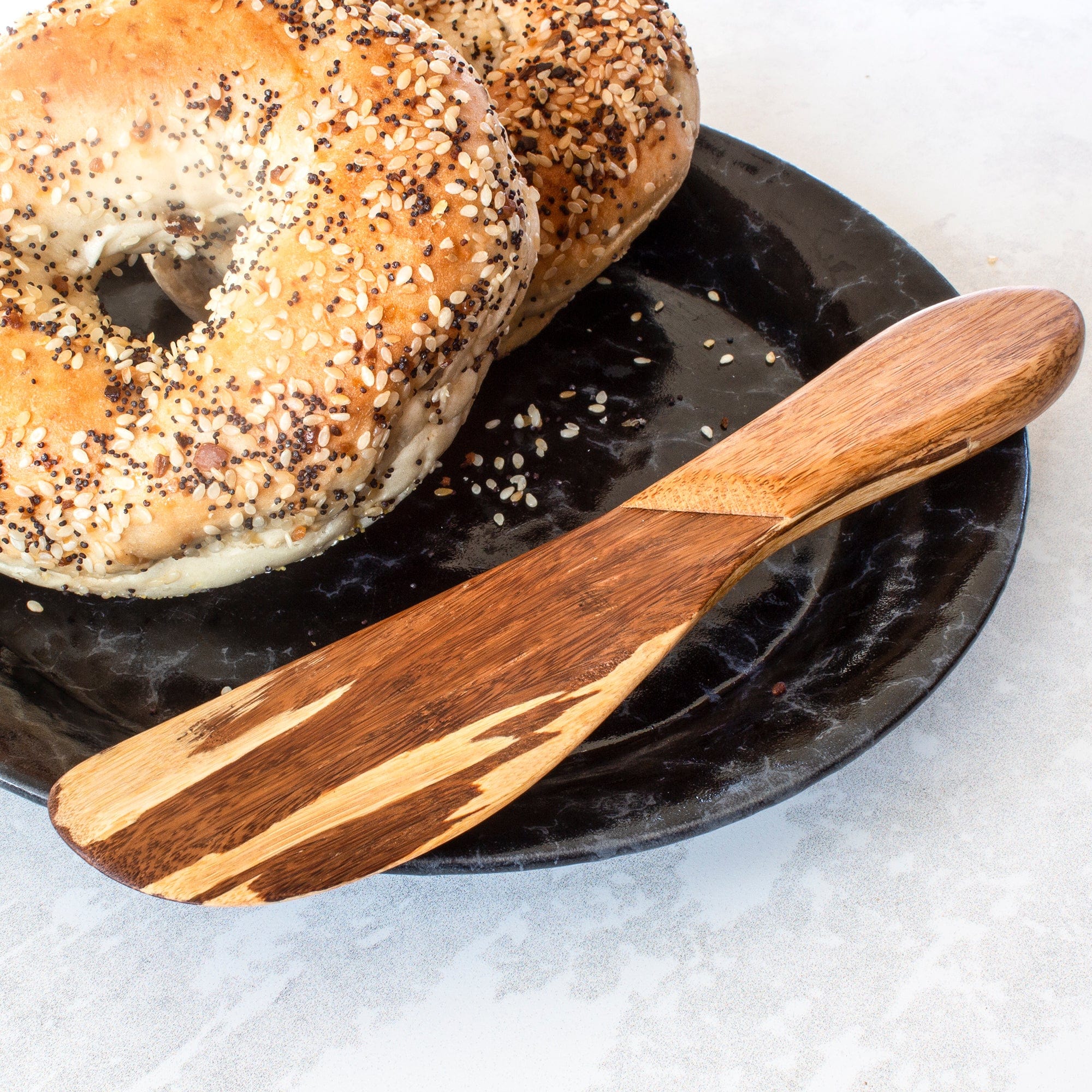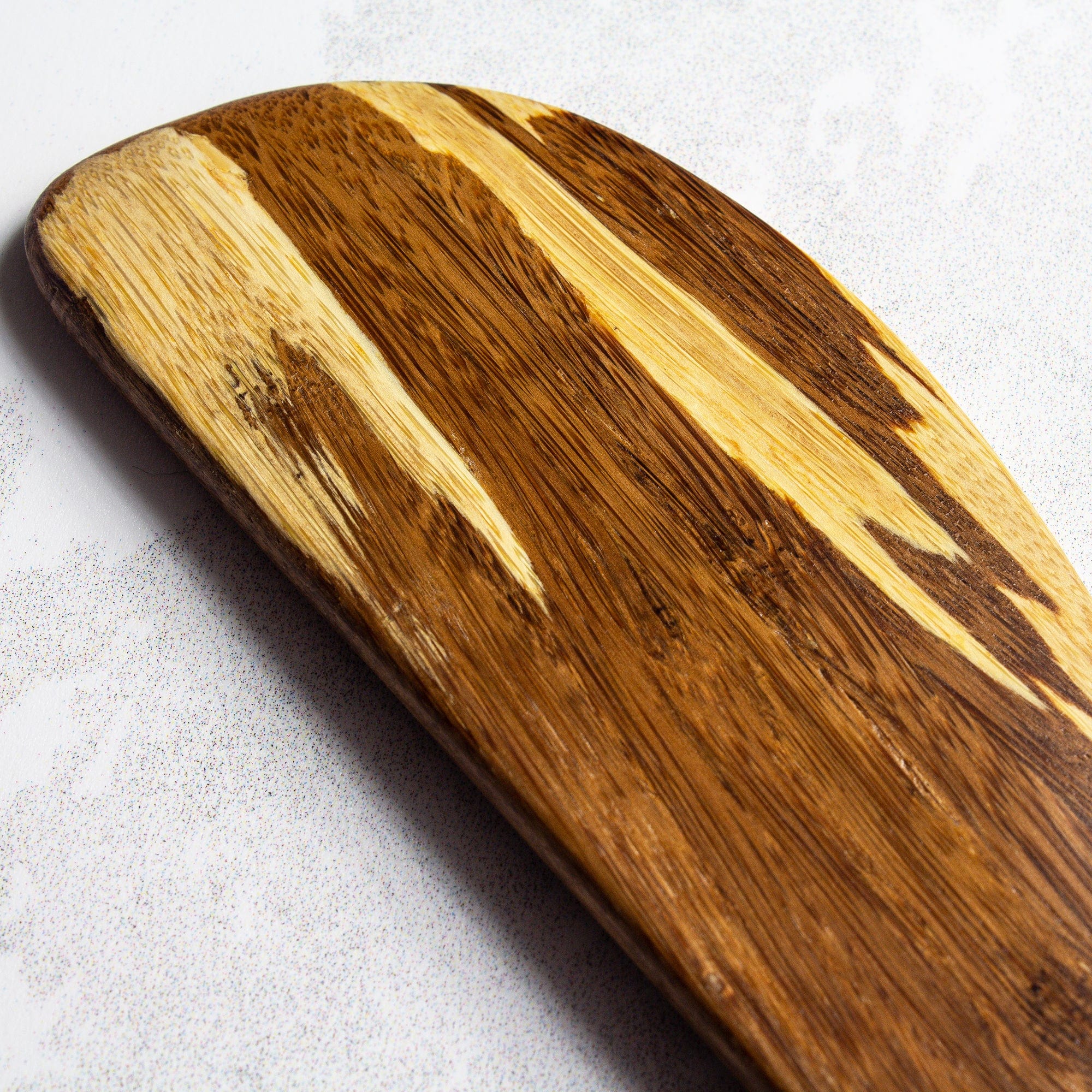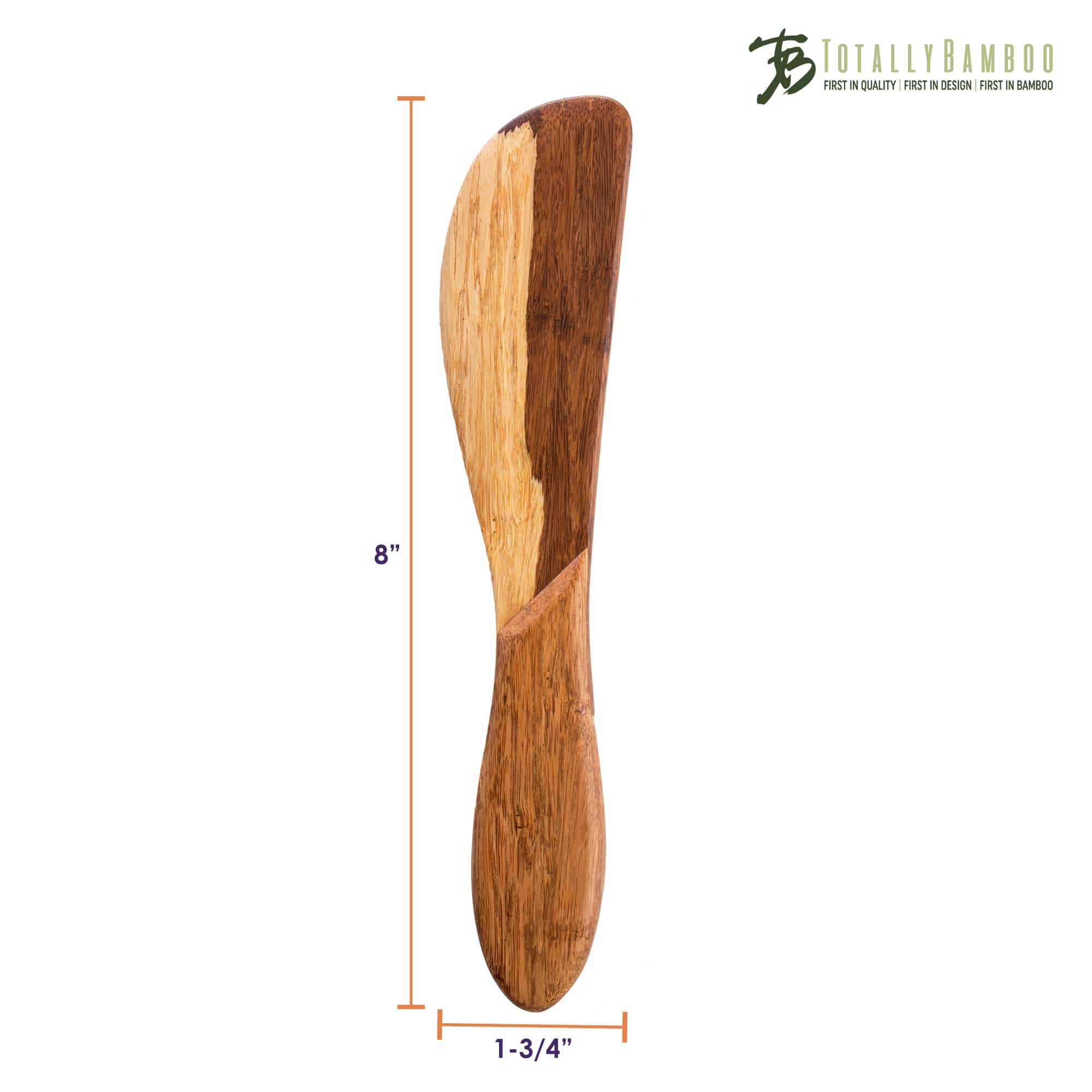 Totally Bamboo
Two-Tone Bamboo Spreader
The Totally Bamboo Two-Tone Spreading Knife adds a perfect touch of natural beauty to any serving spread! This masterfully crafted spreader features a mix of crushed and caramelized bamboo for a unique and elegant look. The thick ergonomic handle ensures a comfortable grip, while the long and wide spreading head effortlessly scrapes the contents of butter containers, dip bowls and even peanut butter jars.
This exquisite spreader is the perfect accompaniment to any charcuterie board, allowing you to spread your favorite cheeses and jams onto crackers, rolls, and more with ease. It's also wonderful for gifting! Whether the person on your list loves entertaining or is a spread enthusiast, this Two-Tone Spreader will be a hit.
To clean, hand wash or wipe with a damp cloth; do not soak or wash in the dishwasher. The Two-Tone Spreader measures 8 inches long.