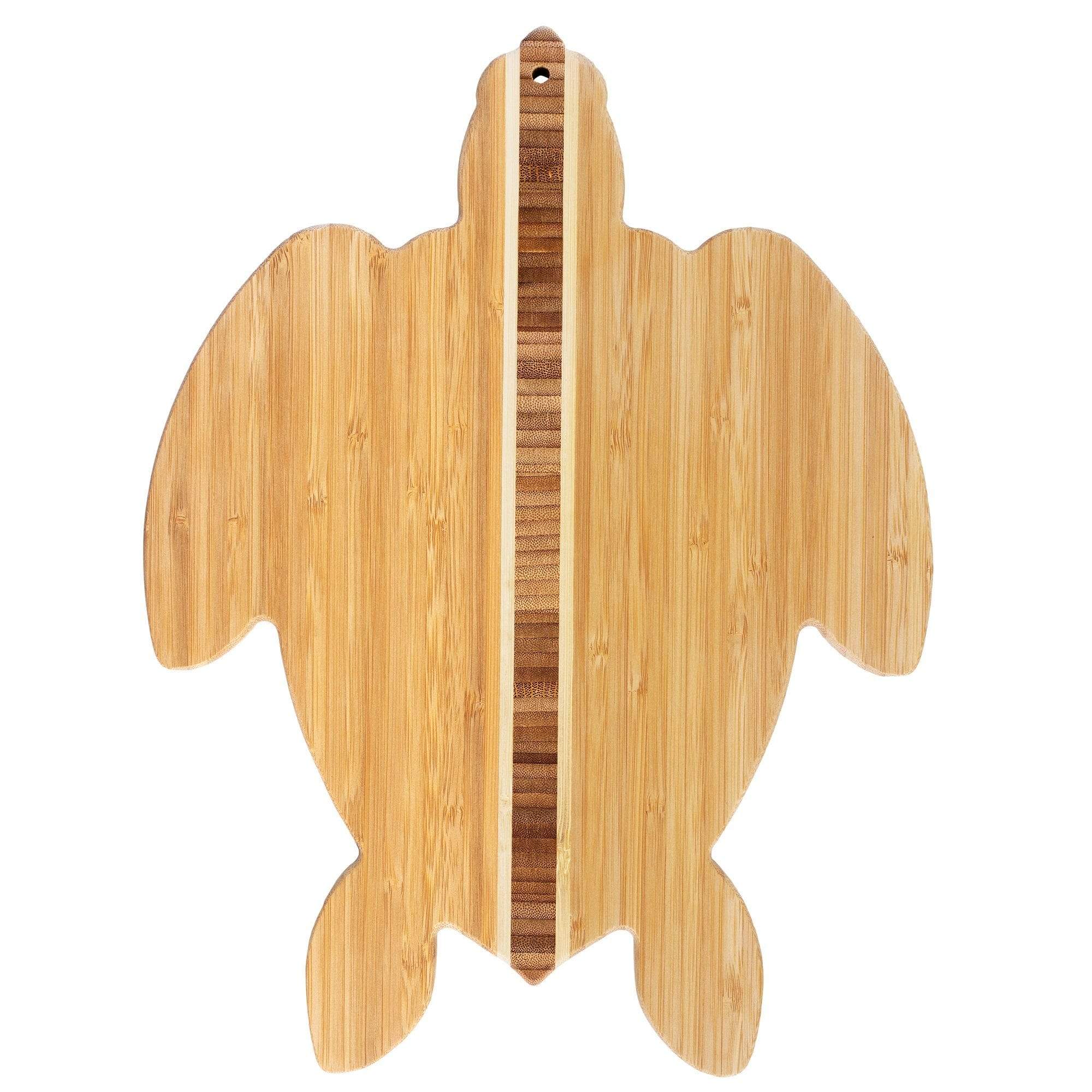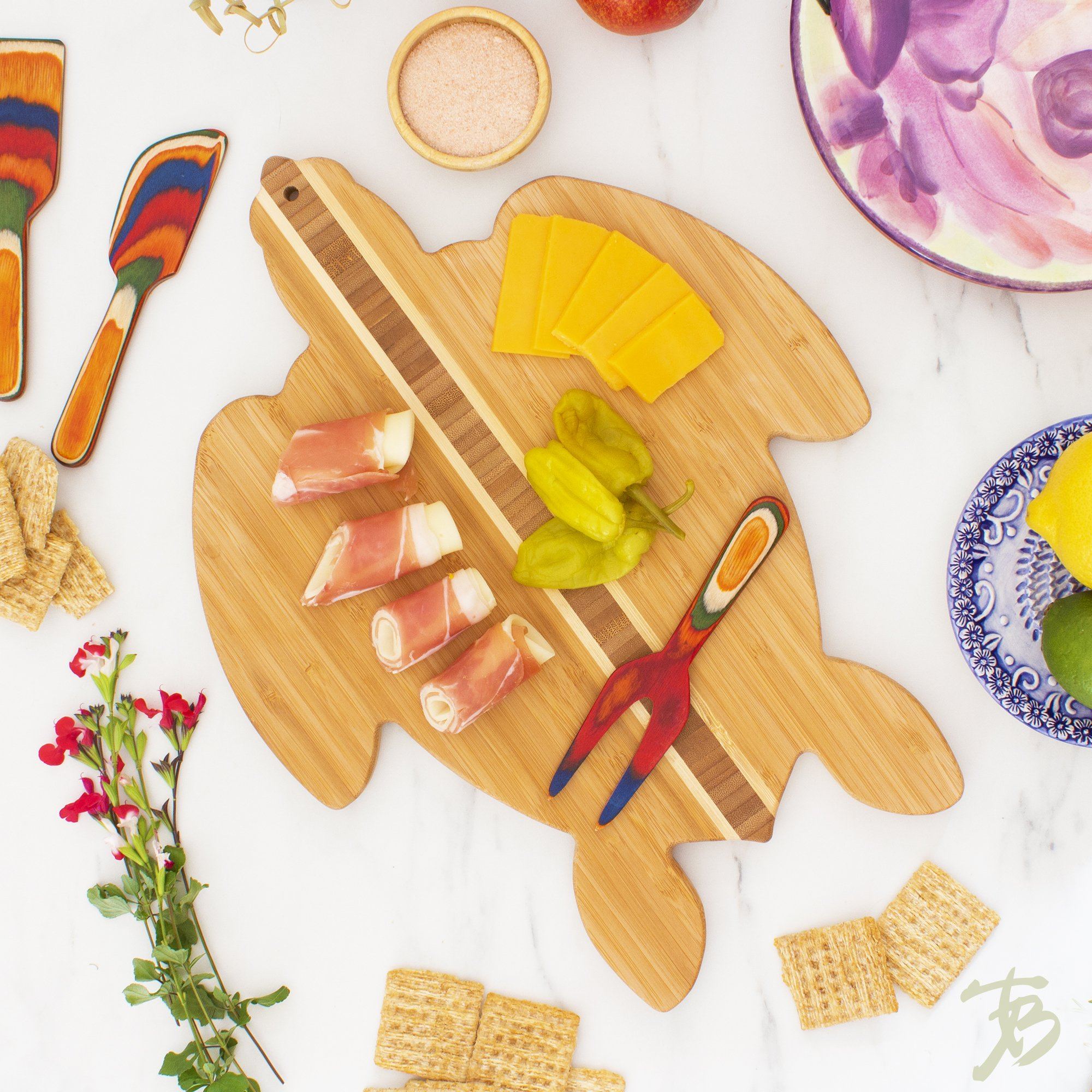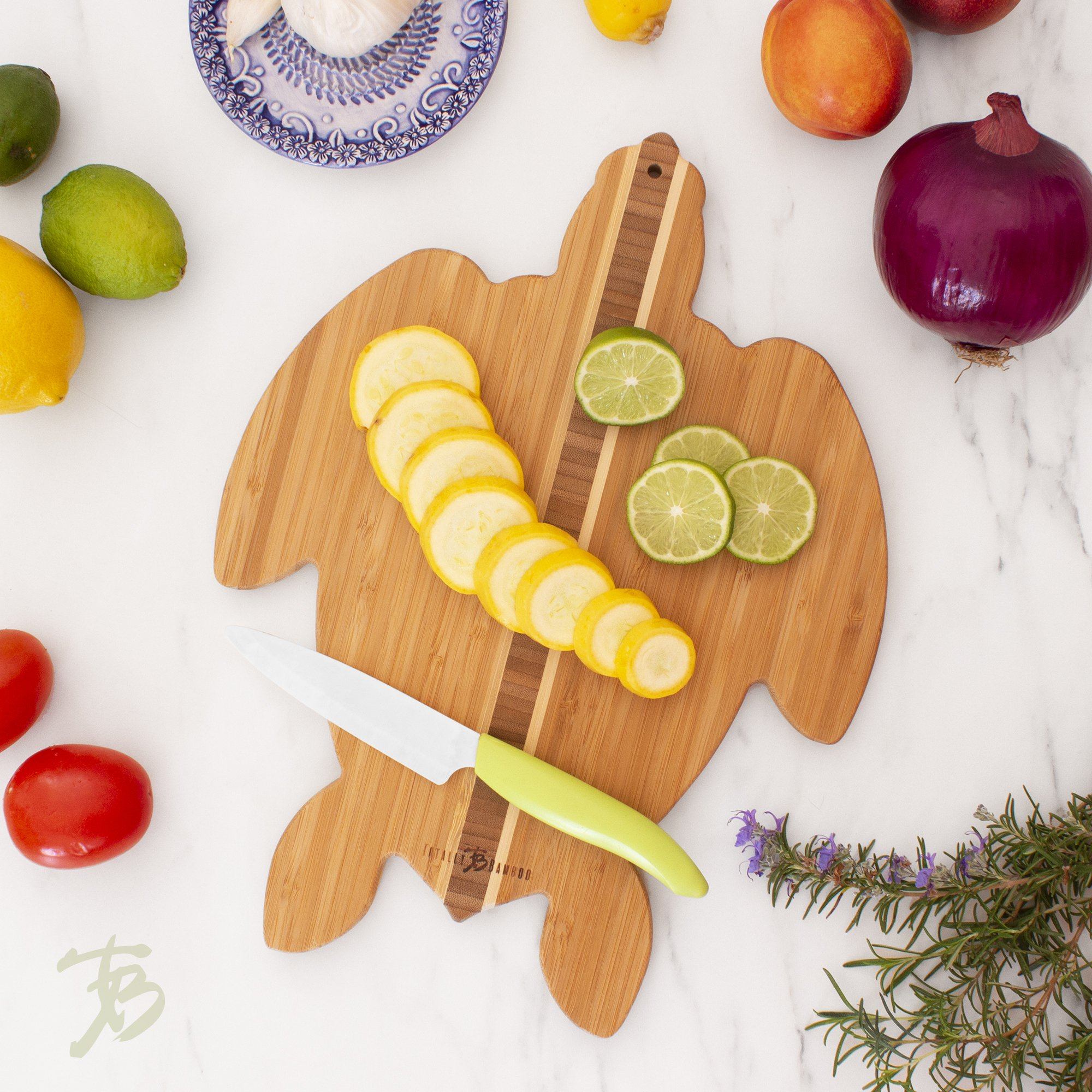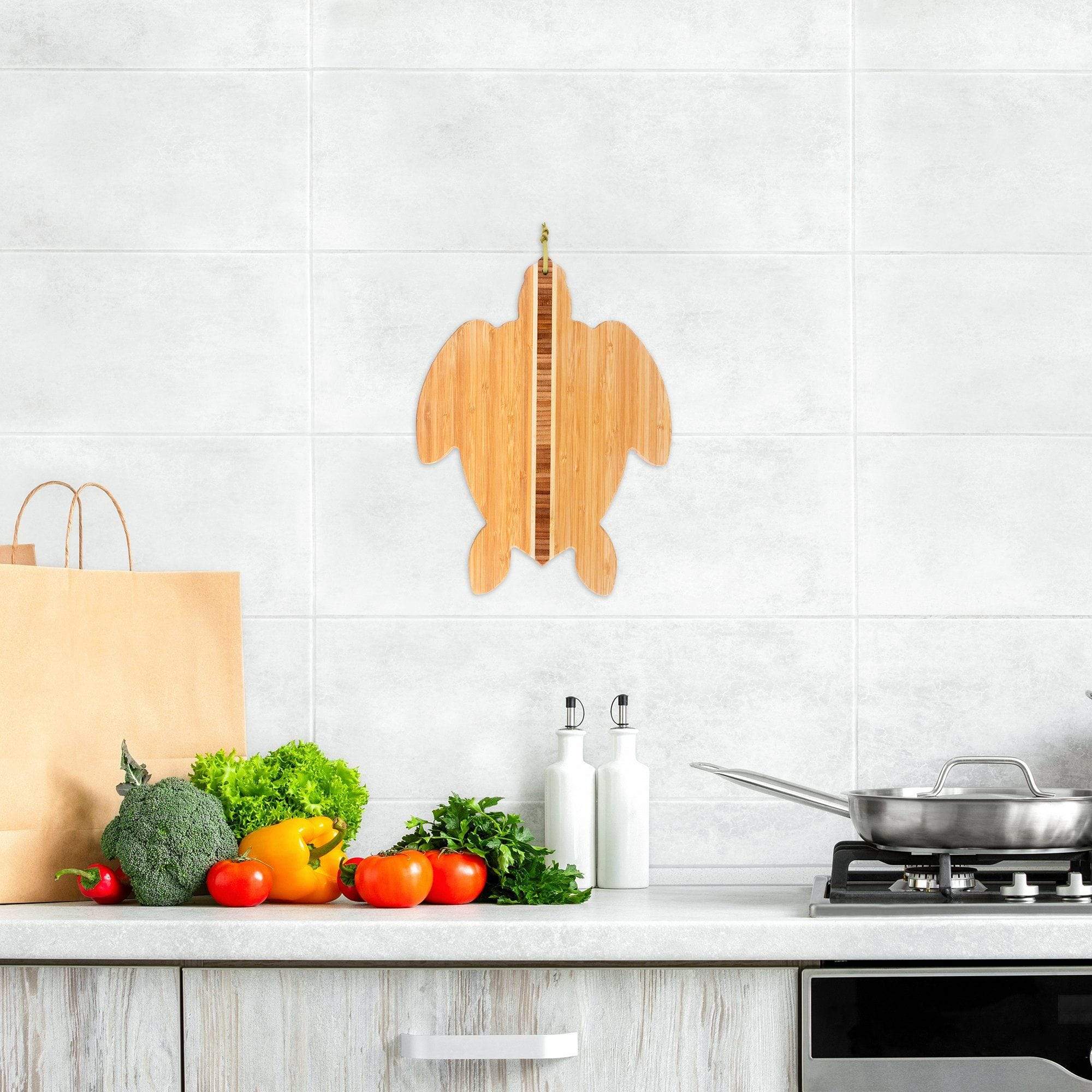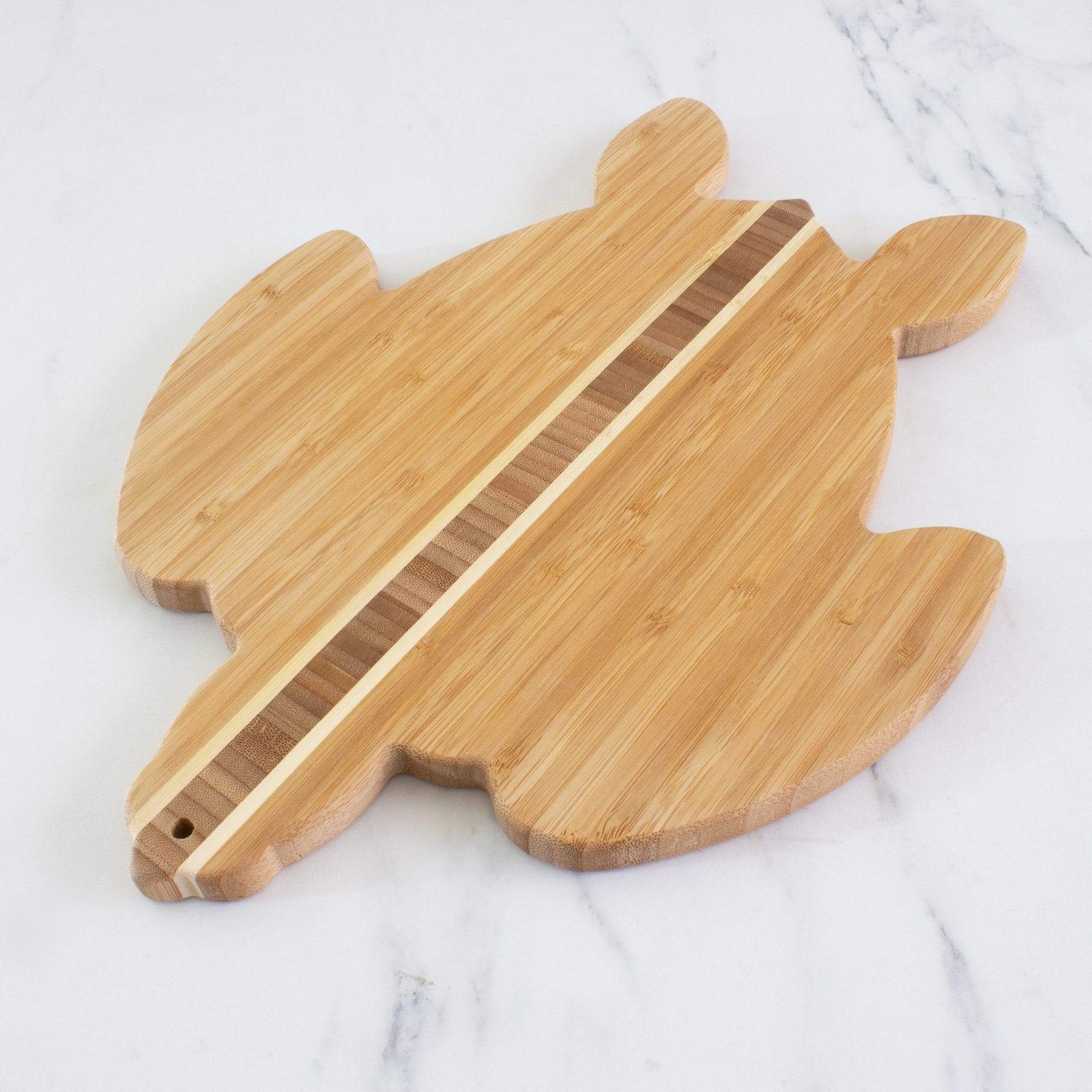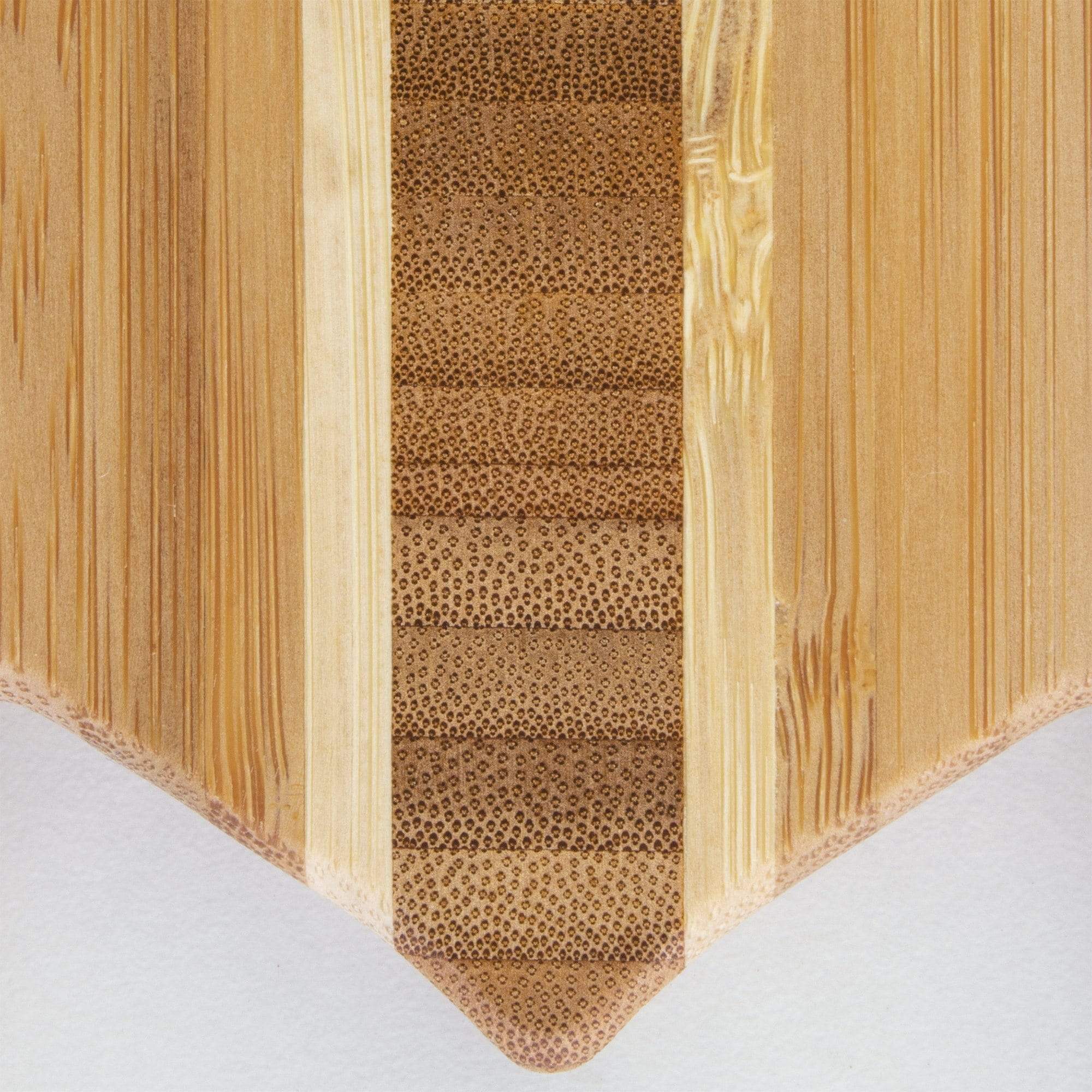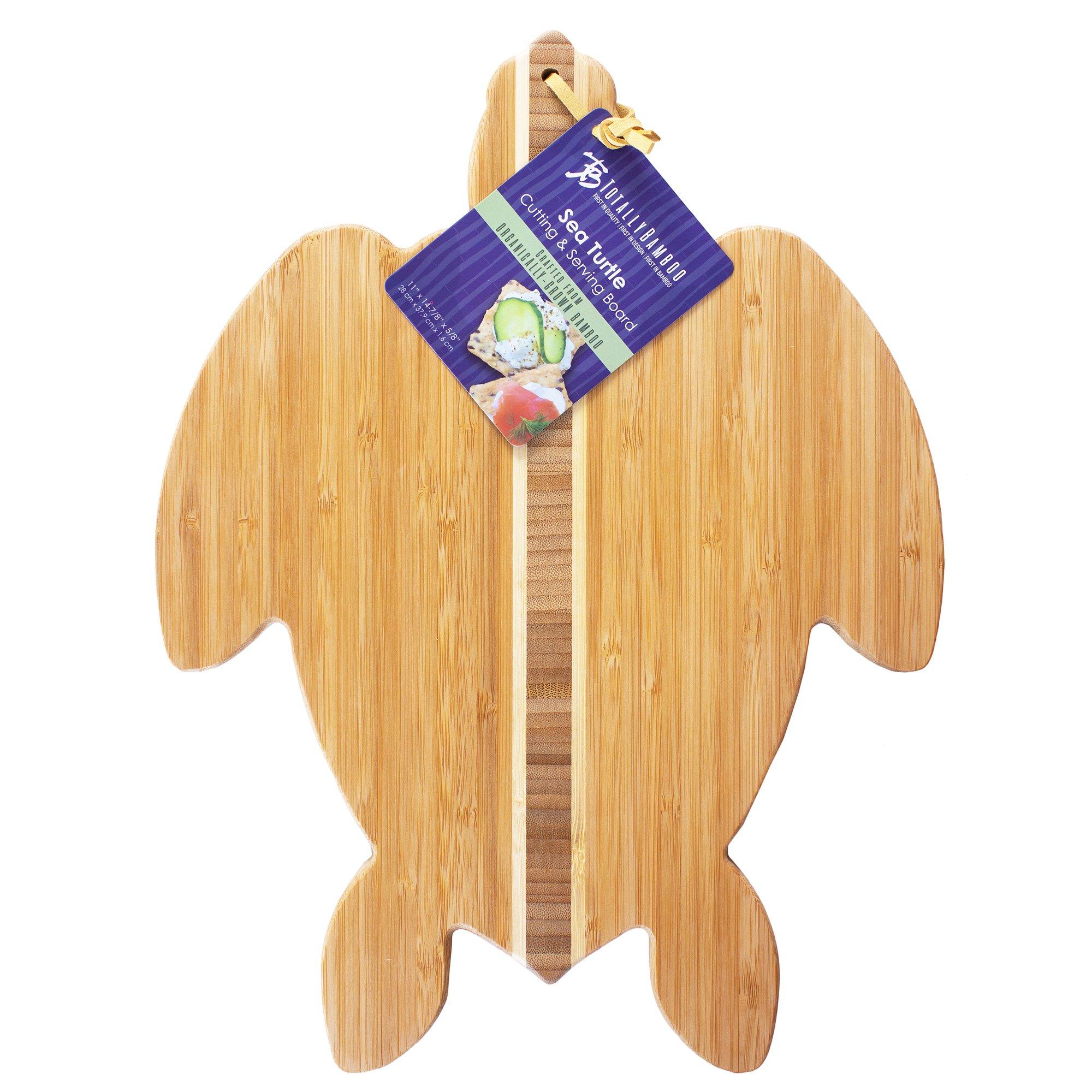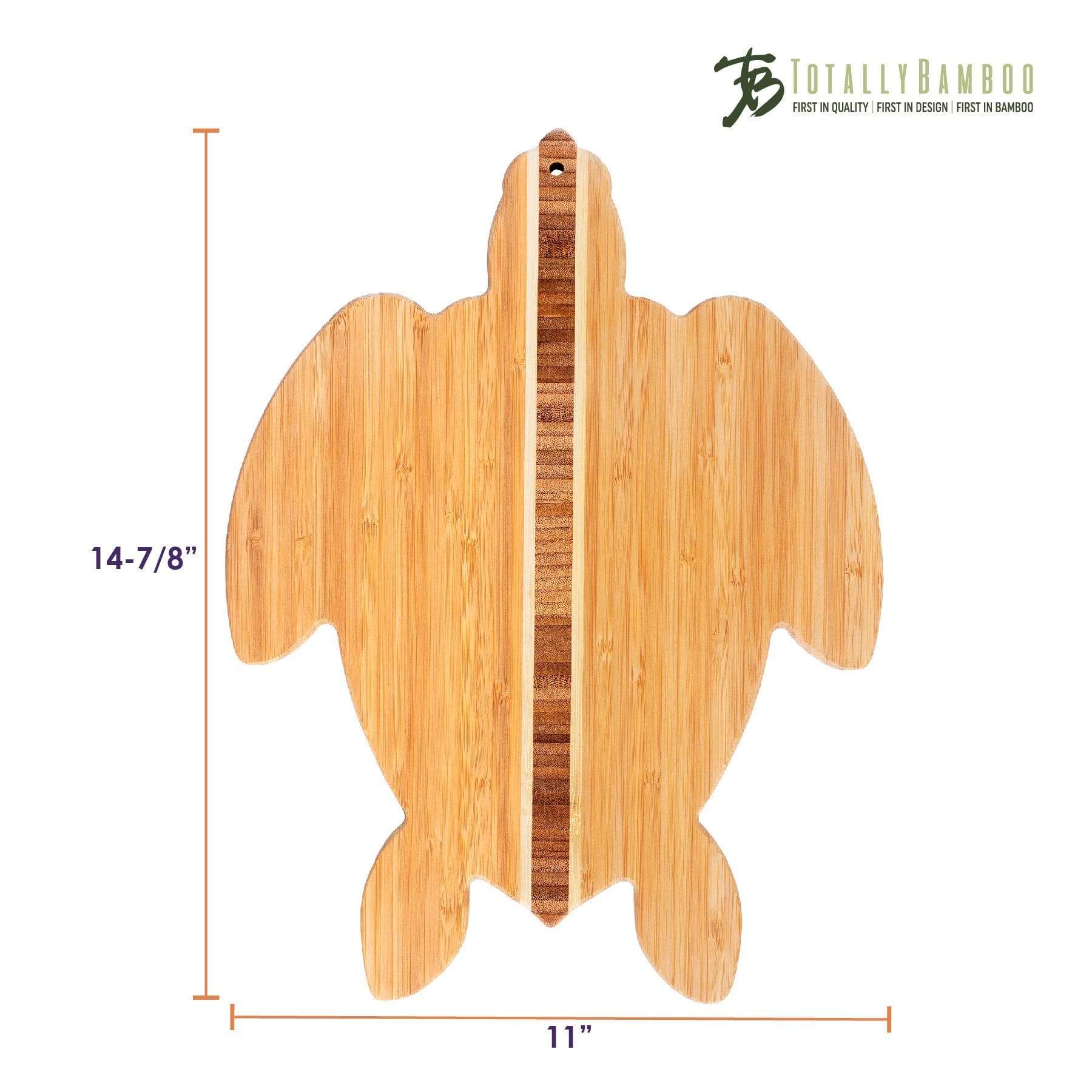 Totally Bamboo
Sea Turtle Shaped Serving and Cutting Board, 14-7/8" x 11"
FREE 2-DAY SHIPPING in Continental US
Bring cool island style home with Totally Bamboo Sea Turtle Shaped Bamboo Serving and Cutting Board. Crafted from organically-grown vertical-grain bamboo, the board is lightweight, durable and gentle on knives. This beautifully designed board blends multiple shades of bamboo with an eye-catching inlay down the center. When it's time for cleanup, the board quickly wipes clean; it should not be soaked or washed in the dishwasher. The included hanging hole makes it easy to hang for storage or display as wall art. The board measures 14-7/8 inches by 11 inches and is 5/8 of an inch thick. Whether used as a cutting board, serving at your next get-together or hanging on your kitchen wall, this sea turtle board is sure to go over swimmingly!