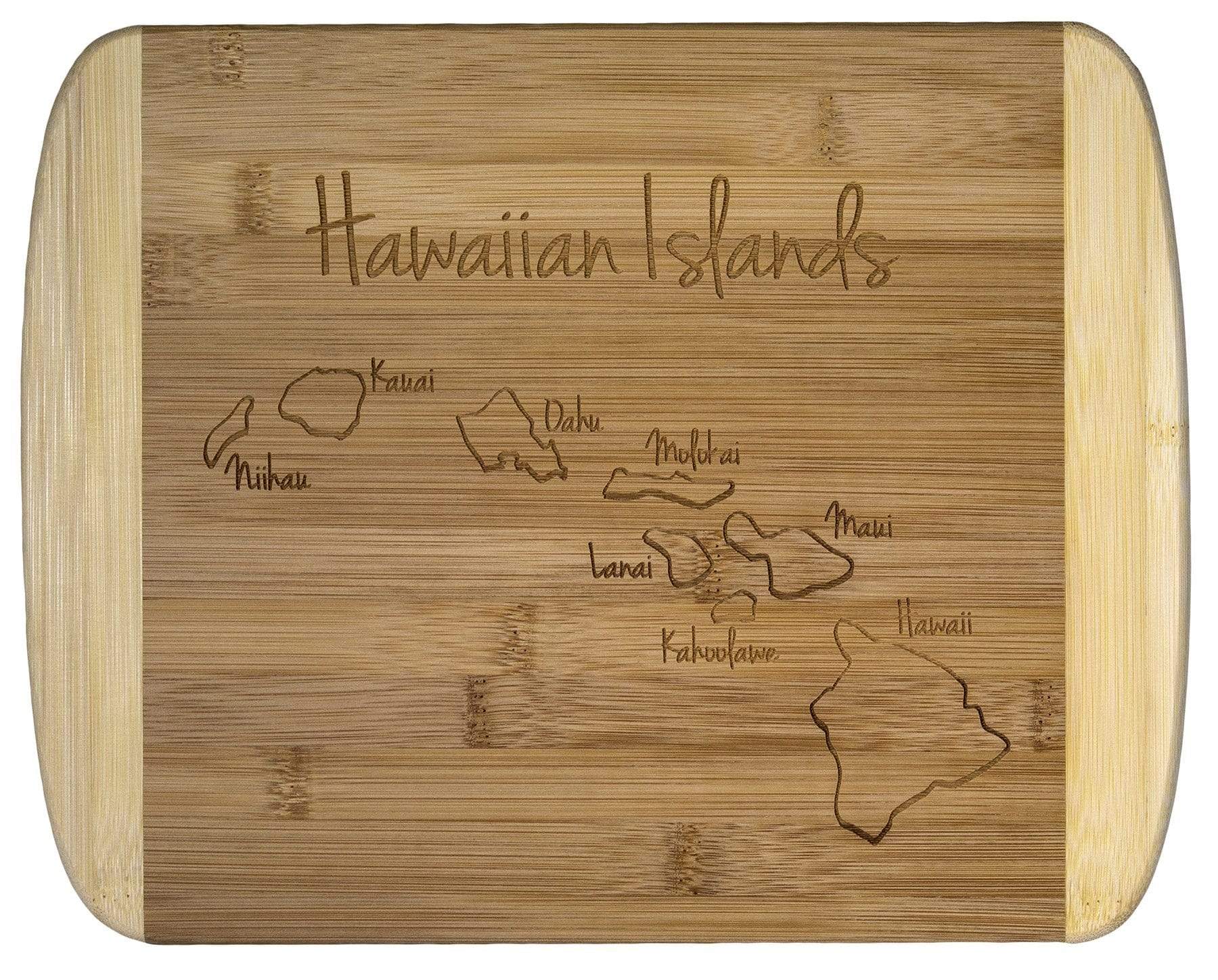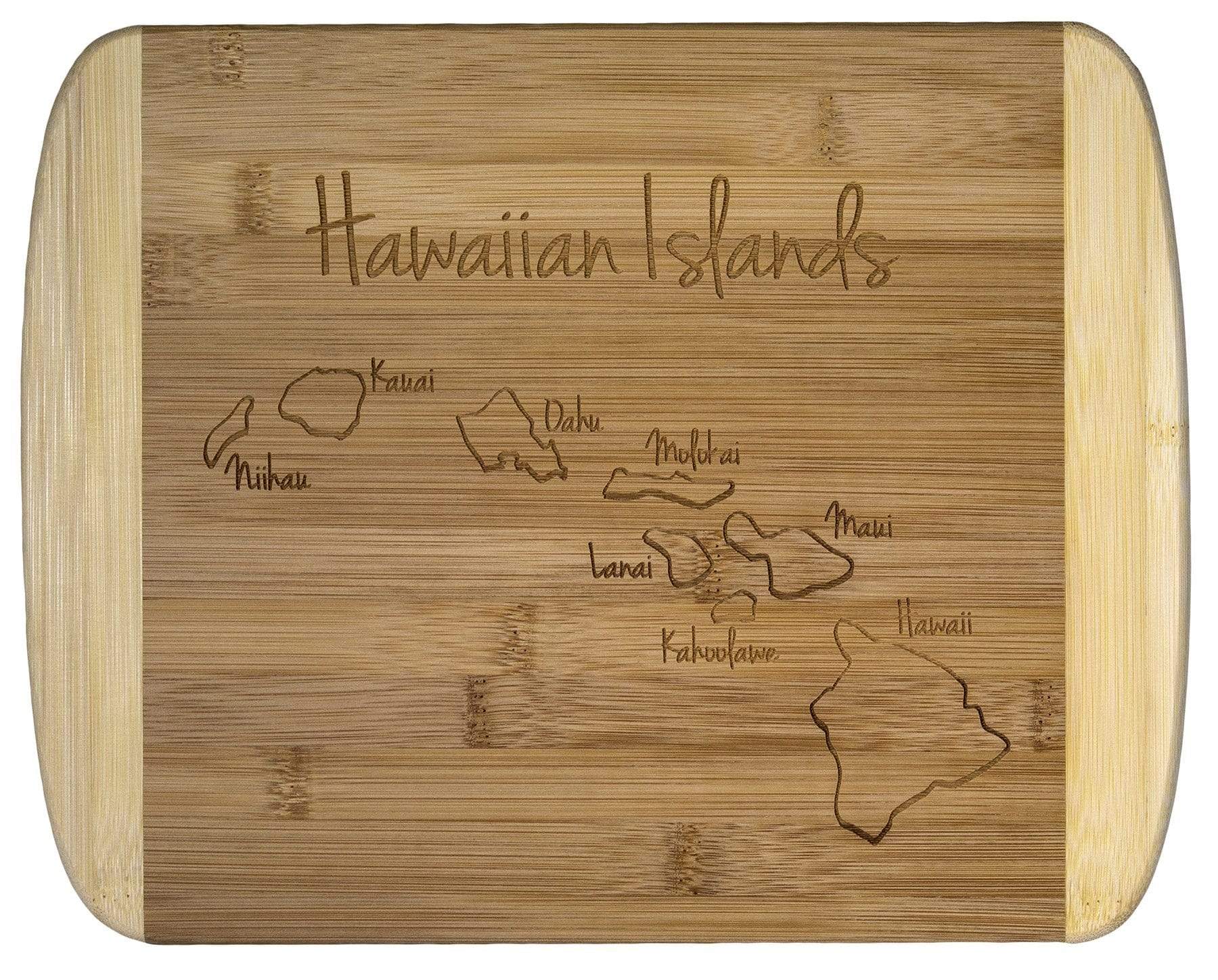 Totally Bamboo
11" 2-Tone Board "Hawaiian Islands"
Quality and affordability.  Our flat grain 2-Tone Cutting Boards are built to be your everyday, go-to boards. They're also priced to make you feel even better about choosing renewable bamboo. Laser engraved with a permanent Hawaiian Islands design.
Measures 11" x 8-3/4" x 1/5" thick.