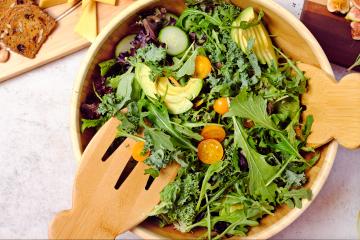 Salad Serving Essentials
These products are great for preparing and serving delicious, healthy salads to friends and family. Whether you prefer your salads loaded up with ranch dressing, cheese and bacon or with kale, spinach and just a dash of low-calorie dressing, these bamboo salad servers and bamboo salad bowls are the perfect options.
Showing items 1-18 of 18.