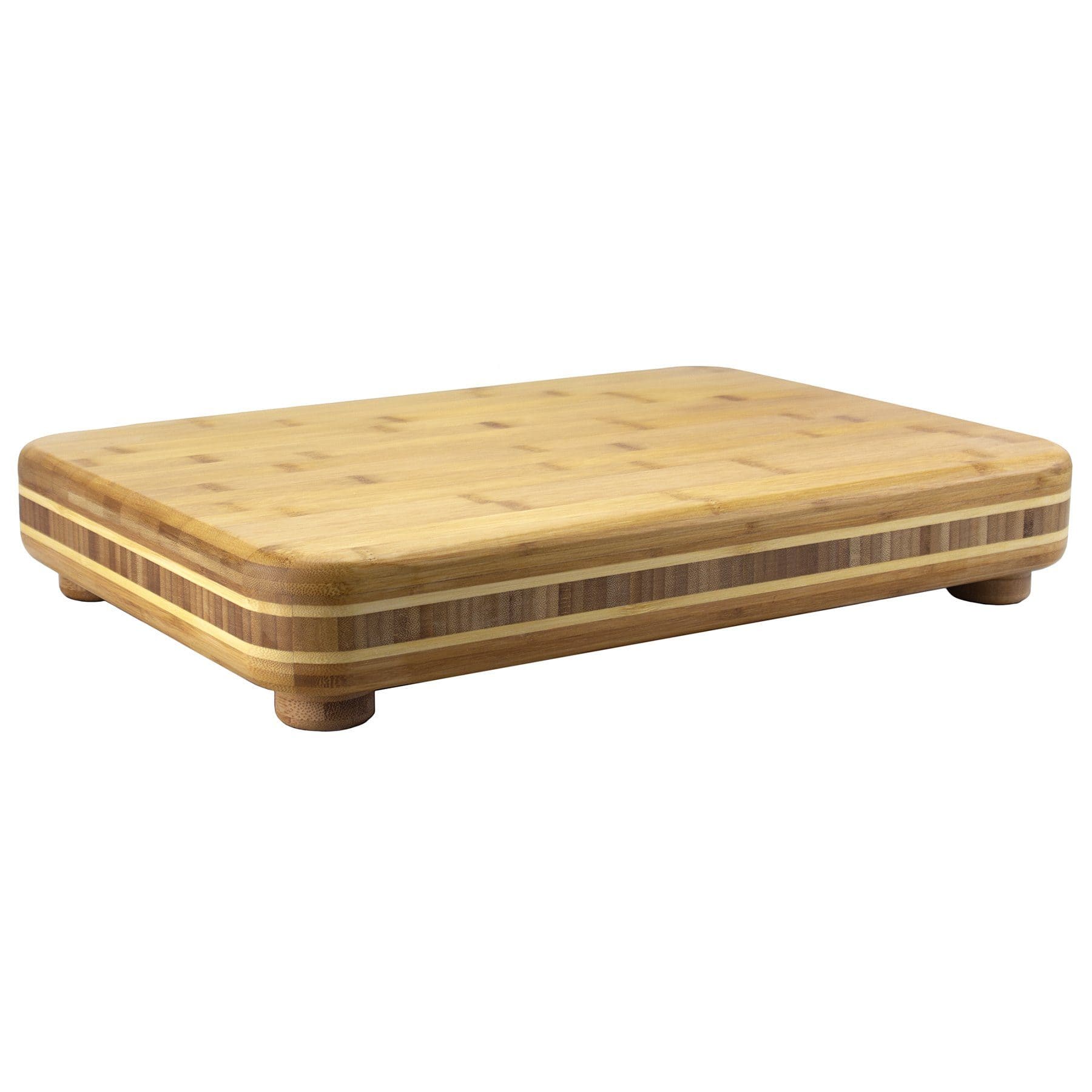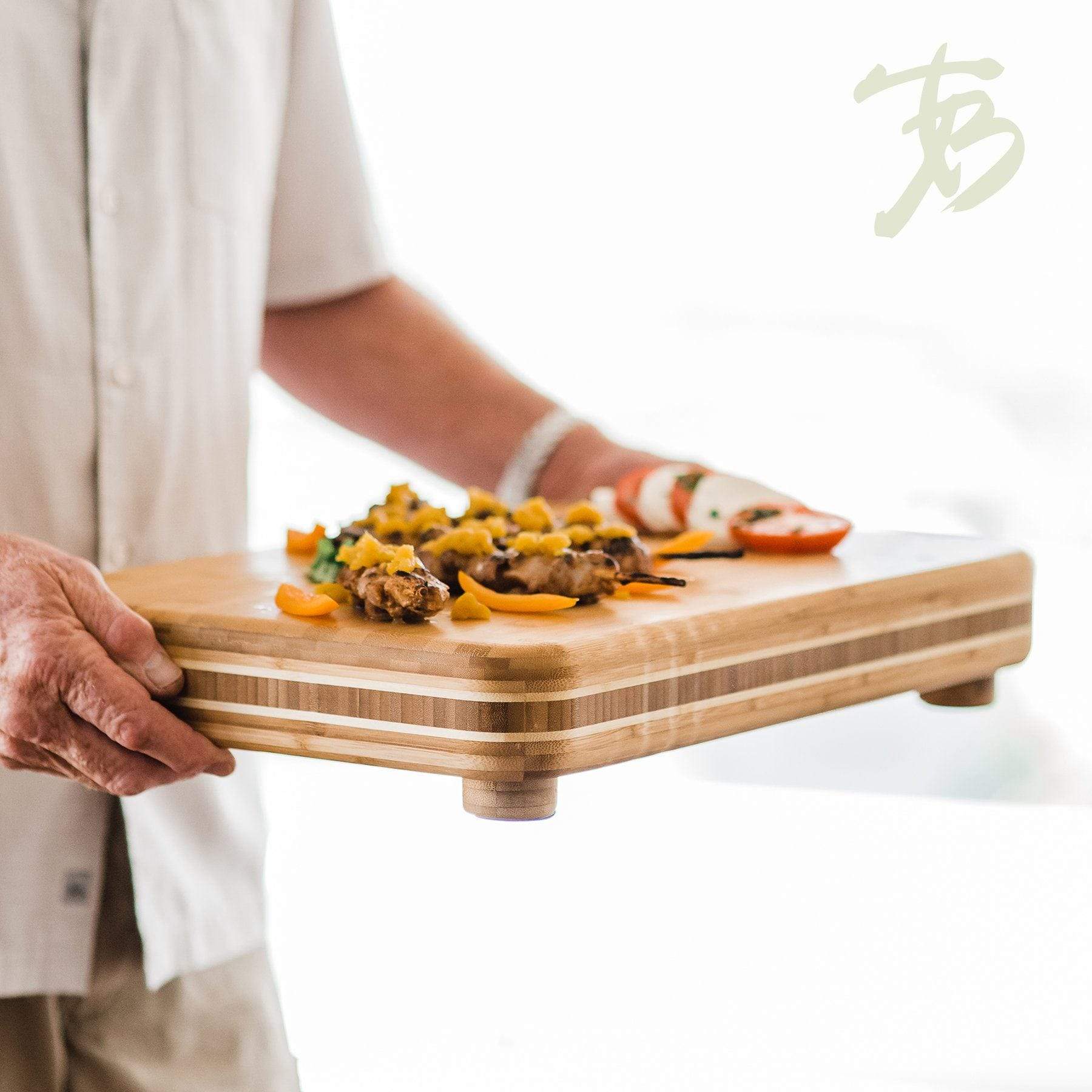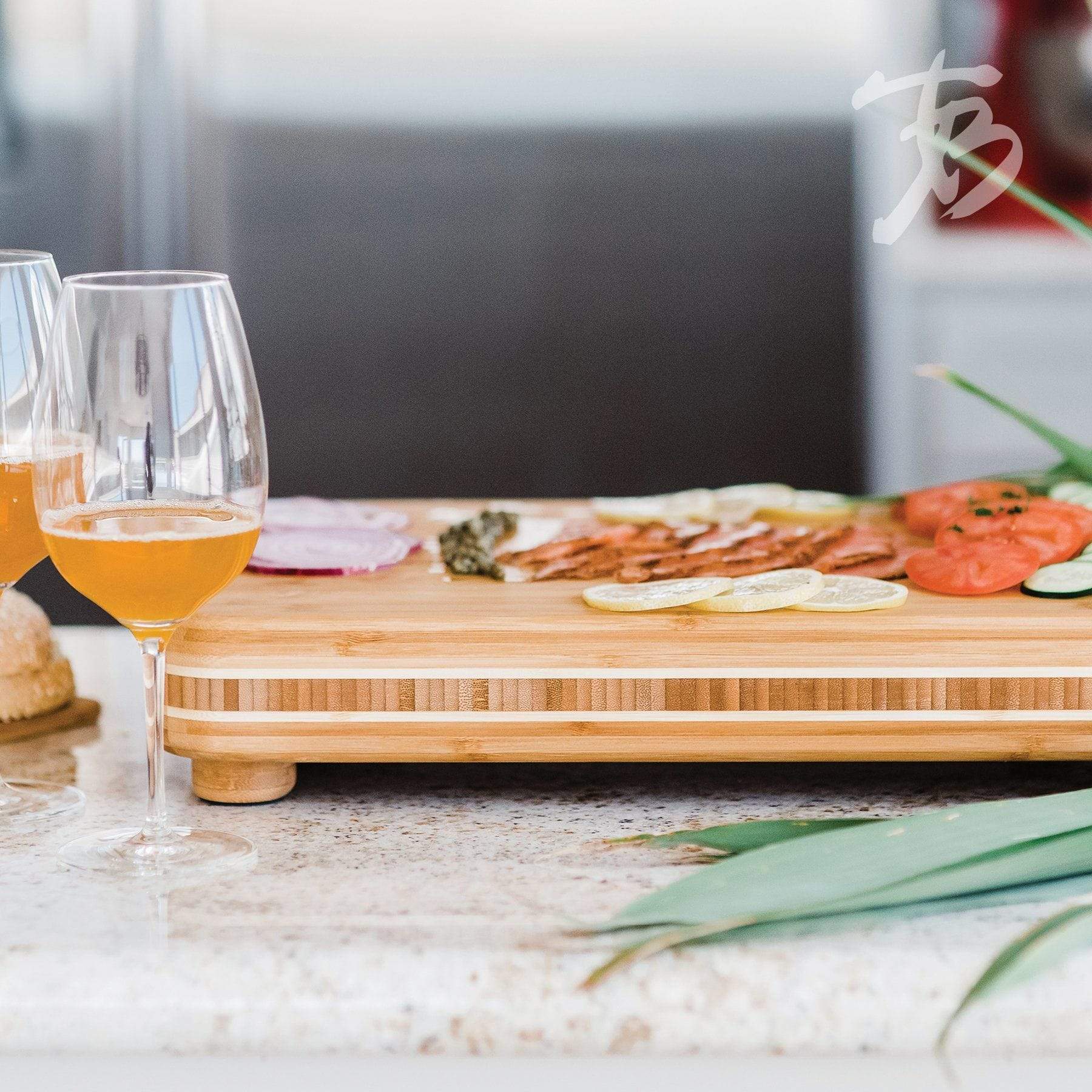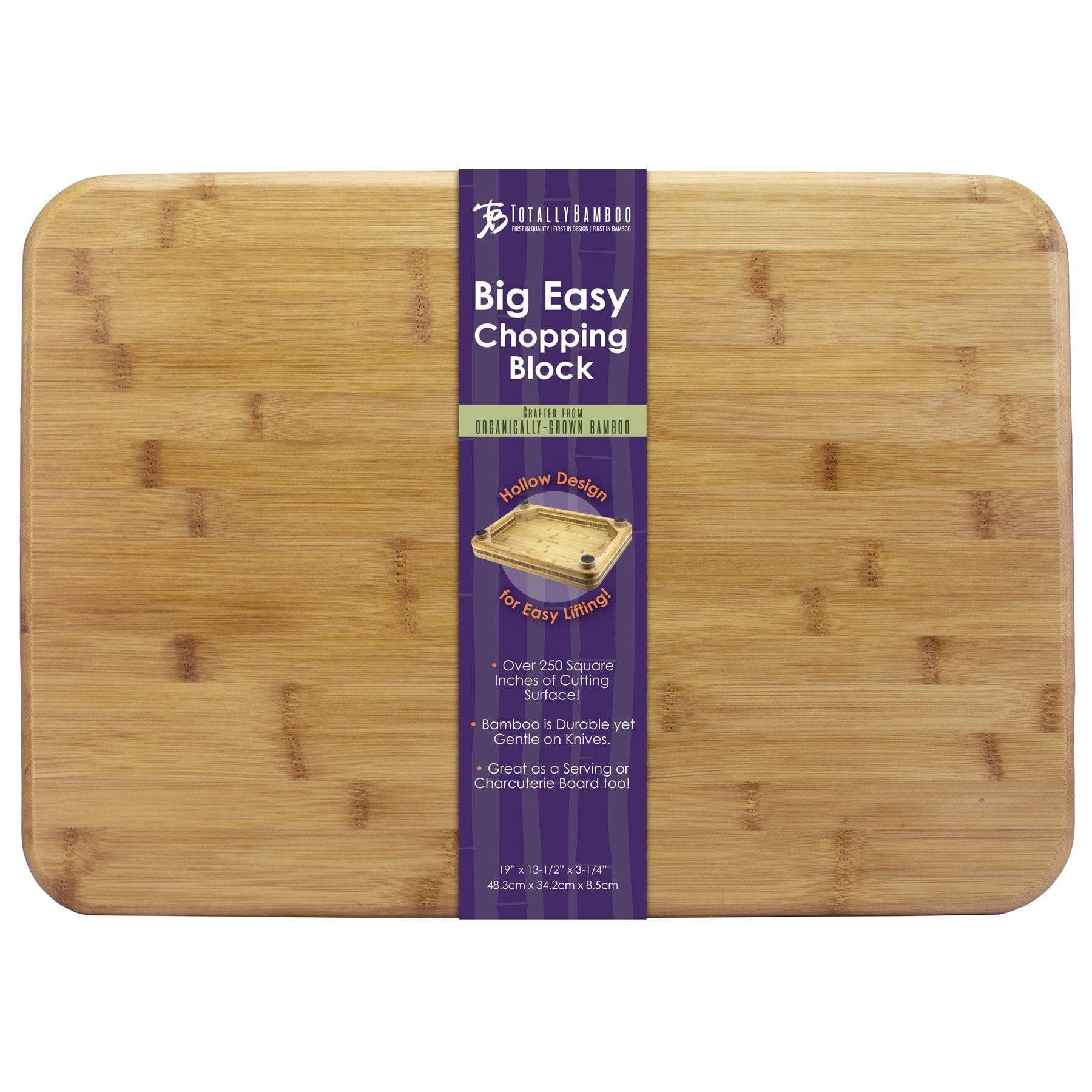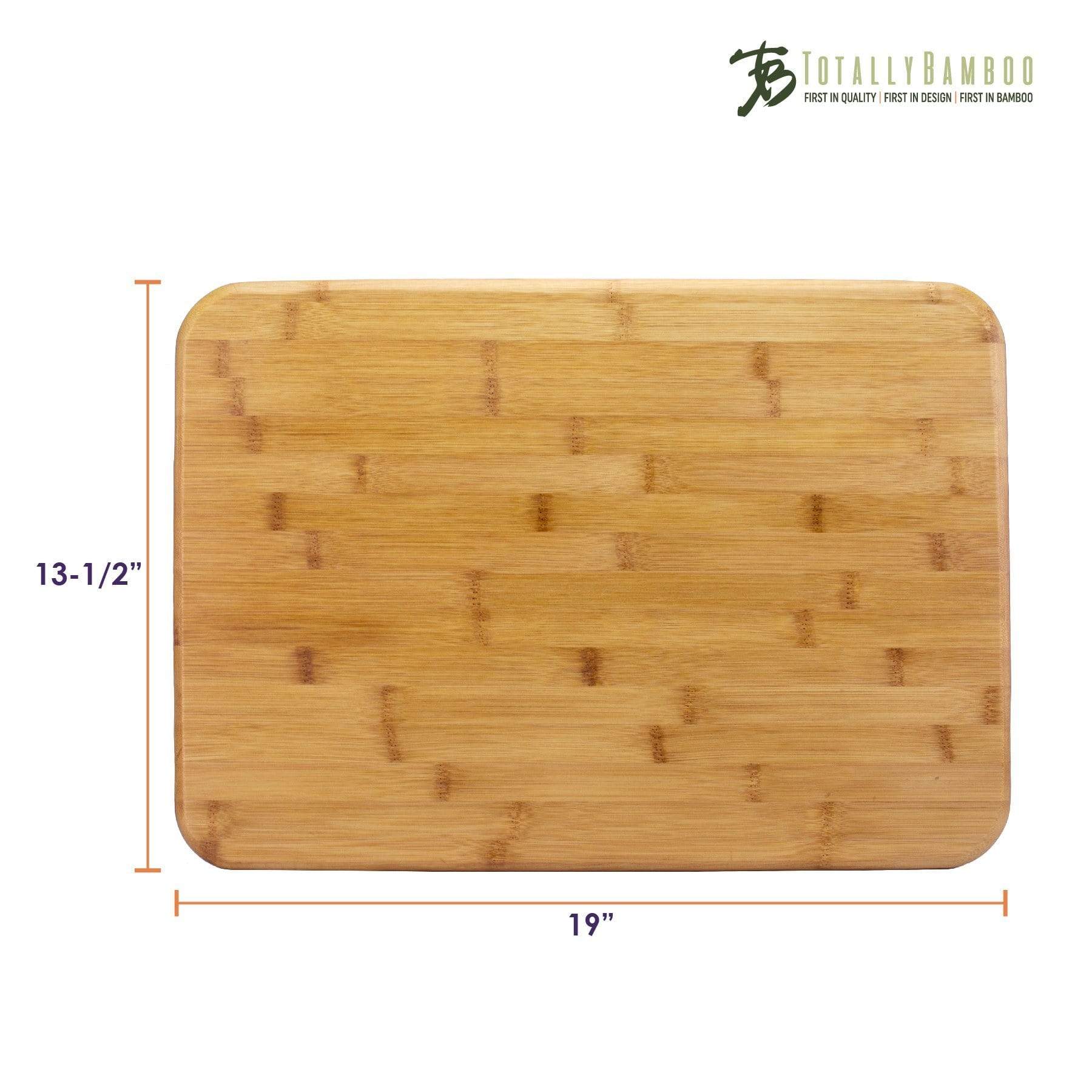 Totally Bamboo
Big Easy Chopping Block, 19" x 13-1/2" x 3-1/4"
FREE Shipping in Continental US
A big board that's still easy to move, the Totally Bamboo Big Easy Bamboo Serving and Cutting Board lives up to its name. The Big Easy is designed with a hollow cavity below the cutting surface so that it's dramatically lighter than other large cutting boards. Measuring 19-1/2 inches by 13 inches, the board offers over 250 square inches of cutting and prep space. The Big Easy is supported by non-skid feet to keep it firmly in place while chopping, cutting, slicing or dicing. The board is crafted from organically-grown Moso bamboo to provide a naturally beautiful, durable and knife-friendly cutting surface. Much like the city with the same namesake, the Big Easy is great for parties too: it's large surface, stylish edge inlay and lightweight make it ideal for serving charcuterie and appetizers to friends and family. When it's time for cleanup, the board quickly wipes clean; it should not be soaked or washed in the dishwasher.